Dismiss Notice
Get 12 monthly issues of BeerAdvocate magazine and save $5 when you select "auto-renew."

Subscribe now →
Dismiss Notice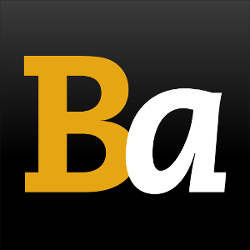 Join our email list →

And we'll send you the latest updates and offers from BeerAdvocate, because knowing is half the battle.
Porter
- Russian River Brewing Company
| | |
| --- | --- |
| Educational use only; do not reuse. | |
Reviews: 75 | Hads: 286
4.3
/5
rDev
+1.2%
look: 4.5 | smell: 4.5 | taste: 4 | feel: 4.5 | overall: 4.5
Super thanks to Alex (masterski) for contributing the growler to my first new beer Sunday.
A: pours a dark brown with a nice khaki head and a little lacing in the glass.
S: smells surprisingly like some hops, some chocolate, roasted malts, slight coffee
T: tastes initially like chocolate, then some hop profile that is muted but bitter, slight coffee finish
M: pretty typical for a porter, creamy enough but not thick
D: easy to drink because there's zero alcohol flavor, it tastes solid enough to want to drink more
★
523 characters

4.38
/5
rDev
+3.1%
look: 5 | smell: 4.5 | taste: 4 | feel: 4 | overall: 5
Big thanks to Adam for sending me a growler of this brew - it seems to have been on-tap for a while at Russian River, but there are very few reviews so far. Served in my Surly pint glass.
A - Two and a half fingers of frothy mocha foam that has excellent retention and nice lines of lacing. Transparent dark brown-black color with lovely ruby highlights when held up to the light.
S - Dark malt roastiness, bittersweet chocolate, coffee, but a surprisingly high-presence floral hop character that surpasses the listed 41 IBUS. Reminds me of the dark IPAs I've tried - Iniquity/SSR sort of thing. Really potent!
T - There's a citrus hoppiness that comes out here that isn't really present in the smell - some tangerine-like notes. There's also a healthy complement of baker's chocolate, maltiness, (although not quite as roasty as the smell), and just hint of the coffee flavor. Very nicely balanced - it isn't the richest flavor but it's highly satisfying for an American Porter.
M - The mouthfeel is probably the least satisfying part of the brew - I wish I'd gotten to try this one on cask. It's a little bit thin, but thankfully not overcarbonated. There's also a bit of grittiness that is reminiscent of drinking powdered cocoa.
D - This is incredibly drinkable stuff - one person could easily kill this growler. Not harsh bitterness, great flavor, low ABV, moderate carbonation - all the things I want from a session porter.
It's lovely to see Russian River doing something different in style, and kicking ass while doing so. Highly recommended.
★
1,556 characters

4.3
/5
rDev
+1.2%
look: 4 | smell: 4 | taste: 4.5 | feel: 4 | overall: 4.5
This is a characteful, very solid, well-rounded porter that is fairly standard yet very well made.
Black, it has a medium-small tan head slowly shrinking to a wispy ring and leaving a little lace.
The aroma is dark toast, roasted coffee, prunes. It's good but pretty simple and standard.
The taste is fuller and more interesting, sweet and bitter in good balance, with both dark and milk chocolate, toasty character, light prune elements, hints of spice, licorice and pepper. It is not very complex, but has good complexity and the overall character is assertive while still being restrained, holds up well, and is well-integrated and balanced. It is very drinkable.
★
669 characters
4.55
/5
rDev
+7.1%
look: 4.5 | smell: 4.5 | taste: 4.5 | feel: 4 | overall: 5
This was a last minute decision at the brew pub and I'm glad I chose this style. Not something I normally get into but this is such a great standard.
A- beautiful milky head. Dark with slight red hue at the top.
S- Smokey malt and raisins. Smells like the ocean and drift wood.
T- BBQ smoke, hoppy middle with a very woody end.
M- good balance of cosistant head with thick body.
D- the lace on the glass and aroma keep you returning to search for more and more. 42 ABU's gives you the hoppy edge I appreciate and the 6.35% ABV allows for the ability to have more than one.
Enjoy this while it still lasts. Even for those not normally attracted to the breed may want to give this one try.
★
694 characters

4.5
/5
rDev
+5.9%
look: 4.5 | smell: 4.5 | taste: 4.5 | feel: 4.5 | overall: 4.5
Notes from a couple weekends back, enjoyed on tap at the brewpub.
Appearance: Dark brown/black, no transparency I could see. 1/2 inch of creamy white head that left wisps of lace.
Smell: Roasted grain and cacao, dry and bitter, earthy. Bold for a porter.
Taste & mouthfeel: Rich, earthy and dry. Roasted barley meets coffee and baker's chocolate. Not terribly sweet, and full on the palate for the style. Bittersweet earthy finish with lingering roastiness. Very good stuff, one of the best American porters I've tried.
★
522 characters
4.13
/5
rDev
-2.8%
look: 4.5 | smell: 4 | taste: 4 | feel: 4 | overall: 4.5
On tap at the younger/consecration release,
A- Black and very inviting, nice medium tan head that disipated fairly quick.
S- Very robust, i have had founders porter lately and this is the benchmark!! Close but not quite!!
T- Good but once again second to the founders offering.
M- Good but not very thick, however let a very flavorful leftover in the mouth/palate!!
D- Great, i could drink this all day long, just not he best when i thin of a robust porter.
WHEN IS RR GOING TO MAKE A BIG RIS???? THEY NEED THIS!!!!
★
522 characters
4.55
/5
rDev
+7.1%
look: 4.5 | smell: 4.5 | taste: 4.5 | feel: 4 | overall: 5
Served on tap at O'brien's TION night in a 10oz taster.
One of the few RR beers with a very generic name, but don't let that fool you. The beer is a standout for its style, a very drinkable porter. Aromas of roasted malts, dark chocolate. Head was light tan, creamy, surprisingly thick body. Good stuff.
★
304 characters
4.35
/5
rDev
+2.4%
look: 4 | smell: 4 | taste: 4.5 | feel: 4.5 | overall: 4.5
On tap and on Cask obriens 15th annv, cask was a step above the keg version. Dark coco malt coffee. Richness to it. Top porter I've ever had. Great complex mid palate and nice finish. Texture was of course amazing as the cask conditioning really made this stand out. Keg version missed some of that but had all the complex aroma and mouth filling joyness. Really enjoyed this beer.
★
381 characters
4.42
/5
rDev
+4%
look: 4 | smell: 4.5 | taste: 4.5 | feel: 4 | overall: 4.5
Currently on tap at Toronado in SF. Glad I stumbled on to this one. Perhaps one of the most well-made "regular" porters I've had.
A: Basically black, with a big thick frothy white head.
S: Classic porter aromas of chocolate and coffee.
T/M: Rich and robust coffee and chocolate flavors. Has the perfect amount of carbonation so it never becomes too intense on the palate. Good creamy mouthfeel.
D: The definition of drinkable for a porter.
This is just classic. I didn't know Russian River made this but I'm now glad to know they do.
★
538 characters

4.38
/5
rDev
+3.1%
look: 4.5 | smell: 4 | taste: 4.5 | feel: 4.5 | overall: 4.5
On tap at Vinny's place.
A - Pours a dark mahogany, four fingers, and takes forever to dissipate. Leaves some nice lacing too.
S - Coriander, clove, light roast coffee, and toffee.
T - Chocolate, coffee, grassy hops, just really good.
M - Very filling, full mouthfeel.
D - So good for a porter. Not overly hoppy either.
★
324 characters
4.5
/5
rDev
+5.9%
look: 4.5 | smell: 4.5 | taste: 4.5 | feel: 4.5 | overall: 4.5
Served on-tap in a pint glass at the Toronado in SF.
A: Black as night with an excellent head.
S: Burnt coffee with a hint of chocolate.
T: A very, very good porter. Roasted coffee, smokiness, a bit of chocolate with a bitter finish.
M: Creamy, smooth, medium-bodied.
D: A great porter, I'd like to see this around more often.
★
332 characters
4.53
/5
rDev
+6.6%
look: 4.5 | smell: 4 | taste: 4.5 | feel: 5 | overall: 5
Holy shit, how do I get more of this beer! On-tap at Toronado currently. Perhaps my new favorite porter, and a complete standout.
Pours an awesome black color with a dark tan head. This is a porter? Obsidian black.
Stouty, cocoa-esque chocolate, coffee roastiness ... great creamy mouthfeel, one of the best for the style I've ever had (it's not a thick, chewy stout, but for a porter, it's robust, creamy, and smooth) ... mmmm.... The flavor is great, and while it smells good, the aroma definitely doesn't clue you in on the robust taste you're about to enjoy.
Surprisingly thick. Really more stout than porter.
★
617 characters
4.45
/5
rDev
+4.7%
look: 4.5 | smell: 4.5 | taste: 4.5 | feel: 4 | overall: 4.5
A - As black as they get for a robust porter. slight brown at the edges only if held up to light. Nice tan head with EXTREME lacing.
S - Coffee, Chocolate, and a little burnt malt. Smells delicious
T - Lots of coffee upfront with some chocolate. Very bitter at the end.
M - Surprisingly thin for the flavor but very welcomed as thick chewy beers get tiresome to drink
D - I had three at the brewpub and it was time to go. I wish I could have had three more
I love porters and stouts but I end up getting tired of the sweetness. This beer had the perfect amount of bitterness.
★
580 characters
4.78
/5
rDev
+12.5%
look: 5 | smell: 4.5 | taste: 5 | feel: 5 | overall: 4.5
Had on tap at Triple Rock in Berkeley, CA.
Appeared a night black color with a light tan head. Great foam retention.
Aroma included hints of coffee, light smoky/charcoal, chocolate, and plenty of roast. Mild hop presence but I couldn't pick out the nuances.
Deliciously roasty and robust with loads of coffee and chocolate flavor. Moderate level of bitterness paired nicely with the malt backbone.
Medium/medium-full body, moderate carbonation, smooth.
Were my brother and I not on a time crunch, I'd have loved a couple more pints. Easily one of the better robust porters I've sampled.
★
596 characters
4.36
/5
rDev
+2.6%
look: 5 | smell: 4 | taste: 4.5 | feel: 4 | overall: 4.5
Draught @ O'Brien's San Diego
The beer in its comforting pint glass appears black as midnight, the head a soft chocolate crown, the lace a concealing curtain to drape the glass. Nose is sweetly malt, nicely toasted grain, fresh and inviting with the start sweet and malty, top is moderate in feel. Finnish is benign in its acidity, the hops delectable, dry and somewhat sweet aftertaste, a damn good porter in my book, and had to have three or four pints as it's just too good to pass up.
★
492 characters
Porter from Russian River Brewing Company
93
out of
100
based on
75
ratings.