Dismiss Notice
Dismiss Notice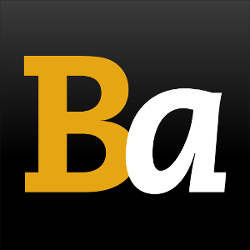 Join Our Email List →
And we'll send you the latest updates and offers from BeerAdvocate, because knowing is half the battle.
Dismiss Notice
Compunction
- Russian River Brewing Company
| | |
| --- | --- |
| Educational use only; do not reuse. | |
Reviews: 78 | Hads: 220
4.87
/5
rDev
+10.9%
look: 4.5 | smell: 5 | taste: 5 | feel: 5 | overall: 4.5
Had this beer at Stone's Bistro and Gardens. I wont waste any time and just say I LOVE THIS BEER. Poured golden yellow with a white head that quickly dissipated into a nice lace. The nose was fairly sour, and drew me in. For being as sour as it was, I found compunction to be very drinkable. I would love to drink this beer again.
★
330 characters

4.32
/5
rDev
-1.6%
look: 4 | smell: 4.5 | taste: 4.5 | feel: 4 | overall: 4
Sampled on tap at the First Annual Stone Sour Fest, July 2007
This beer has a hazy, copper-gold tint to it and it is topped by a wispy, barely there, white head. Green fruit aromatics greet my nostrils as I take my first draught of the aroma; I get flavors of star fruit, not-quite ripe honeydew or perhaps it is a not-ripe cantaloupe aroma. The plum notes become quite noticeable as I dig around in the nose. Actually the fruit character really starts to open up after a little bit; Pluots indeed. I can't seem to shake a sharp, green note here though; perhaps it is contributed by the sour bugs. At times I actually get some notes reminiscent of sweet cherry skins; it is fleeting, but when noticed adds a really nice note to the aroma.
Upfront this beer tastes crisp, tart and dry; it really hits that quaffable character that I like in sour beer. There is a noticeable green fruit note here as well as a touch of vegetal character in the background. The dominant note is a tartness, but I really think (at least it seems so) that the pluots contribute a roundness & extra complexity to the sour notes that are in this beer. As I expected, the fruit character is much more apparent in the nose (which is typical of softer fruits like apricots, peaches and plums). When my palate gets used to the initial flavors, I am able to pick out notes of sourdough (a mix of the funk and some malt notes) at times as well as a grassy grain flavor. Lactic acid is the most apparent acidic quality here, but like I said, there is a persistent, fruity acidity here that is really quite nice.
While the beer is light, it is not austere or bony, there is some body here, which seams wrapped up in the fruit presence / contribution. This is quite complex, though it is not necessarily on the surface and you do have to work at it. I find that I am starting to take Vinnie's artistry for granted; this beer is so well integrated, so well made. I almost don't think about it, b/c despite this being perhaps the most balanced, multi-layered, eminently crafted beer at the festival, I almost felt like it was overlooked.
★
2,109 characters
4.32
/5
rDev
-1.6%
look: 4 | smell: 4.5 | taste: 4.5 | feel: 4 | overall: 4
On tap at the brewpub...
The waitress couldn't tell me much about this, other than "it's sour".
Appears a hazy light gold with a small white head that fades into a mild cap and a hearty collar. Streaky lacing is left all around the glass.
Smell is of sour cherries, vanilla, light lacto bacilli infection, vinegar, tart lemon, oak, and a hint of plums.
Taste is of cherries, tart fruit(ie. kiwi), strawberry juice, pomegranate, and worcestire sauce.
Mouthfeel is tart, medium bodied, and as dry as can be. Ohhh...forget about it. This was the winner of the night, even after that awesome witbier (Little White Lie). This was just what the doctor ordered to conclude my evening at Russian River. The only thing that would've made it better would've been leaving with one of those kick ass growlers full of this stuff. I wish I had more room for the luggage etc. I was bringing home with me.
★
894 characters
4.7
/5
rDev
+7.1%
look: 4.5 | smell: 4.5 | taste: 5 | feel: 4.5 | overall: 4.5
Sampled with my cousin krkearney. Thanks keith. What a treat this is.
The beer poured a clear golden color with a thin but bubbly white head that stuck around for a bit. There was nice fruity (based on the pluots that are aged in this) aroma and some funky earthy tones as well. the taste is fruity up front, apricot maybe and tart throughout. This is another fine example of a wild ale from RR and I can't see anything wrong with this one. There is a lingering fruit taste that runs around the mouth and sticks on the tongue and some peppery notes that are mixed in as well. I think the plummy taste at the end is a nice finish to this fine beer. I really wish this made it to bottles but this sampling will do me for now.
★
727 characters
4.28
/5
rDev
-2.5%
look: 4.5 | smell: 4 | taste: 4.5 | feel: 4.5 | overall: 4
Had this on tap yesterday at the brewpub. The waitress warned me of the sourness and asked me if I would like a sample before purchasing the beverage. I declined and explained to her that these beers are why I visit the establishment.
Served in a tulip glass. Golden blonde in color with superb clarity. Head is lacking. Nice lacing.
Big acetic acid aromas with some woody smells, and pluot (plum X apricot hybrid that this beer was aged on) aromas.
Lots of sour! If memory serves me this beer is twice as sour as Temptation. Still not overwhelming. Apricot, oak, and white wine flavors stand out. Very refreshing.
Slight pucker from the sourness and tannins. Delightful. Yet another finely crafted sour ale from Russian River.
★
743 characters

4.53
/5
rDev
+3.2%
look: 4.5 | smell: 4 | taste: 4.5 | feel: 5 | overall: 5
I feel lucky that I got to try this last night.
Beer pours a crisp gold color with a faint head.
Aromas are dusty, tart, and with a fair sour fruitiness.
Reminds me of a lighter Supplication. It has a more dry flavor then Supplication. But it still has a very sour fruity character. It's certainly dry, as mentioned before. .. and it finishes with a tart, dusty, and with a puckering quality. Another complex and well put together Russian River Wild Ale.
Mouthfeel is top notch. Every time I try a Russian River beer, I am always reminded at how full and thick they feel in your mouth. Excellent!
Drinkability is WAY up there. This one easily competes with Temptation and Supplication. Great stuff!
★
703 characters
4.05
/5
rDev
-7.7%
look: 4 | smell: 4 | taste: 4 | feel: 4.5 | overall: 4
04/15/07- Had on tap at the Russian River Brewing Co in Santa Rosa, CA.
Presentation- 14oz tulip pour plus a 2oz sampler via the tap.
Appearance- Clouded off golden colored pour, maybe a bit of a hue towards orange. Smaller less than a 1/4 inch head which thins out soon thereafter. Leaves behind a few nice lace rings.
Smell- Decent amount of barnyard funk and a heavy dose of brett. This will be sour.
Taste- Hmmm, sour, but not the intense sour I was expecting. Seems like more towards a lambic style...maybe even a gueuze. I can taste what could be a light muddled plum flavor, but can't make out the apricot.
Mouthfeel- Very lightly carbonated and flows very easily down my gullet. Lambic style smooth.
Drinkability- Had a cold when I tried this, so I'm either giving it too much due, or not enough. Hoping I see it again in the future so I can give it a better review. As is, another classic example of what an american brewery can do with belgian style brews.
★
985 characters
4.43
/5
rDev
+0.9%
look: 4 | smell: 3.5 | taste: 5 | feel: 4.5 | overall: 4.5
Pour: Draught to tulip glass at the brewery. A lightly clouded pale golden ale arrives with about a half inch of white head that melts into a medium lace cap. Plenty of bubbles punctuate the body of the beer.
Nose: Rather light in the aroma, but very obviously an RR wild ale. Full of brett, must and farminess with a touch of tart fruit presence. Very dusty.
Mouth: Much like it smells - unbelievably sour, in the best way possible. Horse blanket, sour brambles, brett, puckering like you can't believe. The chalkboard says this one is aged for 1.5 years with plumcots (which in my experience are really called pluots) - a hybrid of a plum and apricot. Mouthfeel is full bodied and quite effervescent. This one takes a second for the mouth to recover from the sourness, but it goes great with the meat calzone (#2) and balances out the extra pepper flakes that I generously applied.
Why doesn't RR bottle everything?!
★
927 characters
Compunction from Russian River Brewing Company
96
out of
100
based on
78
ratings.