Dismiss Notice
Get 12 monthly issues of BeerAdvocate magazine and save $5 when you select "auto-renew."

Subscribe now →
Dismiss Notice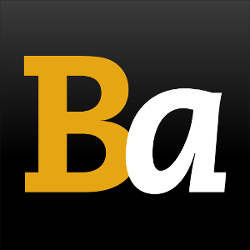 Join our email list →

And we'll send you the latest updates and offers from BeerAdvocate, because knowing is half the battle.
Happy Hops
- Russian River Brewing Company
Reviews: 62 | Hads: 278

3.94
/5
rDev
-4.6%
look: 3 | smell: 4 | taste: 4 | feel: 3 | overall: 4.5
5.56 ABV, 41 IBU
Source/Serving: Draft
Smell: Nice herbal, medicinal, and grassyness. Some brown sugar and burnt toast which makes for an interesting profile.
Taste: Nice and bitter (herbal/grassy) with balanced brown sugar, caramel, and bread sweetness. Nice and smooth. The middle is quite sweet with more brown sugar along with bread and yeast added to the mix. The hops add depth, being herbal and medicinal. There is a definite spiciness in the background. The finish is more of the same, moderately bitter but also sweet.
★
529 characters
4.1
/5
rDev
-0.7%
look: 4 | smell: 4 | taste: 4 | feel: 4 | overall: 4.5
On tap at Russian River. Poured into a pint glass. Comes in at 5.56% and 41 IBUs. This version is different from the 2009 version as it is now listed on the board as a pale ale and not a hoppy blonde ale.
A-Pours a clear amber color. It has a fluffy one finger off white head that slowly collapses to a swirly layer of film. Lots of bubbles can be seen rising from the bottom. Leaves some nice lace. It looks completely different from last year's version.
S-Smells like a good pale ale. I get some earthy/pine hops, toasted pale malt, and just a touch of sweet malt.
T-It starts with a blend of sweet malt and toasted pale malt. There is grain flavor in there. It has a little bit of caramel sweetness mixed with earthy/pine hops as it goes down; this flavor dominates the aftertaste.
M-Medium bodied, very smooth, and well carbonated.
D-A really easy drinking pale ale.
I had no idea that they had changed this from last year's version. This one is definitely a little thicker and heavier, but still quite sessionable. A very good gateway beer.
★
1,052 characters

3.98
/5
rDev
-3.6%
look: 4 | smell: 3.5 | taste: 4 | feel: 4 | overall: 4.5
Draught at the brewpub. Clear light gold with a creamy head. Bready, honey-like malt aroma with ample spicy hops as well. Solid bready malt flavor, light bitterness, and an oily, resiny hop flavor. Medium-light body with smooth carbonation. Almost seemed less hoppy than the aud blonde at first because of the added malt balance, but the green, oily hop flavor definitely lets you know that they didn't skimp on them. Quite nice, but not quite as refreshing as aud blonde for the lighter beer option.
★
500 characters
3.83
/5
rDev
-7.3%
look: 4.5 | smell: 4 | taste: 4 | feel: 4 | overall: 3
A - light golden color with a carbonated bubbly head. Lacing is present.
S - Piney hops and not much else
T - smooth and clean blonde ale that has an extremely welcomed hop bite; in bitterness as well as flavor
M - light as hoped for in a blonde ale
D - its a tasty beer but there are better to move onto.
★
309 characters

4.15
/5
rDev
+0.5%
look: 4 | smell: 4 | taste: 4 | feel: 4.5 | overall: 4.5
3/6/09 10 oz pour at O'Briens
Appearnce is clear and golden.
Smell is somewhat faint and hoppy.
Taste is quite hoppy for a blonde ale. Hops are emphasized with a lighter body. Mouthfeel is on the ligher side.
This is extremely drinkable, and dare I say, a great session brew at a little over 5% ABV. Hops are out front but the overall feel is on the light side. Worth a try for hop lovers that are looking for a break from more intense, high ABV beers.
★
456 characters

4.03
/5
rDev
-2.4%
look: 4.5 | smell: 4 | taste: 4 | feel: 4 | overall: 4
On tap at the RRBC brewpub.
A: Golden orange, great clarity, wonderful head retention and excellent lacework.
S: Hops. Orange blossoms, bright and fresh. Hops are heavy on the aroa front with only a mild bitterness. Not much sweetness either.
T/M: Opens up with a lot of spicy citrus hops. Spicy and earthy with the unique thing to me about this beer being the hop character that showcases the spicy hops. Fairly light and dry with no hops with great carbonation and a nice dry finish
D: Not a style I enjoy, so I might not order it again but it delivers what's promised - a hoppy blonde
★
591 characters

4.22
/5
rDev
+2.2%
look: 3.5 | smell: 4 | taste: 4.5 | feel: 4.5 | overall: 4
A: Clear gold, served with little (white) head.
S: Couldn't smell much. Some green tea, which I have smelled in a couple of their other brews (and exclusively so; haven't smelled it elsewhere).
T: Green tea, caramel, with a barley/wheat finish.
M: Not too much carbonation, smooth. Good mix of sweet and sour flavors.
D: Great beer, but somewhat strong flavors so couldn't have too many.
★
387 characters

4.3
/5
rDev
+4.1%
look: 4 | smell: 4 | taste: 4.5 | feel: 4 | overall: 4.5
This beer is similar to RR's IPA but with some different fruit notes than any of the other beers of theirs that I've tried. It pours a bright beautiful golden. The head on my beer could have stuck around a bit more. The smell was a bit weak, but there were some good honey and fruity notes to be found. The taste delivered on these fruit notes. There are some interesting apricot or plum flavors to the beer that aren't present in other RR beers. There was still the usual floral, pine, and citrus hop flavors from RR, but there was a bit more complexity on the sweet end of the spectrum. It could use a bit more balancing bitterness. I kept going back for more despite some initial hesitation.
★
694 characters
4.35
/5
rDev
+5.3%
look: 4 | smell: 4 | taste: 4.5 | feel: 4.5 | overall: 4.5
Had this at RR back in August. Listed at 5.57% with 33 IBUs and an OG of 1.053 at the pub. I really like this interpretation of an American Blonde. It's not usually a favorite of mine, but I like the combination of softness and clean, citrusy hops in this one. Pours a honey/peach color with a fairly high head that fades but leaves some very nice lacing. Smells clean and with relatively gentle citrusy hops, lightly sweet malt, and fresh grain. There is a bit of stone fruit as well. The taste has a bit of apricot up front followed by some beautifully zingy, citrusy hops, and a light, fruity malt sweetness. Delicious. The mouthfeel is crisp, spicy, and clean. Very easy to drink. I think this one best had fresh, preferably at the pub.
★
740 characters

2.44
/5
rDev
-40.9%
look: 4 | smell: 2.5 | taste: 2 | feel: 3 | overall: 2.5
This is supposedly like a hoppier golden ale and it succeeds in being light in body and flavour and clearly leaning to the bitter and hoppy side. This seems to be because of a lack of malty strength and body, making the hops strong relative to the rest of the beer, rather than making the hops stand out because of absolute hoppiness. This is, as a result, not very good to me.
Pale golden, it has a smallish, off-white ehad, lasting and slowly shrinking to a thin, wispy top and leaving some decent lace.
The aroma is light, flowery grapefruit with maybe a hint of pine and citrus flowers and the weakest hint of toasted cracker - barely noticeable.
The flavour is much the same. It has a little light sweetness mostly with a citrusy character and only a hint of toasted cracker, soon dominated by bitter grapefruit that caries through the finish into the aftertaste. There is little body or malt flavour/character. As said above, the hops may not be strong in absolute terms, but they totally overpower the drink here because of a lack of flavour depth and balancing malt. This is not my glass of beer and I see no point in drinking it, but then I don't like beer that tastes like practically nothing but grapefruit pulp.
★
1,226 characters

4.23
/5
rDev
+2.4%
look: 4.5 | smell: 4 | taste: 4 | feel: 4 | overall: 5
On tap at the brewpub the other day. Probably would not have tried, but for the fact they were out of Pliny.
The beer pours a bright golden color with good head retention and exceptional lacing. Don't get a lot on the nose, except for some light honey and citrus from hops. The flavors replicate the nose, except there is a lovely light honey flavor, with a huge wash of hops. While the beer finishes on a dry hoppy note, it's not heavy or the least bit over the top. Everything in this beer is very lightly done, and drinkability is incredible. How I wish this beer was around when I was drinking pitchers in college. The beer is incredibly light on its feet, tasting exactly like what it is: a very light blond ale, but with a huge hop presence.
For what it is, this is a very impressive beer from RR. Well done!
★
817 characters

3.7
/5
rDev
-10.4%
look: 4 | smell: 4 | taste: 3.5 | feel: 4 | overall: 3.5
On tap at the Falling Rock for the Russian River kickoff in Colorado, this was described as a hoppy blonde ale. It smelled like serious west coast hops. The flavor was also very hoppy but it didn't make me think pale ale or IPA, very strange style-wise. There was also a soapiness to the flavor but it wasn't a detractor as well as an earthy stink. Many folks around me described this as an IPA but I disagree. It almost seemed like a heavily hopped redemption but at the same time it didn't seem like a belgian-style. Weird but good as is the case with RR.
★
557 characters
Happy Hops from Russian River Brewing Company
91
out of
100
based on
62
ratings.