Dismiss Notice
Dismiss Notice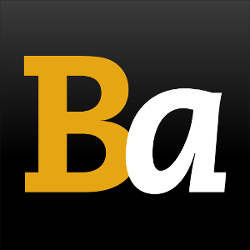 Join Our Email List →
And we'll send you the latest updates and offers from BeerAdvocate, because knowing is half the battle.
Dismiss Notice
Shadow Of A Doubt
- Russian River Brewing Company
| | |
| --- | --- |
| Educational use only; do not reuse. | |
Reviews: 33 | Hads: 272
4.08
/5
rDev
-0.5%
look: 4.5 | smell: 4 | taste: 4 | feel: 4 | overall: 4.25
appearance-
pitch black. you are not seeing any light through this bad boy
smell-
roasted malts, chocolate, hints of coffee
taste-
smooth roasted dark malts, chocolate, a bit smokey and a bit of coffee on the back end. a good amount of bitterness to balance everything out perfectly
mouthfeel-
it was silky smooth but it was much thinner than I was expecting, not that that is a bad thing if you are looking for an imperial porter that you can drink more than one of in a sitting (I know I could definitely have drank another if I hadn't promised most of them to friends)
overall-
This beer is the Pliny the Elder of Imperial Porters. I'm amazed that this is such an easy drinking 10% abv beer. I'm sure it would mellow out even more nicely with a bit of age as well. I think Russian River is going for an imperial porter that you can drink more than one pint of in a sitting and they have nailed it right on the head. This beer is not too extreme in any single direction, not overly chocolatey, vanilla-y, smokey, etc. I'm very glad I picked up as many bottles as I could and hope that they decide to possibly bottle some more in the future. It is a shame that they only bottled 100 cases.
★
1,200 characters

4.3
/5
rDev
+4.9%
look: 4.5 | smell: 4.5 | taste: 4.25 | feel: 4 | overall: 4.25
This pours a cola coffee color, with light foaming. There's an aroma of coffee & some caramel, complimented by a roasty chocolate with tobacco leaf undertones. The flavor has a tobacco note with some roast & a bitter sweetness. The alcohol is present but not dominant. I found the tobacco notes to be intriguing and unexpected but overall this didn't scratch the itch I had for an imperial porter. We'll see how it fares when I get another chance to revisit.
★
464 characters

4.09
/5
rDev
-0.2%
look: 4.75 | smell: 3.75 | taste: 4.25 | feel: 4 | overall: 4
Out of a growler filled on 4/6 at the RR Pub, opened today.
Appearance - Pours opaque black with a tan, rocky 3 finger head. Great retention, leaving a fair layer of microbubbles to coat the surface. Nice, sticky lacing that thoroughly coats the glass.
Smell - Strong chocolate character, ranging from bitter baker's to sweet milk. Moderate astringency.
Taste - A lot more bitter than the aroma leads on - strong baker's chocolate from start to finish. A touch of milk chocolate sweetness. Astringency hits mid-taste. Coffee ground bitterness in the finish.
Mouthfeel - Full body with soft carbonation. Creamy. Goes down easy, despite the astringent bite.
Overall - A strong, commendable porter. Is this a Baltic? This isn't bottled so far as I know, so if you're ever at the pub and like a strong, sharp porter, give this one a go.
★
838 characters

4.47
/5
rDev
+9%
look: 4.5 | smell: 4.25 | taste: 4.5 | feel: 4.75 | overall: 4.5
Growler purchased at the brewpub, poured into snifter.
A: Pours a black coffee brown with a thick, dense, soft looking, light brown head that faded into a lasting film leaving a soft clinging network of lace down the glass.
S: Scents of coffee, pine hops, roast, and a touch of chocolate.
T: More coffee alongside bitter bakers chocolate, pine hops, leafy bitterness, creamy roast, slight dark fruit, and slight caramel (but not sugary or sweet). Dry flavors, roasted and clean. Hint of vanilla in the finish with a solid bitter aftertaste containing a touch of mint hoppiness.
M: Medium body, lighter and more drinkable that I anticipated, with a drying mouthfeel,well hidden alcohol content and velvet carbonation.
O: An amazing porter. I was blown away how drinkable this was despite being nearly 10%. Reminds me of their other porter only stronger. Here's hoping for some bottles. Cheers.
★
894 characters
4.01
/5
rDev
-2.2%
look: 4.25 | smell: 3.75 | taste: 4 | feel: 4.5 | overall: 4
64oz growler poured into a Russian River pint glass.
The beer pours a nice dark cola brown color with a thick, billowy, caramel colored head, about 2 fingers high that leaves a small amount of spotted lace behind. The aroma is fairly innocuous, dark chocolate, slight roast and toasted dark grain with some astringent alcohol that lingers. The flavors are right in line with the nose, soft yet bitter dark chocolate, light roast character with some underlying smokiness and an almost salinous character that finishes with a nice richness from the grain bill and just a touch of sweet alcohol. The body is awesome, rich, thick, full bodied that has just enough lively carbonation to dance around the tongue and has a silky smooth finish.
Verdict: A pleasant Porter from Russian River but nothing mind blowing. It's well made, simplistic and very quaffable. I do prefer their regular porter to this beer, but both are still enjoyable.
★
934 characters

4.05
/5
rDev
-1.2%
look: 4.25 | smell: 3.5 | taste: 4.25 | feel: 4 | overall: 4.25
Growler picked up at the brewpub. Served in my Eclipse snifter.
Pours mostly opaque very dark brown with about a finger of creamy mocha foam. Settles fairly quickly to a ring of loose bubbles. Moderate amounts of webby lacing left in the glass.
Aroma of caramel and dark toffee, some burnt sugar. Hops are there, more than your average porter. A hint of alcohol. Light overall.
Flavor starts with a rather dry roasty malt. Sweetens up slightly in the middle with caramel notes emerging. Bitterness from the roast, but a significant hop bitterness is present as well, especially in the finish. A little more alcohol slips through the finish than the average high ABV RR beer, but it's pleasantly warming. Aftertaste of roasted coffee.
Medium bodied with medium carbonation. A biggish feel in the middle but the dry finish makes it quite drinkable.
This beer seemed kind of mild on the first few sips, partially from the light aroma, but by the bottom of the snifter I'm enjoying the flavor more and more, and feeling the heat. Going for my second glass. Cheers Vinnie!
★
1,072 characters
4.47
/5
rDev
+9%
look: 4.5 | smell: 4.25 | taste: 4.5 | feel: 4.75 | overall: 4.5
Bottled on 7/31/13
Poured into a standard tulip glass.
Appearance: (4.5)
Pours an ominous pitch black with a nice, thick, 3 fingers tall khaki head quickly forming. The head has some nice retention and leaves some lacing behind as it slowly recedes. There are some light alcohol legs.
Aroma: (4.25)
Herbal, lightly floral hops greet your nostrils first with some rich dark chocolate in tow. The chocolate-y malt backbone is bitter sweet with it's powdered cocoa notes being off set by some light espresso astringencies. As the beer warms, the dark chocolates notes seem to soften, taking on a more milk chocolate tone. Definitely smells like a Porter on steroids.
Taste (4.5)
Similar to the nose, you're palate is immediately struck by a charge of lightly citrusy, herbal hops. Behind these hops is a balancing, slightly nutty malt backbone; notes of
bitter sweet baker's chocolate, powdered cocoa, subtle vanilla and a resounding espresso character. The beer finishes dry and bitter with a subtle, creamy coating of malt left on your tongue. Long lingering notes of herbal, citrusy hops, chocolate, a distinct nuttiness as well as some coffee. For 10%, the alcohol is hidden extraordinarily well, with alone a slight warm sensation as it goes down.
Mouthfeel: (4.75)
Robust and creamy medium body with moderate to high carbonation. Definitely drinks like a great porter.
Overall (4.5)
Yet again, Russian River impresses. Unlike a lot of imperial porters, this is definitely differentiates itself from being confused with an imperial stout with it's assertive herbal hops in front of the silky, yet bracing chocolate and coffee backbone. The body is very light for it's ABV, just as a porter should be. Not too often you find an imperial porter that clearly is what it says it is. Highly recommended.
★
1,811 characters
3.85
/5
rDev
-6.1%
look: 3.75 | smell: 3 | taste: 4.25 | feel: 4 | overall: 4
Coal black body, presented with very little head except for a khaki ring around the glass. Some lacing on the sides of the glass.
The nose is very, very muted. I don't really get much. There is some marshmallows, char and lightly roasted coffee.
The flavors are definitely not muted. Lots of toasted marshmallow flavors with some vanilla. Smoke and some woody tones. Dry, black malts with flavors of coffee and chocolate. Very dry on the finish, with a little bit of alcohol burn.
A very good imperial porter, though I think their standard porter is better. A nice change from the normal Russian River beer.
★
616 characters
Shadow Of A Doubt from Russian River Brewing Company
90
out of
100
based on
33
ratings.