Dismiss Notice
Get 12 monthly issues of BeerAdvocate magazine and save $5 when you select "auto-renew."

Subscribe now →
Dismiss Notice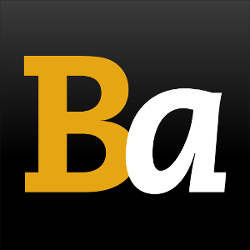 Join our email list →

And we'll send you the latest updates and offers from BeerAdvocate, because knowing is half the battle.
Family Beer & Liquor
Reviews: 13 | Visits: 17

3.89
/5
rDev
+3.5%
vibe: 4.5 | quality: 4 | service: 4 | selection: 3.75 | food: 3
I love this place, but it's a shame that Van's seems to have what they don't and vice versa - I'd rather have them combined into one superstore but that's a minor complaint. This is one of the only places you can find decent craft beer in the tri-states so I for one am thankful for them.
★
288 characters

3.03
/5
rDev
-19.4%
vibe: 2.75 | quality: 2.75 | service: 3.5 | selection: 3
If you are in the downtown Dubuque area and looking to buy some some:
a) American Lager (Bud, Miller, Coor, etc,) this place is GREAT - loaded to the gills
b Nicer regional and craft beers (Lagunitas, Two Brothers, etc) this place is OK
c) Higher end stuff, bombers, BA90+ beers (Ballast Point, AleSmith, etc) this place is pretty WEAK.
The selection was so-so with a few gems like Sculpin in cans and bombers of AleSmith IPA and X. My biggest concern was the freshness of the beer. I found many beers that were well past their enjoy by date and pretty much everything on their discount shelf was expired. Most of their nicer bombers were stored warm and were at or nearing expiration.
Their cold storage is reserved for mainly the high volume Bud, Miller, and the like but I was able to find a few fresh beers in the coolers and on the shelves. I checked the dates on everything I bought and I was happy with the limited items I purchased (Sculpin, SnakeDog, Firestone Union Jack, AleSmith IPA, Two Brother Sidekick, and a few misc singles).
The staff was friendly, the place is easy to find, big parking lot. One great feature is single bottle pricing on all craft beers and mix/match 6 packs which you don't find very often around this part of the midwest.
Overall, a decent place for a limited selection if you do you homework and check dates.
★
1,352 characters

4.23
/5
rDev
+12.5%
vibe: 3.75 | quality: 3.75 | service: 4.5 | selection: 4.75
This store has on of the best selections in the tri state area.
I like that every bottle is priced individually so you can ether buy it by the pack or mix and match.
I did feel it was a little pricey but it hard for me to gage. Most other stotes do not have that good of selections. So not usually able to buy some of the higher end beer.
★
340 characters
4.82
/5
rDev
+28.2%
vibe: 4.75 | quality: 4.75 | service: 4.75 | selection: 5
This is by far my go-to store in the tri-state area. OUTSTANDING selection. Along with the beer selection, they also have a lot of wine and hard alcohol. The #1 reason I go there is because they allow you to mix and match six packs. It helps me discover new beers, good or bad, without having to commit to buying a whole six pack of one type of beer. Their selection goes far beyond the typical liquor store. There is so much there that I still have to try. It is a little more expensive than most places. If you're looking to get loaded off a thirty rack of Keystone, go to a gas station. If you're looking to try new things and discover new beer, go to Family.
Also, they have tags under some of the better beers that give their BA ratings. Extremely helpful for discovering new beers!
★
788 characters
4.14
/5
rDev
+10.1%
vibe: 4 | quality: 4 | service: 4.5 | selection: 4
I have stopped by this store many times and when ever I make the hour drive out to the Galena area I have to drive the extra 15 minutes to this store.
Atmosphere: Huge store that is loaded with craft beer, wine, and spirits. 3 full isles of beer and a huge beer fridge section.
Quality: Shelves are clean but a little bit disorderly because of the mix a six pack policy. Customers are probaly making a mess of the beer section all the time!
Service: Call these guys and ask for a beer and chances are the can get it! Friendly service.
Selection: Great Belgian / overseas beer selection with some really great beers that I am yet to try! American craft is well represented on all tiers: Local craft beer, lots of Midwest region beers and even some beer from all over the USA. It easy to find a beer you like here. Not to mention that all 12 oz bottle are up for a mix a six pack and can be bought as a single if you choose to do so. The always have beer on clearance, found some real gems a few times for a steal of a price!
Value:
★
1,036 characters
4.08
/5
rDev
+8.5%
vibe: 3.5 | quality: 4 | service: 4 | selection: 4.5
Visited here a few days ago on the way back from a day trip to Galena, IL. Had heard from a friend this was the best place in the area to find beer that we can't get in Iowa.
Not the most exciting interior, but it was clean, well-lit and pretty well organized. The real excitement was in the selection. So many breweries that I wish I could find closer to home-- Avery, Founders, Victory, Smuttynose, Lagunitas, Lost Abbey, Two Brothers. They also have DFH, but the only one in stock was the Sah'tea, the others all emptied off the shelves (leaving a big, bare spot). The cashier was very nice and explained that the DFH deliveries are infrequent and that it doesn't take the customers long to empty the shelves (can't blame them).
There was a really good selection of imports, and also a lot of beers on sale/closeout. I ended up purchasing Smuttynose IPA, Hop Wallop and Double Trouble. My wife and I usually get up this direction once or twice a year, and next time we pass through I will definitely stop here, and probably allow more room in the car for transport as there was an awful lot here I wish I had had room for. For the folks across the river in Dubuque, I'm sure this quite the destination. For non-beer needs-- the single malt selection was substantial. Lots of wine as well.
★
1,293 characters

4.14
/5
rDev
+10.1%
vibe: 4 | quality: 4 | service: 4 | selection: 4.5
Stopped in here and found some nice stuff recently. Personally I love the "everything as singles" policy and found it to be a pretty tidy store in general. There was some road construction, so we had to detour to get there, but it was worth it.
Some highlights: Founders, FFF, Port/Lost Abbey, Ballast Point, Goose Island, Dark Horse, Green Flash, Shipyard, Victory, Two Brothers, Bells, Southern Tier, Galena Beer Co., and many others. Imports weren't as extensive as the craft selection, but there was a good overall representation. Several rare items like Fullers Vintage Ale, Devil Dancer/KBS, Plead the 5th, '09 Sofie/BCBCS, and more. Let's just say you won't be disappointed. Prices were fair, and many things were on sale (some cellar worthy like Anchor OSA '09 and Bare Tree '09). A couple piles of mixed cases here and there, a full case of Founders Imp. Stout on the floor. Only place I was able to locate Galena Beer Co. hefeweizen, which is dwindling in stock elsewhere (they are transitioning to a new brewpub in Galena, instead of the contract brewed bottles).
In the far corner of the store to the right past the registers, there's a homebrew supply area that looked fairly extensive, though I didn't make a thorough pass of it.
Service was friendly, the cashier was pretty witty and pointed out the ice when I asked. Worth a stop in the area, you might be surprised at what you find.
★
1,405 characters
3.75
/5
rDev
-0.3%
All the other reviewers have it spot on, pretty much. Best selection in the tri-state area, lots of good USA brews, decent selection of foreign brews. Some notable positives:
-Best selection in the area
-Best prices in the area (They were selling single 12 oz. of SN Bigfoot for $1.25 today!), some significant sales occasionaly
-You can pick singles out from any six pack on the shelf. Huge positive here, IMO
Cons:
-Some out of date beer. Not a lot, but check your bottles
-A bit messy, in that because of their singles policy, there are some strewn about bottles. Not unsanitary.
Overall, it's as good as it gets out here. Enjoy!
★
635 characters

3.65
/5
rDev
-2.9%
After years of making Van's my first stop in the area, it was only a matter of time before I'd find Family Beer and Liquor. No question, it's a funny name alright, and given its almost obscure location you might mistake it for a fireworks outlet, especially given the size of the place! There's something like 20,000 square feet of floor space here, devoted pretty evenly between beer, wines, spirits, and accessories. And by accessories I'm talking about party supplies, snacks, and light (non-alcohol) refreshments in addition to tobacco and related products. Any way you slice it there's a lot of space to fill here, and they do an admirable job of doing so.
But we're about the beer here at BA, and I'll give Family all due credit for maintaining the largest variety of beer in the area. It's well merchandised too, with craft and specialty beers situated near the front of the store, in a couple of small aisles promoting the mix-a-six pack technique. I've never had to ask staff for recomendations, but I don't doubt that they get plenty of requests for help with beer choices. As far as craft choices are concerned, Family Beer has you covered, with Bell's, Founders, New Holland, and Victory on hand during my last visit. I almost forgot Left Hand, Avery, Rogue, and Capital - not a bad selection at all. Imports run the gamut from Canadian macros to Belgian Trappist ales to German standys like Warsteiner and Paulaner. In fact, if don't see something on the shelf it may still be on hand in the store, so just ask: last time I was there I picked up a German beer that I knew was in stock (Allgauer Buble) but I had to ask the staff to find it for me, and they were helpful and didn't seem put-upon by my inquiry.
As for chilled beer, there's a good mix of both macro and specialties located in the familiar display coolers (sorry, no 'beer cave' here) along the near right hand side of the store. There's also a section for Macro cases and 30 packs further back in the store, and here you'll also find more representation in the form of regional specialties like Berghoff.
I complained a bit (sorry) about past-code and old stock beer over at Van's down the road, but from what I can tell Family do a better job of rotating out old stock. The oldest beers I found here were six month old brews from Anderson Valley and Left Hand - I took some of each home and found them neither light-struck nor off, so that impresses me a bit.
After three visits I've come to regard Family Beer and Liquor as an essential visit while I'm in the area, and I look forward to springtime and my next visit!
★
2,610 characters
3.5
/5
rDev
-6.9%
Surprisingly decent and very large liquor store in the middle of nowhere. I happened to be going to a wedding reception at the Silver Eagle convention center across Hwy 20 so this made for a great stop to stock up on A-bar supplies.
Selection included: Roughly 2 dozen Belgians including two that aren't found in Madison, where I'm from, (Rodenboch Gran Cru and Redbach), Ommegang, FFF sixers, Heather Ales, nearly the full line of Bells (mix and matchable), plenty of good Germans including some rare finds, DFH, Great Lakes, Capital, Victory, etc… Bells beers were refrigerated. Most others were not.
All sixers appear to be mix and matchable but there isn't any standard pricing. Seems like they charge what ever they feel like. Prices don't make any sense either. Some Belgian 750s were 3 to 5 bucks cheaper than they are in Madison whereas others were 3 to 5 bucks more. Same story for craft sixers. Age was indeterminable on many products. Dust wasn't present on any bottles but some brews could have been bad as storing conditions were pretty poor. Staff didn't seem to know a thing about beer.
Overall a great shop who's selection would hold up in a major city even if it's service/pricing might not. Since it's out in BFE I have to give it a good rating.
★
1,282 characters
3.65
/5
rDev
-2.9%
I made a beer run to East Dubuque earlier today to pick up some random out-of-state beers for an upcoming tasting. I had heard about this place from co-workers and it is the closest place I know of to get good beer that is not available in Iowa. The name of the place is classic as well. I can think of fewer things less wholesome than a good 'ole family beer run.
The place is right off of Highway 20, which is the same road that takes you across the mighty Mississipi if you are coming from the west. The google maps directions are decievingly complex. I was attempting to turn around and head back until I stumbled into the parking lot while doing so. I didn't think for a second that the store with the huge lady bug on the outside was the liquor store that I was searching for until I read the huge neon sign. Very easy to find, even by accident.
As for the quality of the store itself, I had been warned about buying old beer from this place, and I'm glad I heard about that. Sure there is plenty of stuff not available in Iowa, but much of it seems out of date. Most of the beer is kept warm with the exception of BMC and some other products like Bell's, which they had a decent selection of. A lot of the six packs were picked through, missing a beer or two. Evidently you can take singles out of whatever six pack you want, but there didn't seem to be any method to their madness. Other than this simple complaint, the store seemed quite clean and had an enormous selection of wine & liquor.
The staff seemed almost completely unknowledgable about beer. I would have liked to have known how old the Victory Hop Devil was since it didn't have a bottled on / consume by date on it. No help, however.
The selection is pretty good though. A decent amount of Bell's, a lot of Dogfish Head, very limited Great Lakes, a lot of stuff I didn't recognize by name. In addition to that, there was the standard fare of big name micros.
I will probably make this beer run again in the future, but I figure if I'm going to Illinois on a beer run I might as well add another hour to the trip and check out some of the places in Chicago.
★
2,144 characters

3.15
/5
rDev
-16.2%
The name of this place cracks me up. I mean really, what says "family" quite like liquor?
Family Beer and Liquor is located right off the highway, in a building that looks like it might have once been a grocery store. Inside there's a definite liquor store feel, though, replete with toothless clerks, country music, and dirty floors.
The selection wasn't very wide, but there were tons of things you can't get just over the border in Iowa. Victory and Skullsplitter were my purchases, along with a bomber of Titan 2X IPA and some Flying Dog Seasonals. There's a small selection of run of the mill Belgians, too.
A decent place, I guess.
★
647 characters
3.5
/5
rDev
-6.9%
Family Beer & Liquor is a good-sized liquor store right across the Mississippi River in East Dubuque, Illinois. Their beer is located in the middle of the store, right ahead of you (and a bit to your left, to be specific) as you come through the door. They have two main aisles of beer. They have a pretty good selection, definitely respectable...especially their domestic micros. Lots of sixers to choose from. Not only that, but you can buy every one of them by the bottle if you so choose. I had a great time looking through their selection, considering that in Iowa I can't get a lot of the brews they had in stock. Victory, DFH, and many others that I usually can't get my hands on. They have the staple beers by the major microbreweries...nothing too crazy, though. 60-minute, no 90-minute IPA...HopDevil, not Hop Wallop...you get the drift. If you're looking for Belgian or other European offerings, you'll probably be a bit dissappointed. They have Chimay and a handful of the easy-to-find Belgians, but nothing that you can't find elsewhere.
They also have a cooler with many of the popular micros in it, which is nice if you need a beer fix in a hurry. The prices are very respectable as well...certainly much better than any of the places in Iowa simply due to the Socialist way our beer is distributed.
The help (when I was there) was virtually void of any actual beer knowledge..but they do carry your alcohol out to your car for you, which was a nice surprise.
Overall, a great store for us Iowans because it is right across the border and carries a lot of the higher-alcohol domestics that our local stores have a helluva time getting their hands on.
★
1,675 characters
Family Beer & Liquor in East Dubuque, IL
87
out of
100
based on
13
ratings.