Dismiss Notice
Get 12 monthly issues of BeerAdvocate magazine and save $5 when you select "auto-renew."

Subscribe now →
Dismiss Notice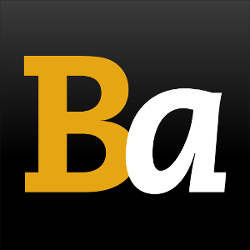 Join our email list →

And we'll send you the latest updates and offers from BeerAdvocate, because knowing is half the battle.
Augustiner Bräustuben
BA SCORE


92




outstanding




Reviews:

13


Visits:
Avg:

4.15


pDev:

n/a



Taps: 2
Bottles: 5
Cask: N

[ Bar, Eatery ]

Landsberger Straße 19
München, 80339
Germany
phone: +49 89 507047 | map
www.braeustuben.de

Notes:
Place added by: BeerAdvocate

No notes at this time.
Reviews: 13 | Visits: 27
4.3
/5
rDev
+3.6%
vibe: 3.5 | quality: 5 | service: 4.5 | selection: 3.5 | food: 4.5
Went here with some buddies while backpacking. Really enjoyed the beer, both the original and the dunkel. Went through 3L of it each and would have gone for more if it wasn't only 11am...This was our first official German beer hall, so keep that in mind when I say this place was amazing. It was one of the bright spots in our trip through 14 different cities.
The food was also really enjoyable, which was a great plus as we were really just interested in the beer (apple benets were amazing).
Only knock on the place was the atmosphere, wish it had been more crowded with a younger group of people, but this is a highly subjective personal preference. And keep in mind, we were there early in the day.
It was a great overall experience. Highly recommended to anyone traveling to Munich.
★
793 characters
3.99
/5
rDev
-3.9%
vibe: 5 | quality: 4 | service: 3 | selection: 4.5
A classic Munich beer hall and a favorite of a tour guide we talked to who does a beer hall tour. This place is located near the Octoberfest grounds, but is sort of out of the way. The beerhall itself is attached to the Augustiner brewery (although i did not go in). I had my first munich liter of beer here and have a deep affection for the place. At night, the place gets crowded as locals get very drunk, merry and pass around an accordion while snorting their snuff. A very "Munich" place...
★
495 characters
3.86
/5
rDev
-7%
vibe: 4 | quality: 4 | service: 4 | selection: 3.5
I went here with some friends. We sat up on the terrace. There is also a big bierhall. This place is connected to the brewery itself.
The first thing that surprised me was it was only 5,10 for a maß. That is ridiculously cheap for Munich. It is Augustiner beer so I am not into it as much but for the price why the heck not? It was watery and they did a terrible pour but w/e it was beer.
I didn't order food but I ate a pretzel, nothing special about it. I sampled by friend's haxe and it was good but not great. They did have a bigger food selection than most bierhalls.
You can also get party kegs that they tap right there for you.
Overall it is a pretty good place tucked away near Hackerbrucke.
★
705 characters
3.95
/5
rDev
-4.8%
vibe: 4.5 | quality: 4.5 | service: 3 | selection: 4
Visited on the early evening of 02/10/2010. We made the mistake of leaving it too late to go to the Fest, so we decided to head here in the hope for a mass! Lots of other people had the same idea!
Had to queue at the door for about 10 mins, for space to be free, eventually getting in we were seated at a table for 8 with 2 other groups, understandable as it was so busy. As described before, the place is much smaller than the other Munich beerhalls so space is at a premium.
This made for a lively, bustly atmosphere, but it was farrr tooo warm!!
Full Augustiner line up was available, we sampled a mass of helles, served in branded glassware and in excellent condition!
Establishment seems to be divided into 2 rooms as you walk in, one to the right and one to the left. Lots of dark wood and tables as expected, we sat in the left hand room.
Service was understandbly slow, but we didnt mind as there was lots of people watching to do, and the waiters did keep a smile on their face.
Didnt sample food here, as it really was taking too long as you could see others frustrated so unfortunately this was a one beer stop for us. Food did look very tasty, pork knuckle in particularly and in healthy portions!
Next in Munchen, will definitely make an afternoon visit for a mass of Marzen and some hot food!
★
1,312 characters

4.45
/5
rDev
+7.2%
vibe: 4.5 | quality: 4.5 | service: 5 | selection: 4 | food: 4
Came in here a couple times while in Munich and I really loved this place. Fairly small compared to some of the beer halls in Munich but this makes it much more cozy and friendly I think. The staff was quite good with English so don't be afraid to drop on in if you're German is lacking.
They have a nice lineup of your standard German lagers, their original (a Helles) and weissbier are both very solid and tasty. Their food is great as well, I had both the sausage sampler (4 different sausages over sauerkraut) and the pork knee which were both excellent and fairly reasonably priced if not a bit expensive (8 euro for the sausage and 10 euro for the pork).
If you're in munich you need to check out hofbrauhaus but don't skip here either!
★
746 characters

3.8
/5
rDev
-8.4%
vibe: 4.5 | quality: 4 | service: 4 | selection: 3 | food: 4
Takes about 15 mins to walk along Bayerstrasse from the Hauptbahnhof south entrance, until you meet Landbergertstrasse and then the Augustiner Brewery Braustube.
At our time of visit the weather was poor and thus all beer gardens closed, so most bars were very busy and this was no exception. However one of the waiters found us a place at a table, and we were quickly served with the Hell and an English Menu. Good value food in generous portions, and we did not wait long despite every room being jam packed! It seemed to be 80% local Germans, the rest were tourists, and we passed many other tourists looking for the place as we walked back.
Good beer, good food, lively busy atmosphere, reasonable prices make this a place worth visiting, would definately return, but do prefer their Beer Garden on the other side of the railway tracks on Arnulfstrasse!
JohnW, B'ham UK May 2010
★
887 characters
4.1
/5
rDev
-1.2%
vibe: 5 | quality: 4.5 | service: 4 | selection: 3 | food: 5
The Braustuben is on the west side of Munich and is walkable from the city or the many hotels on that side of town - it is well worth searching out - it is by some distance the best beer hall in Munich, the ones in the city are dull tourist traps with no atmosphere at all. The Braustuben is the real deal with beer, food and patrons all fully Bavarian in nature. The beers are simple and great tasting, albeit from a small selection. The food is just fantastic - those of an adventurous nature can just point at something in the German list and wait to see what appears - in several visits there, this strategy has led me to sample various sausages, livers, legs and other great tasting offal portions. Not the place for a quiet business meal and beer but a real cultural experience for sure.
★
793 characters

4.7
/5
rDev
+13.3%
vibe: 4.5 | quality: 5 | service: 4.5 | selection: 4.5 | food: 5
The last time I was in Munich was 2008, but I always made a stop in Augustiner Bräustuben to start my visit. This place opens at 10am, and the food and beer is outstanding. My son would always get the weisswurst, and my daughter would get the giant blueberry pancake.
I usually had the sausage sampler with a Weissbier or the Helles. You can't beat the prices either. I think the 1/2 L of the Helles was 2.45 euro. Service was always great, and at 10am, not to crowded yet.
The kids loved the old horse stables on display near the bar. A great place to start your Munich visit!
★
580 characters
4.75
/5
rDev
+14.5%
vibe: 5 | quality: 5 | service: 4.5 | selection: 4.5 | food: 5
I don't know what else to say except that this might be my favorite place in the world to eat and have a beer (or two). The first time I tried a liter of the Augustiner Helles I thought I would never find a more perfect lager. The Weissbier is also something to write home about. The atmosphere is fantastic as the place almost seems like a well kept secret that only locals know about. There were seemingly few tourists (me being the exception) thus, the prices are better than reasonable. I have been to Munich many times and I always make sure to stop in here every time. It is a bit out of the way, but it is quite accessible with the light rail.
★
650 characters

4.05
/5
rDev
-2.4%
vibe: 5 | quality: 4.5 | service: 3.5 | selection: 3.5 | food: 4.5
This place has possibly the best atmosphere of any beerhall in Munich. It is one of those rare places, such as parts of Venice and Prague, that looks exactly the way you imagined it would. Even better than the decor is the fact that you will see fewer tourists here than at any of the other beerhalls in Munich. Most of the customers are Munich natives, and you can be assured that you will have the "authentic experience" here, right down to your tab being marked on your coaster.
The quality is, of course, among the best Munich has to offer. Augustner is always a good bet (in Munich, at least) and everything from the weissebier to the dobble bock provides a classic example of the style.
The service is generally good. The waitresses do their best, considering that they don't get nearly as many foreigners as most of the other places in Munich. As I recall the English menu was kind of hit or miss (although by the end of the night I seemed to think I had no trouble reading German).
The selection consists of Augustiner products. Not a large variety, but as previously stated a good one. They also had a large selection of flavored schnapps.
The food is spectacular. If you want traditional Bavarian food in Munich this is the place to go. It is cheap as well. The food here is, for the most part, 1/2 to 2/3 the price of food at similar establishments in other parts of the city. I had some sort of giant, horrifically good Bavarian sampler platter that consisted of duck, pork, chicken, sausage, dumplings cabbage and probably several other things. It was great... and terrifyingly large.
This place would be at or near the top of places to go back to next time I am in Munich, if I can find it again.
★
1,715 characters
3.86
/5
rDev
-7%
vibe: 4 | quality: 4 | service: 3.5 | selection: 4
This is the bar I tend to stagger too, after an afternoon at the O'fest, it is just a few long steps from the top of the Fest Site.
This year was no different, as yet again (26th Sept 2006) I returned to check it out.
Friendly, busy and fine Augustiner beers (are there any other sort?)combine to make this a very likeable place.
Waiter service or served at the bar, no problems, although a bit of German helps when out of the normal tourist areas.
Pleasant decor, not overstated, but very Bavarian. Well worth finding while visiting this wonderful city.
★
564 characters

4.25
/5
rDev
+2.4%
vibe: 4.5 | quality: 4.5 | service: 4 | selection: 4 | food: 4.5
Banged in here twice on one day about 10+ days ago. First, after returning from Andechs, I popped in for some OFest bier... then after actually hitting The Fest, I stopped back in for some hot food and another Maß of Märzen...
This place is easily found, either by a 5 minute walk from the Hackerbrücke S-Bahn or from a couple of stops on tram line #19. And, it's only about a 10 minute walk to/from The Wiesn. Next door, to the right, is the actual Augustiner Brauerei. The Bräustuben was formerly the horse stables for the Augustiner bier-wagon horses.
In through the front, there's a door to the left for a small Stube, but turn right instead into the main bier hall. It is a long room from front to back, running parallel to Landsbergerstraße. A long aisle runs from front to rear, with long wooden tables, chairs and benches taking up most of the space on the right. On the immediate left is a kitchen area where food is served up to the waiters, followed by a bar where biers are mostly poured out for the servers, but where you can still stand to quaff one if desired. The bar itself is a semi-circle against the wall, with its own little roof made up of the top part of a copper brewing kettle. At the far left side are shelves with row after row of glasses waiting to be filled with Augustiners beloved golden nectar. In the far left corner is a large, wooden, circular table which, I believe, serves as this Lokals Stammtisch. It is rather dimly lit, overall, though ample light pours in through the street-side windows during the day. Hops are generously hung from the lighting fixtures throughout, as well as some Oktoberfest gingerbread heart cookies. The place was loud and raucous, like a good bier hall, though I don't recall any music playing. And, it might have been my imagination, but I swore it smelled like a barn at times. Didn't drive me away, though! What to drink? Well, I had a couple of the Oktoberfests, but they also served up their Pils, Helles, Dunkles, Hefeweizen and their fabled Edelstoff. All top-shelf! My waiters were friendly and serviceable, all-in-all. On my second visit I opted for some Käsespätzle mit Rostzwiebeln und Salat. It was fan-friggin-tastic! It was only 4.90EU, huge and tasty! (I even have a pic of it, if you like!!). I had a very enjoyable time here, though it's hard to go wrong at any of the 3 Augustiner properties in München.
Prosit!
overall: 4.25
atmosphere: 4.5 | quality: 4.5 | service: 4 | selection: 4 | food: 4.5 | $
142
★
2,502 characters

4.2
/5
rDev
+1.2%
vibe: 4.5 | quality: 4.5 | service: 4 | selection: 4 | food: 4
quite a good find: great, standard beer hall interior; fine food; good service. they had the helles and dunkels vom fass (on tap) and others in bottle (i had the weissbier)
big open space with long wooden benches/tables, many were reserved and there appeared to be a party on the way to (or from) a formal event. the beer selection was, by the standards of someone who frequents the brickskeller, not good. but this is europe—and a brewpub. so 5 or 6 options is good
if you're in town, definitely stop in
★
511 characters
Augustiner Bräustuben in München, Germany
92
out of
100
based on
13
ratings.