Dismiss Notice
Dismiss Notice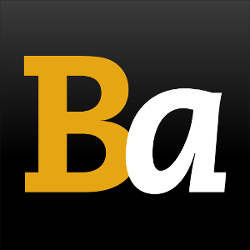 Join Our Email List →
And we'll send you the latest updates and offers from BeerAdvocate, because knowing is half the battle.
Dismiss Notice
Straub 1872 Lager
- Straub Brewery
| | |
| --- | --- |
| Educational use only; do not reuse. | |
Reviews: 14 | Hads: 56
4.37
/5
rDev
+24.1%
look: 4 | smell: 3.75 | taste: 4.5 | feel: 4.75 | overall: 4.75
Old time malty taste, nice head retention, balanced hop aroma/bitterness with the malt. Great body! Good session brew. To categorize this beer as an "adjunct lager" is a misnomer, this is a pre-prohibition lager. There ain't no rice or cereal grain up in here pal.
★
264 characters

4.24
/5
rDev
+20.5%
look: 4.75 | smell: 3.75 | taste: 4.5 | feel: 4 | overall: 4.25
Looks perfect. maybe a tad bit dark for a US Pale Lager but I like depth in malt builds.
Smells like lightly toasted sweet bread but nothing out of this world
Tastes the same. Bolder than your average american lagers with a light display of bitterness.
Mouthfeel is slightly heavier than I would expect but not off-putting.
Overall it's fantastic if you are rating it to style.
★
384 characters

3.95
/5
rDev
+12.2%
look: 4.75 | smell: 3.5 | taste: 4.25 | feel: 3.25 | overall: 4
12 oz. bottle poured into pilsner
(bottled 10/17/14)
courtesy of @TongoRad via NBS BIF
L: classic pale lager look -- gold color, 100% clear, loads of bubbles showing in column as it pushes up a thick stack of white-to-off-white foam that sticks like glue; keeps a thick collar of white foam and laces some
S: very sweet grain, both rice and barley, maybe some milo; does have a bit of the adjunct-lager-like smell that is impossible for me to describe -- it's almost like an artificial sweetner or how cherry syrup smells ... it's also a bit like house paint (it's the smell Schlitz has, too ... hard for me to put into words)
T: this is an adjunct? I'd swear I'm tasting a load of sweet malt ... sweet bread malt; also a solid but not overpowering bitter bite of earthy hops; as it warms, some grassy hops
F: oddly all those bubbles seem to fall flat in the mouthfeel ... still decent all around, but just a twinge soft/flat
O: fantastic representative of the style ... this is what our average macro brew should taste like -- lots of sweeter malt flavor with just enough dirt/earth hops to give it some balance and complexity. pulls it off without tasting medicinal.
★
1,181 characters
3.85
/5
rDev
+9.4%
look: 3.5 | smell: 3.5 | taste: 4 | feel: 4 | overall: 4
I think I picked this bottle up at Al's and I wish I had some more of it. The 1872 is an offshoot of an anniversary style beer concocted earlier in the year. A burnished gold in the glass is topped off by a nice head that ringed out relatively soon. The aroma is nice but not assertive. I really liked the flavor of this one, harkening back to an earlier era of fuller beers; maybe with a bit more zip. It's a smooth drinking beer with good conditioning. There's a lingering finish that's a bit effervescent and bitter that adds some real refreshment. I think this is a really good effort on Vince Assetta's part along with Brewers Ray Frank and Dave Baumgratz. Great job, guys!
★
682 characters

3.65
/5
rDev
+3.7%
look: 3.75 | smell: 3.75 | taste: 3.75 | feel: 3.75 | overall: 3.25
A limited release I could only find by the case. It's a touch higher in ABV with a price tag of 29+ tax.
A - Very dark brown pretty close to the amber lager which was a surprise since I expected yellow. Head does stick around longer than the "american" counterpart so thats pretty sweet.
S - Very light a touch more hops than the lager but mostly corn, some caramel and bready malts are the majority of the base. I sip.
T - Well the one I had was pretty hoppy it caught me by surprise in a way reminds me of a fairly clean Marzen or Oktoberfest. The bready malts are dominant some rather sweet and it is a touch skunky but interesting.
M - Fairly clean body light to medium of course. Session able.
Overall I am not sure if it was worth the extra coin just for 1% more ABV but comparing it to the IPL it's a quite a good deal. Not a bad beer defiantly better than most BMC.
★
875 characters

3.64
/5
rDev
+3.4%
look: 4 | smell: 3.75 | taste: 3.5 | feel: 3.5 | overall: 3.75
A wonderful looking pale deep golden nearly copper hued lager, bright white head thick biscuit texture stands up great in my pint glass.
Aromatics deep hop nose, filled with dank citric grassy hops almost like a really ripe Heineken. Biscuit pale malts are present but more cooked vegetables signature of flaked corn and possible rice additions.
Pre-prohibition style lagers have a bit more character than the standard Straub, dry hoppy character balances out each sip moderate biscuit sweetness. Overall impressive drinkable throwback beer with enough character and refreshing qualities to make it a staple in the new Sunshine Sampler from Straub.
Carbonation is moderate to high light bodied lager not watery in anyway, goes down smooth and crisp. A beer I will keep in mind when the hotter weather starts kicking up this summer.
★
837 characters

3.6
/5
rDev
+2.3%
look: 4 | smell: 3.25 | taste: 3.75 | feel: 3.75 | overall: 3.5
Darker by far than almost any beer of the style, it sheds the expectations of pale yellow for more of an amber, with more depth to the body as well. The head is off-white, a foamy crown a full finger high the retention and lacing of which are both excellent for most like this beer and very good regardless of style.
Malts are semi-dry in the nose, some biscuit as well as the sweet creamed corn from adjuncts. Those particularly notes aren't heavy-handed, fortunately, and an addition of floral and herbal hops is welcome. This gives off a whiff of a vegetal note, which is one of the most unappealing aspects of some beers, though it's kept in check.
The corn isn't overly sweet and it balances itself with a bit of husk. Hops are moderate on the tongue; for an AAL, it could practically said to be monstrously hopped as opposed to what's typical. Even a little citrus peel and zest make their way out. The vegetal note is only a ghost on the tongue, so points for that. Otherwise, the malts that are used work nicely and everything actually plays together well. This may be close to as good as it gets for the old AAL.
The light body actually verges on medium, though it stays refreshing in its crispness. It doesn't stay as clean as it could for the whole way, as something slightly off builds up a texture on the palate, but it never gets out of hand.
★
1,356 characters

3.43
/5
rDev
-2.6%
look: 3.75 | smell: 3.25 | taste: 3.5 | feel: 3.25 | overall: 3.5
Poured from the 12 oz bottle into the Straub Pilsner glass.
A: Golden and clear, with some carbonation and a weak head that is a collar for the entire beer after it compacts.minimal soapy lacing.
S: Minor Euro hop with a sweet malty and weakly adjunct backbone.
T: Light floral hoppiness and some sweet malt with very indistinct bittering, hop is light floral note in nature. Other adjuncts are bit players.
M: Exceptionally smooth and velvety on uptake. Bitterness at finish is middling, as is the maltiness. Balanced on sweet/bittering but velvety feel turns slick and coating.
O: At the Eternal Tap this tasted better, hoppier and more bitter. Could have been situational heightening, but I definitely need to try this fresher/at the source and write a review down.
★
773 characters
3.32
/5
rDev
-5.7%
look: 3.25 | smell: 3 | taste: 3.5 | feel: 3.5 | overall: 3.25
LOOK: Pours a medium gold color with a white fizzy head that recedes to a millimeter coating.
SMELL: Somewhat yeasty with a sweet creamed corn sustain and some light floral notes.
TASTE: A little deeper than a standard adjunct lager, this has a taste of wild corn, mildly bitter hops, and light malts. The hops carry a slight citrus. This is a very drinkable lager, and is on the light to light/medium bodied range. Well carbonated and inoffensive.
OVERALL: A pretty drinkable adjunct lager here. If I saw this ontap somewhere for cheap I wouldn't hesitate to have one. Straub makes some decent brew for what it is.
★
619 characters
3.26
/5
rDev
-7.4%
look: 3.25 | smell: 3.5 | taste: 3 | feel: 3.25 | overall: 3.5
Love Straub for what it is -- easy on the cost, clean and refreshing. The 1872 has more flavor than the basic Straub. For us Pennsylvania kids, this is like comfort food.
The color and odor is more pronounced. It is a crystal clear lager with light amber hues.
Complex? no.
Refreshing? yes
It's a go to summer beer in my house. Use it for putting some added kick in a barbecue sauce and grill up some ribs!
★
409 characters

3.21
/5
rDev
-8.8%
look: 3.5 | smell: 3 | taste: 3.25 | feel: 3.25 | overall: 3.25
L- Clear amber color topped with a fluffy off white head. Head fades quickly to a ring a leaves a bit of spotty lace on the glass.
S- Hints of caramel and grassy hops, very mild aroma.
T- Bready notes to start followed by notes of grassy/floral hops. Caramel malt balances out at the middle and the finish is a mild final note of grassy hops.
M- Medium in body and carbonation, crisp and clean finish, refreshing.
O- Nice change of pace, easy drinker at 5.5% ABV and would be nice on a hot summer day. Not terribly complex but worth a try.
★
543 characters

3.21
/5
rDev
-8.8%
look: 3.5 | smell: 3 | taste: 3.25 | feel: 3.25 | overall: 3.25
Serving Type - Bottle
Appearance - Burnt orange/tan with a 1/2 foamy head. Decent lacing.
Smell - Faint lager malts, some caramel, very minimal herbal hops and yeasty sugars.
Taste - Much like the smell, caramel malts are the main flavor with minimal amount of floral hops and some added sugars. Bready along with some herbal notes.. Not much more to say about taste.
Mouthfeel - One two punch of- Tongue gets caramel/bready malts, palate gets some hops and sugars. Aftertaste is malty
Overall - A step up from a basic macro lager. Very smooth, easy to drink. Nothing to seek out but would drink again in pa if I was somewhere that only had this along with bud or miller.
★
677 characters

3.16
/5
rDev
-10.2%
look: 3.5 | smell: 2.5 | taste: 3.5 | feel: 3.5 | overall: 3
Poured from bottle into pint glass
Appearance – Pours an orange-amber color with a two finger white head. The head has a decent level of retention fading slowly to leave a very light level of lacing on the sides of the glass.
Smell – The aroma is a mix of corn and a light caramel and light herbal hop smell.
Taste – The taste begins with some crisp corn sweetness as well as a good bready base. As the taste advances a light caramel taste takes the place of a dwindling corn sweetness. During this time, herbal and grassy hop flavors come to the tongue. In the end a rather grassy and herbal flavor mixed with some corn and malt are left to linger on the tongue.
Mouthfeel – The body of the beer is on the average side in terms of creaminess and carbonation with a decent crispness. Good for the style but nothing exceptional.
Overall - Not a bad brew, but nothing exceptional either. I don't know if I really like the grassy hop flavor that lingers on the tongue. Worth a try but nothing I would likely frequent all that often.
★
1,054 characters

3
/5
rDev
-14.8%
look: 3 | smell: 3 | taste: 3 | feel: 3 | overall: 3
Picked up a sixer at Giant Eagle for $ 7.49. Label very different than shown in BA
Undated bottle at 45 degrees into goblet
Aroma faint, slightly lagery
Head small (2 cm), fizzy, off white, rapidly diminishing to a 1 mm ring
No lacing
Body clear, medium amber
Flavor begins with a slight sweetness, no hops, no alcohol, no diacetyl; ends quickly and painlessly
Light to medium body, watery, carbonation soft
Better than your average adjunct lager. Doesn't look like a normal urine specimen.
★
493 characters
Straub 1872 Lager from Straub Brewery
82
out of
100
based on
14
ratings.