Dismiss Notice
Dismiss Notice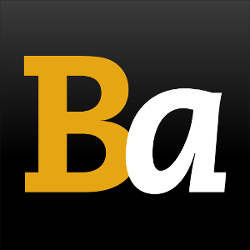 Join Our Email List →
And we'll send you the latest updates and offers from BeerAdvocate, because knowing is half the battle.
Dismiss Notice
Straub Maibock
- Straub Brewery
| | |
| --- | --- |
| Educational use only; do not reuse. | |
Reviews: 11 | Hads: 37

3.98
/5
rDev
+16%
look: 4 | smell: 4 | taste: 4 | feel: 3.75 | overall: 4
Bottled 011515 at 40 degrees into shaker
Aroma of malt
Head small (1.5 cm, aggressive pour), off white, creamy, rapidly diminishing to 2 mm ring and layer
Lacing average – few narrow reefs and archipelagoes of tiny bubbles
Body amber, clear
Flavor of lightly toasted malt; no hops, no alcohol, no diacetyl
Palate medium, creamy, soft carbonation
Appearance 4, Aroma 4, Flavor 4, Palate 4, Overall 4
★
401 characters

3.39
/5
rDev
-1.2%
look: 5 | smell: 3.5 | taste: 3.25 | feel: 3 | overall: 3.25
this is a pretty good beer and a tough style to find in PA, price point is excellent at below 30 skins. Very creamy and malty with notes of molasses and honey a little light on the ABV for a Maibock, but very tasty.
★
215 characters

3.97
/5
rDev
+15.7%
look: 3.5 | smell: 4 | taste: 4 | feel: 4 | overall: 4
12oz brown bottle with a freshness date.
Thin lacing but it stays, Harvest moon amber hue show off its clarity. Big malty nose with faint honey on top of a massive breadiness, clean with a hint of alcohol. Slightly sweet upfront, then a loaf of bread on the palate. Healthy dose of hopping all around with a balancing bitterness and grassy resin middle to finish. Nutty graininess with a hint of grape-skin rounds out the semi-dry end.
A real treat being not many US brewers tackle this style, definitely worth checking out.
★
527 characters

3.53
/5
rDev
+2.9%
look: 3.75 | smell: 3.75 | taste: 3.5 | feel: 3.5 | overall: 3.25
Snagged a bottle from my house of 1,000 beers. Into a pub glass.
A - Very little head if any just a lace ring that fades out rather quickly. Color is a nice honey maple brown.
S - Well it smells like a souped up Oktoberfest, a lot of grainy body, caramel sweetness, and some hoppy smells to boot.
T - Well its not bad kind of boring in a way its balanced caramel taste and hoppy bite is just meshed with the grainy body of the beer. Maybe its just me but it comes off tasting like average homebrew.
M - Light to medium kind of watery really. The hard water taste is kind of distracting.
Overall its pretty on Par with their IPL and in a way it is quite good but it made me wish for a cleaner taste, maybe more carbonation?
★
724 characters

3.44
/5
rDev
+0.3%
look: 3.5 | smell: 3.75 | taste: 3.5 | feel: 2.25 | overall: 3.5
No beer speaks the language of spring more than Maibock. That traditional yet stronger German lager with subtle savory flavor and a floral upstart. Straub Brewing boldly have their hand with the style, bringing a taste of Germany to America.
The pour of deep goldenrod has peach ribbons that sliver though its lightly hazy body. As a delicate and creamy froth builds on top of the beer, it has a light champagne-like bubbly appearance. Its light speckled lace rounds out the beer's muted foam character.
The beer's delicacy extends into aroma with high floral scents. As the hops meet the grainy-sweet malt aromatics, the notion of honeysuckle waft about. Its lightly bready, lightly yeasty character finishes with grassy spice and mild sulfur.
And as the taste ensues, its grain and malt sweetness offers a raw whole-grain flavor, backed with honey and light toastiness that shies away from caramel. Savory in its taste, the middle palate is rounded by the herbal and pleasantly grassy flavor before finishing with a spicy bite and a return of sulfur and mineral.
Its medium-light body is creamy and smooth to start but develops quickly to a spritzy finish with light grain-derived astringency and minty alcohol warmth. Its minerally aftertaste gives a sense of plaster late.
Giving Strab a lot of credit, only the level of succulence from malt and heightened floral character could bring their Maibock better in line with the classic versions from Bavaria.
★
1,463 characters
2.59
/5
rDev
-24.5%
look: 3 | smell: 2 | taste: 2.75 | feel: 2.75 | overall: 2.75
A rough pour into a Phish pint glass.
A: Clear burnt orange in color with a bisque head that was three fingers deep, after a rough pour, that diminished steadily to concentric lacing.
S: Earthy with tinge of metal. Not much in the nose.
T: Starts sweet, subtle hints of roasted caramel and, alcohol is evident midway through. Finishes with a lingering bitterness, but seems intrusive. I have forgotten what initially crossed my lips.
M: Light cream.
O: Overall a lot more than I expected from Straub. I'm not a big fan of their other beers, but I loves me the Maibock and gave it a whirl. The 6.9 ABV is nice, but there are much tastier Maibock options out there. (for $5 more/case, the Hoffbrau MB is head and shoulders above this one.)
★
749 characters
2.88
/5
rDev
-16%
look: 2.5 | smell: 3.25 | taste: 2.75 | feel: 3 | overall: 2.75
Straub
Maibock
12oz bottle. Pours a hazed orange, retention is at a fine layer that lasts the duration with little lace. In the aroma, sugary malts and grassy hops. In the flavor, light caramel, mild tea like hops and again grassy. Pilsner malts add a crackery, bready note. Everything is very light. No evidence of alcohol in the taste. The body of the beer is ok, light for a maibock, fairly light overall. This is a step in the right direction for Straub, it may be worth checking out another beer from the semi local mass brewery. This is not your average maibock, it's actually less than that.
★
599 characters

1.42
/5
rDev
-58.6%
look: 3 | smell: 1 | taste: 1.5 | feel: 2 | overall: 1
Pours a clean orange-ish to yellow color with an off white head. In the aroma, a faint malt then nothing. In the taste, or lack there of, watery, a small malt, and nothing. A small bite, and a lighter bodied mouthfeel, with a small dry malt and water in the aftertaste. A nice attempt, but no nose, flavor and watery.
★
317 characters
3.57
/5
rDev
+4.1%
look: 3.5 | smell: 3.25 | taste: 3.75 | feel: 3.75 | overall: 3.5
I picked this up at Shady McGrady's in the cooler, enjoyed chilled from the 12 oz brown bottle into a wilybecker
The color is a lightly hazed light amber with visible carbonation and thick white head that settles to a small ring of beads with stringy lace pattern. The smell has a fruity malty and spicy aroma with mineral and toasty grain odor with mild creamy yeast easter. The feel is semi-bitter with moderate carbonation and toasty texture with mildest spice and sweetness with a slight alcohol and semi-dry finish
This bock has a flavor that starts slightly dry with maltiness giving a full impression and yeast adding to the bready flavor with mild alcohol mid taste which adds to the hop bitterness and gives a spicy impression with a mild pear-like fruit accent with toasted grain flavors in the finish. Overall the lager is smooth but not the best of this style with higher than average alcohol and bitterness. It is drinkable in general and I would probably get it again, but I prefer a little more sweetness in maibock.
★
1,034 characters

3.52
/5
rDev
+2.6%
look: 3.75 | smell: 3.5 | taste: 3.5 | feel: 3.5 | overall: 3.5
Ba Review #266
Served On: 4/06/2013
Glassware: Tumbler Pint
Labeled ABV: -
Date/ Code: -
This was a 12oz bottle from a case bought at Brewskee's of New Oxford, PA ($30.29).
Look: Poured a deep golden color with tinges of copper. Very clear with slow and steady carbonation bubbles. The initial head was a 1-finger of rocky beige foam. Reduced to a thin film within moments after pouring. Little to no real lacing.
Smell: Aroma was sort of medicinal with grassy and floral hops blended with a semisweet honey. Some faint pine was also detected.
Taste: First up was the honey note from the aroma. Then an herbal quality hit mixed with some hop bitterness. Some biscuit came through along with some fizzy carbonation. The finish and the aftertaste seemed grainy with more bitterness setting in towards the end. The palate was rather light overall.
I found this to be a solid brew from Straub. It definitely had an all-malt quality that's not typical to other offerings from the brewery. I've always thought of Straubs as the Yuengling of North Central PA.
★
1,062 characters

3.74
/5
rDev
+9%
look: 3.5 | smell: 3.75 | taste: 3.75 | feel: 3.75 | overall: 3.75
Served on tap in a pint glass
Appearance – The beer pours a light golden amber color with a big just off white head. The head fades relatively quickly leaving a light level of lace on the sides of the glass
Smell – The aroma is mainly of a bready smell mixed with a light caramel aroma and a moderately floral hop smell. With these smells comes some other lighter notes of a pine and earthy hop as well, creating a rather pleasant aroma overall.
Taste – The taste begins with some bready and caramel flavors. Upfront there is a lighter pine flavor as well. As the taste advances some more hop flavors of an earthy and light floral nature come to the tongue. These new hops are accompanied with a slight dwindling of the caramel sweetness and pine. In the end, more floral and earthy hop comes to the tongue as well as a light spiciness to leave a somewhat crisp flavor to linger on the tongue.
Mouthfeel –The body of the beer is average to just below average in thickness and chewiness with a carbonation level that is average to above average. The slightly thinner body and average to just above average carbonation made it one easy drinking brew.
Overall – This was a rather easy drinking maibock at a very reasonable price. While not super complex or massively flavorful (for the abv, although it dose have a very nice flavor profile) it dose have a nice flavor blend with good transitions and a nice finish and drinks very easily for a 6.9 % abv brew. Overall great for the price and a good brew to try and likely go to again after you give it a fair chance.
★
1,587 characters
Straub Maibock from Straub Brewery
81
out of
100
based on
11
ratings.