Dismiss Notice
Get 12 monthly issues of BeerAdvocate magazine and save $5 when you select "auto-renew."

Subscribe now →
Dismiss Notice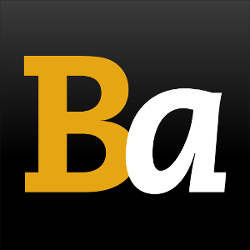 Join our email list →

And we'll send you the latest updates and offers from BeerAdvocate, because knowing is half the battle.
Hop Project #19
- Yazoo Brewing Company

Educational use only; do not reuse.

Brewed by:
Yazoo Brewing Company
Tennessee, United States | website

Style | ABV
American IPA | ABV ?

Availability: Limited (brewed once)

Notes & Commercial Description:
Beer added by: ckeegan04 on 08-15-2009



This beer is retired; no longer brewed.



For this batch, we decided to use a lot more late-addition hops to mellow out the bitterness while getting a lot of flavor and aroma. We used Columbus for first wort, Cascade and Amarillo at 30 minutes left in the boil, and Zeus and Galena at 5 minutes left. We then dry-hopped it at day 4 in the fermenter with Cascade and Zeus.
Reviews: 9 | Hads: 14
Reviews by Scrip:

More User Reviews:

4.17
/5
rDev
+0.5%
look: 3.5 | smell: 4 | taste: 4.5 | feel: 4 | overall: 4
Freethyhops hooked me up with an unexpected box ... badass.. this is a new brewery... and certainly a new beer to me.
This is Project #19..
Poured into my shaped SA glass.. 1" head has good lacing and retention.. the brew is light hazy orange.
Nose has plenty of grapefruit citric elements.. caramel and then more hoppiness.. pretty proper for a WC IPA... and I am loving what the SE is doing with their bigger and hoppier brews lately.
An almost perfect amount of bitterness out of the gates.. just enough grapefruit from the front to the back.. west coast centric for sure... and really.. it tastes surprisingly fresh.. the hops are vibrant... and the malts are only there to push the hops to the front of the palate... surprising body and a nice carbonation.
I am very surprised how much I liked this brew.. pretty fresh.. Yazoo has a believer. A huge applause goes out to Riley for the great and unexpected box he sent my way.
Edit: on my last few swallows.. I just wanted to hammer home.. the brewers at "Yazoo" accomplished a very nice brew with this one... I am honestly pretty impressed.
★
1,101 characters

4.2
/5
rDev
+1.2%
look: 4 | smell: 4 | taste: 4.5 | feel: 4 | overall: 4
Poured into a snifter on 11/17/09
Bottled 2nd week of August
Thanks to Freethyhops for the opportunity to try this one.
A - Dense copper color. ¼ inch head thins out quickly, though swirling revives it. Streaky lacing at the start but it solidifies nicely by the end.
S - Rather potent nose showcasing juicy floral & pine hop aroma with a touch of orange. Malt is present with a biscuity dryness & a spot of caramel.
T - Floral hops abound with a lemony citrus twinge on the finish. There is also a piney bitterness on the backend that lingers for a good spell. Toasted bread is buried in the background with faint notion of caramel. Interesting interaction between the flavors.
M - A bit more robust than medium-bodied. A solid dose of carbonation facilitates the spicy characteristics of the brew. There's just a hint of resiny grit in there.
D - This is a rather intense beer & I found it quite drinkable considering its heft. This is the first offering from Yazoo I've had & I'm definitely impressed.
★
1,013 characters
4
/5
rDev
-3.6%
look: 4 | smell: 4 | taste: 4 | feel: 4 | overall: 4
3.81
/5
rDev
-8.2%
look: 4 | smell: 3 | taste: 4 | feel: 4.5 | overall: 4
Thanks to bamadog for thinking of me on this one. I haven't had a Yazoo beer before, but I know the locals show it much love on the site.
Took forever to figure out which # Hop Project this was, by the way. Had to base it on the review from the guy who gave it to me.
Pours into the glass a hazy, honey-colored brew. Enough visibility in the liquid to reveal some light carbonation throughout. There's a short, white, creamy head that reduces to a foamy skim and leaves behind slippery spots of white lacing.
There's a bit of off smell in this beer that reminds me of burned plastic - kind of like the shrinky dinks we used to make in the oven when we were kids. Comes with a little light citrus and some biscuity malt.
That plasticy essence creeps into the taste of the beer as well. There's a piney, sticky, citrus-rindy hop presence with oily residue left behind. A bit of crispy, dry malts comes out from beneath the heavy, earthy hoppiness. Feel is pretty bright, and the finish is surprisingly drying and clean despite the stickiness of the drink.
Drinkability isn't bad, but I think I'd like it more if it weren't for that weird plastic taste. All in all not bad.
★
1,180 characters

4.5
/5
rDev
+8.4%
look: 4.5 | smell: 4.5 | taste: 4.5 | feel: 4.5 | overall: 4.5
I find it satisfying that a beer lover from Alabama will have the second review of this brew. Without the "Free The Hops" organization, I don't think that this could ever be possible.
Purchased at Whole Foods in Birmingham. Bottles have the so important Second Week of August notch on the label making it....Hop Project #19.
This beer has a great nose with citrus, malt, and you guessed it, hops. It looks great in my pint glass with the fluffy head and copper color.
The taste is where it all comes together. Here is a well balanced IPA that is pleasing on all levels. Sweet, but not too sweet, malts are at the beginning. Quickly followed by the hops. The dry hopping process only enhances the whole delightful experience. A pleasing oiliness is present in every sip which is oh so important in my opinion for the IPA style.
This beer reminds me of Sweetwater IPA in flavor and huge drink-ability. It's not a flowery IPA like other breweries make. This is a well balanced IPA with all flavors coming through. Highly recommended while it's here.
★
1,050 characters

4.12
/5
rDev
-0.7%
look: 4 | smell: 4.5 | taste: 4 | feel: 4 | overall: 4
A- pours a very dark orange, almost rust like. less than a finger of head but the lacing is fairly heavy.
S- tons of citrus on the nose. some piney aroma sneaking around in the back round.
T- a load of bitterness and a mild barleywine like malt profile is front and center. the taste is more on the piney side than citrus, but the citrus level is plenty satisfying. not the most amazing IPA ever but it's very well balanced.
M/D - plenty of carbonation as usually with IPAs. a little thin if I had to pick out something negative. I nice refreshing IPA. definitely an easy drinking beer. could pass for a lawnmower beer.
I'm glad I found a 4pk of this. I've had a pour of a previous Hop Project before at a brewfest. #14 and this one is leaps ahead of my impression of the last one. best offering from Yazoo I've had so far.
★
828 characters

4.27
/5
rDev
+2.9%
look: 4 | smell: 4.5 | taste: 4.5 | feel: 3.5 | overall: 4
Special thanks go out to Imperialhopper83 for putting this in a trade that I just picked up today. Review is from the bottle poured into a pint glass.
Appearance: Pour is a pretty deep coppery color with nice hints of ruby when held to the light; starts with a two finger off-white head that is very rocky and leaves a full curtain of sticky lacing as it slowly dwindles to a very full skim; body is mostly clear and shows moderate carbonation.
Smell: Quite potent, and a great blend of sweet and carmally malts with a lot of citrusy and piney hops -- very straight forward, and very good.
Taste: Really quite outstanding here, and I can't believe how well the hop profile stood up over 4+ months in the bottle; a lot of hop presence that is of grapefruit and lemony/orange peel bitterness, but very well balanced by the amount of malts in it; much like the smell, it's very straight forward and simple, yet very good.
Mouthfeel: Despite the moderate carbonation that's visible, the body feels a little "dead"; a very solid stickiness from all the hop resin is left all over the mouth.
Drinkability: I could drink a lot of this, no doubt. Nice, crisp flavors and smells to match; a moderate ABV (at least it feels moderate) would allow me to drink this all night, especially warmer nights in the summer. Side note, after I got about half-way through the pint, I made my dinner which was pretty spicey chili and this was a great accompaniment.
★
1,447 characters

4.6
/5
rDev
+10.8%
look: 4.5 | smell: 4.5 | taste: 4.5 | feel: 4.5 | overall: 5
This is a good one! Everything about this works. And it is very drinkable - not too heavy, malty, not too hoppy bitter. Just right. My compliments.
This is another of my when in Rome series. I am here in Nashville for my first visit and while here (as I do in every town) I am seeking out some local character. I found the liquor stores in the area of my hotel to really stink, but there was a Krogers around the corner that had several Yazoos and a few other interesting titbits. What few bars and such I have been in had nothing local, but there was some other decent stuff on tap.
This one is worth going back and grabbing one more 4 pack before I leave.
★
661 characters
4.46
/5
rDev
+7.5%
look: 3.5 | smell: 5 | taste: 4.5 | feel: 4.5 | overall: 4
Poured into a New Glarus pint glass. This beer pours an solid amber color, definitely not a pale India Pale Ale. Quite hazy, too. The head that formed was a thick, rich tan color with shiny green highlights that tell of hop character to come!
The aroma is amazing on this beer. It just leaps out of the glass at you. Several kinds of citrus. Definitely some orange and grapefruit and maybe a little lemon. A touch of pine character, too? On top of that some hints of malty, caramel sweetness to provide just a bit of balance. Awesome aroma. Best I've had in a long time.
Interesting taste profile -- not nearly as much citrus as I expected from the aroma. Some of it is there but it has quite a stronger smack of bitterness than I expected. This is no Two-Hearted Ale which has a similar aroma profile. THA seems quite mild in bitterness compared to this. I like the strong linger to it. #19 also has plenty of malt character to balance out this bitterness quite well, too. I get a bit of dankness and piney bite to the flavor that wasn't there in the aroma. Very nice, fairly complex IPA.
Great beer. Very nice solid mouthfeel and fairly easy to drink. After this, my first Hop Project beer, I'll be looking for all of them when I can get them.
★
1,248 characters

4.22
/5
rDev
+1.7%
look: 4 | smell: 4.5 | taste: 4 | feel: 4 | overall: 4.5
I'm popping the cherry on this one? Awesome!
This Hop Project appears a little darker than the previous efforts with an almost deep bronze appearance. Big fluffy head sits and sits and sits.... Very beautiful looking in the pint glass..
Whoa... This is loaded with pungent citrusy, almost pineappley hops that roll off of this brew...hints of pine as well but mostly sweet citrusy hops dominate...
Surprisingly balanced, the hops don't appear until late here... The malts show up first and ever so slowly meld into a sweet citrusy hoppiness that never gets too bitter...just right... Not a total hop bomb, but an eminently drinkable delicious brew that I'm digging on bigtime...
Well done Linus... This is a great little balanced IPA that goes down way too smooth...
★
771 characters

Hop Project #19 from Yazoo Brewing Company
-
out of
100
based on
9
ratings.