Dismiss Notice
Get 12 monthly issues of BeerAdvocate magazine and save $5 when you select "auto-renew."

Subscribe now →
Dismiss Notice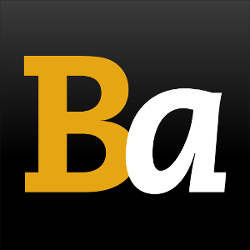 Join our email list →

And we'll send you the latest updates and offers from BeerAdvocate, because knowing is half the battle.
Euphoria Pale Ale
- Ska Brewing Co.
| | |
| --- | --- |
| Educational use only; do not reuse. | |
Reviews: 140 | Hads: 405

4.52
/5
rDev
+18%
look: 4.5 | smell: 5 | taste: 4.5 | feel: 3.5 | overall: 4.5
Very hoppy for a pale ale. Beautiful color. Served too cold at Dantes on Purgatory's summit. Wonderful stuff. Not an ipa but has the hops. Very good drinkability.
Obvious late-boil additions. Abv is not provided but seems pretty high for a pale ale.
★
249 characters

3.85
/5
rDev
+0.5%
look: 4 | smell: 4 | taste: 3.5 | feel: 3.5 | overall: 4.5
12oz can poured into a 12oz tumbler.
Pours a very deep pale amber with ruby hints and a nice little creamy thick head. Nose is sweet and malty with a tiny bit of hops in the background-very well balanced here.
Mouthfeel is a bit light, full and creamy from the carbonation. Finish is malty and crisp. Taste has a nice combination of light hop bitterness and earthy rich maltiness. It's very well balanced although just a bit watery. An awesome canned beer!
★
458 characters
3.88
/5
rDev
+1.3%
look: 4 | smell: 3.5 | taste: 4 | feel: 4 | overall: 4
Pours a copper color with a fair amount of head. The foam sticks around and laces the glass pretty well.
The predominant flavor of this beer is piney-hops. In fact, the actual hop flavor reminds me a lot of the wild hops I've seen growing around in the area. Very strong, but not in a bad way.
While the flavor profile is potent, it's not boozy or unapproachable. There's a little bit of a spiced sweetness that comes out in the finish and works well with the citric hit from the hops.
I like this and highly recommend it to hop fans. If you like Modus, this is similar. The malt has more depth, while the hops seem to stick to one variety.
More good stuff from Ska, plus it's canned!
EDIT: This stuff has become a Winter go-to in my house. It's like a slightly maltier Modus Jr.
★
781 characters

3.68
/5
rDev
-3.9%
look: 4 | smell: 3.5 | taste: 3.5 | feel: 4 | overall: 4
Poured into a Perfect Pint glass.
A: Amber with a slight haze and minimal carbonation. Rocky off-white head starts out large, has decent retention and leaves generous lace.
S: Pine, grapefruit and lemon hit the nose in order. Some toasted malt aroma sits in the back.
T: The beer is dominated by a moderately high bitterness. Grapefruit and lemon make up most of the bitter flavor, with an extra pine kick along to help. A toasted biscuit flavor from the malt rides underneath. Finishes tart and dry with a little bit of a metallic flavor.
M: Medium body feels oily. Carbonation feels about right.
D: Good, but not spectacular and sort of nondescript. Still, it's worth a revisit next year.
★
695 characters
3.75
/5
rDev
-2.1%
look: 4 | smell: 4 | taste: 3.5 | feel: 3.5 | overall: 4
Poured from 12oz. can into a New Belgium globe glass. Beer was a dark orange color, with a thick, one-finger head. Heavy carbonation and thick lacing.
Aroma was hops, malt, caramel and fresh bread.
Taste was sweet malt up front, followed by a long, hoppy bitter finish.
Quite good and easy drinking. Well balanced. Would buy this one again.
★
345 characters

3.38
/5
rDev
-11.7%
look: 3.5 | smell: 3 | taste: 3.5 | feel: 3.5 | overall: 3.5
A light amber pour, clear with a medium foamed head. Slight lacing. Appearance belays the feel to this beer. It seems light and mild. Yet, this is a bit hoppy and resiny. Lack of head seems to hint at the malt backbone. And I would agree. The hops here aren't much as far as bitter, but they feel raw. Almost spicy, like a winter warmer. It's an easy drinking beer. Mouthfeel is a bit resiny and leaves a clinging sensation at the end. But it still has that crispness bite. Can't figure this one out...
★
502 characters

4.42
/5
rDev
+15.4%
look: 4 | smell: 4.5 | taste: 4.5 | feel: 4 | overall: 4.5
12oz can received from sproser in the Artistic Label BIF. Thanks Shawn! Poured into a Bruery tulip.
A - Pours an ever-so-slightly hazy amber color with a small cream colored head that gives up quickly and falls to a collar and a few patches of foam on the surface.
S - Nice citrusy aroma. Some grapefruit, lemons, orangey aromas, with some lighter piney smells too. Just a touch of sweet malt in the background. Has a very fresh smell to it.
T - More piney in flavor than the aroma. Still lots of grapefruit contributing to the flavor as well. Fresh and hoppy - more bitter than I expected, but very crisp and clean bitterness.
M - On the light side. Very crisp feeling. Carbonation on the higher side and this works well on this beer - seems to enhance the bitterness and citrus aspects of the beer.
D - Highly drinkable pale ale. Can doesn't say anything about alcohol %, but I'm guessing in the 5.5-6% range. Very clean and full of hop flavor, without a real heavy bitterness. Very good pale ale in my opinion. Would definitely like to get some more of this.
★
1,066 characters

3.13
/5
rDev
-18.3%
look: 3.5 | smell: 3 | taste: 3.5 | feel: 3 | overall: 2.5
Pours an extra uper clear dark amber hue. Good head of light tan after the pour, but recedes quickly to a nice filmy foam, but no bubbling. The aroma is spicey and super resiny with some pop of hop oil. Lots of citrus and maybe some bread loaf. Supper bitter orange marmalade hits your palate first. Then you notice the super thick, resiny hops for an APA. The middle is even more resiny, almost sludgey on the middle to back of your tongue. Not enough for my taste in an APA, plenty of bitterness though for any hophead.
★
521 characters
4.12
/5
rDev
+7.6%
look: 4 | smell: 4.5 | taste: 4 | feel: 4 | overall: 4
Poured this brown beer into a pint glass. The aroma of a sweet malt with caramel and a wood tone greats the nose through the aroma. The taste of the beer is that of caramel, malt and roastyness greats the palate. Yet another wonderful beer by Ska Brewery!
★
255 characters
4
/5
rDev
+4.4%
look: 4 | smell: 4 | taste: 4 | feel: 4 | overall: 4
Poured from the very nice looking new 12 oz cans. Apparently a seasonal offering now as opposed to a one-off, although I could be mistaken.
A - Pours a clear, rich amber with two fingers of frothy off-white head. Solid retention and some pretty nice lacing.
S - Hop aromas with herbal, citrus, grassy qualities. Hops are backed up by a malt sweetness with hints of caramel and a bready character.
T - Slightly sweet and toasty caramel malts up front leading into some earthy, citrus, slightly spicy hoppiness. Finish is fairly dry and leaves a somewhat piney, herbal hop aftertaste. More balanced than the smell suggested.
M - Medium bodied with pretty crisp carbonation.
D - A nice brew that gives more attention to the hops than many other pale ales. Has a tasty hop profile while also maintaining a nice mellow character. I will definitely revisit this one again.
★
873 characters

3.92
/5
rDev
+2.3%
look: 3.5 | smell: 4 | taste: 4 | feel: 3.5 | overall: 4
A: Deep, clear amber color. Poured a 2 finger light tan head with fair retention. Laced in loght patches.
S: Citrus and flavoring hopw. Bread and wet grains.
T: Big slightly sweet caramel malt. Flavoring hops; grapefruit citric hops. Sharply bitter finish balances the beer nicely.
M: Light side of medium. Medium carbonation provides good balance and slightly dry feel after resiny hops.
D: Very easy drinking. Nicely balanced with big malt character and ample hopping.
★
474 characters
3.85
/5
rDev
+0.5%
look: 3.5 | smell: 3.5 | taste: 4 | feel: 4 | overall: 4
A: Pours a nice deep rich golden amber hue with an above average off white head. No lace.
S: Lots of grainy malts with hints of caramel. Hints of fresh citrus as well.
T: Rich sweet caramel malt supported by equal amounts of grapefruit citric hops. The finish is a bit bitter and floral.
M: Medium to lighter in body with nice carbonation.
D: By far the best SKA brew I have ever tasted.
★
391 characters
3.33
/5
rDev
-13.1%
look: 3.5 | smell: 3 | taste: 3.5 | feel: 3 | overall: 3.5
22 oz bottle. Pours copper red with a frothy white head that retains well and laces the glass.
The aroma is subdued - caramel malts, some melon and tropical fruits and spices and a hint of pine.
The flavor is caramel malts and tropical fruit with a decent grassy bitterness. The mouthfeel is medium bodied with sharp carbonation.
Overall, it has good bitterness for a pale ale, but would be a pretty mediocre IPA.
★
416 characters

4.1
/5
rDev
+7%
look: 4 | smell: 4 | taste: 4 | feel: 4 | overall: 4.5
22oz bottle $5 from Total Beverage. Nice heavy orange color, transparent, bubbly, and has a foamy head. It has a nice hoppy smell, floral, pine, good. The flavor is a seriously hoppy pale ale. the smell made me think it might taste like an IPA but it is more like a hoppy pale ale. This was a good beer.
★
303 characters
4
/5
rDev
+4.4%
look: 4 | smell: 4 | taste: 4 | feel: 4 | overall: 4
Ska's Euphoria Pale Ale is a collaboration that is brewed by Ska and Ventur Snowboards and is only being sold in a few stores.
Euphoria is big on fruity hop flavor, but light on bitterness. The flavor and aroma are instead focused on wonderful tropical fruit notes such as pineapple, guava and apricot. The creamy and smooth body leaves a subtle spearmint note on the finish. I love the tropical fruits that these hops are showing and would highly recommend this Pale Ale whether you avoid hoppy beers altogether or are just looking for a Pale Ale that doesn't taste like all the others.
★
589 characters
Euphoria Pale Ale from Ska Brewing Co.
86
out of
100
based on
140
ratings.