Dismiss Notice
Get 12 monthly issues of BeerAdvocate magazine and save $5 when you select "auto-renew."

Subscribe now →
Dismiss Notice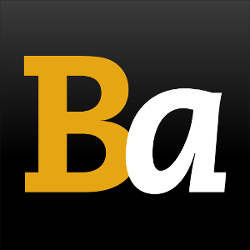 Join our email list →

And we'll send you the latest updates and offers from BeerAdvocate, because knowing is half the battle.
Reserva 1925
- Grupo Cervezas Alhambra, SL
| | |
| --- | --- |
| Educational use only; do not reuse. | |
Reviews: 39 | Hads: 130
3.46
/5
rDev
+5.5%
look: 4 | smell: 3 | taste: 3.5 | feel: 3 | overall: 4
A nice beer that is worth trying if you are in Granada.
A: A very nice golden color that is slightly darker than a standard lager and almost a dark golden color.
S: A nice hops and malts smell that lends itself to the overall beer experience.
T: A very nice strong malt flavor and a very nice bit of skunkieness that can be tasted. There is also a slight aftertaste of the higher alc content.
M: A slightly smooth feel that is a bit on the thin side. The carbonation was a bit light.
D: A very nice beer paired with with food or by itself. Perfect with tapas.
★
568 characters

3.2
/5
rDev
-2.4%
look: 3.5 | smell: 3.5 | taste: 3 | feel: 3.5 | overall: 3
Pours a deep urine colour with minimal bead but a pleasantly dense, frothy off-white head. Sinks fairly quickly but retains a moderate crown. Lacing is slippery and pretty thin, but doesn't diminish from an otherwise decent beer.
Nose is a rich lagery smell, almost pilsenery, with a buttery, biscuity malt balanced quite well by some tart, citrusy hops. Could be more complex, there's not much more than those two elements, but again, decent.
Taste is a rich, organic affair with a lot of sweet flavours dancing around the edge, hints of biscuity malt, corn and maybe a hint of diacetyl, while the middle has a decent funky twang. Hops are a little phenolic with a moderate alpha acid but certainly not overpowering. Alcohol at 6.4% is disappointingly prominent, however, with a slight burning pang of booze on the finish. It's not an immensely well-balanced beer but it's OK for what it is. Mouthfeel quite smooth apart from that intrusive alcohol at the back.
Has some good stuff here, but not the right stuff.
★
1,017 characters

3.21
/5
rDev
-2.1%
look: 4 | smell: 3 | taste: 3 | feel: 3.5 | overall: 3.5
Another one of those import beers that I only seem to have when faced with the corresponding ethnic food, in this case, tapas always seems to match well with a '1925'. The stylish 330ml green bottle, with mucho raised type, informs us ahead of time that it's made with corn. Good to know, I guess.
This beer pours a clear, medium golden amber hue, with lots and lots of puffy, foamy, and frothy bone-white head, which leaves a consistent ring of tightly webbed lace around the glass as it slowly abates.
It smells of bready, crackery pale grain, a mild corn sweetness, nutty yeast, a bit of floral honey, and somewhat skunky grassy, leafy hops. The taste is gritty, bready caramel malt, husky corn mash, more floral, earthy honey, still fairly skunky vegetal hops, and a moderately strong alcohol warming.
The carbonation is average, just a tame frizzante character throughout, the body a pretty solid medium weight for the style, and plainly smooth, the alcohol taking its standard measure of flesh here. It finishes on the sweet side, muddled malt and alcohol carrying on through the siesta, alongside some unwelcome and persistent vegetal skunkiness.
Cool bottle aside, this prime candidate for being light-struck seems to have had its ticket punched, as such. Too bad, since I remember liking this a lot more in the past, but perhaps it was really the heat of the summer day, and the long-awaited paella.
★
1,415 characters
2.56
/5
rDev
-22%
look: 4 | smell: 3 | taste: 2.5 | feel: 2 | overall: 2
33 cL bottle with best-before stamped on glass poured into pokal.
Pours a deep yellow that nears amber, producing a good-sized fluffy white head that leaves great lacing on the glass.
Grains and honey nose, bare hints of earthy hops.
Taste brings a big dose of sweet malt; sometimes honey-like, more often a candy sweetness, followed by a mild burst of bittering hops that are quickly swallowed up. Doesn't feel particularly light in the mouth. There's a stickiness to it that just doesn't fit. Not quite carbonated enough for my tastes, combined with the sweet taste, this seems almost syrupy. I was surprised to taste some warming alcohol near the finish.
The drinkability takes a hit from the syrupy quality. Can't imagine myself drinking more than one or two at a sitting. There's just nothing to balance the sweetness.
The bottle is intriguing - raised text for the ingredients and logos - but is unfortunately green, which can cause problems (though this bottle does not seem to have been lightstruck).
★
1,013 characters

3.4
/5
rDev
+3.7%
look: 3.5 | smell: 3.5 | taste: 3.5 | feel: 3.5 | overall: 3
Medium yellow color. A few shades darker than your typical urine lager color.
A vigorous pour results in a frothy white head that recedes to a mere after thought of a head. Said afterthought remains throughout the session.
Not much on the nose. A hint of malts, a whisper of hops, and some alcohol to boot.
On the taste one finds the malts that were hinted at on the nose, plus a nice warming from the alcohol.
Medium to heavy mouth feel. The feel of the beer lingers for a while.
This is probably one of the better Spanish beers available, and as the most expensive 6-pack for sale in my local supermarket (costing twice as much as a 6-pack of Heineken), it damn well better be a good beer. I will probably "splurge" on an other 6 pack of this, but I'm in no hurry to do so.
★
781 characters
3.31
/5
rDev
+0.9%
look: 3.5 | smell: 2.5 | taste: 3.5 | feel: 3 | overall: 4
Alibi Room special import. Perfumy hops, then something off, or rotten later on in. Creamy head, creamy and also grainy mouthfeel. Above average carbonation. Drinkable and my rating is good for this one. Tigglmtl insists it is skunked and so could be.
★
251 characters

3.11
/5
rDev
-5.2%
look: 4 | smell: 3 | taste: 3 | feel: 3.5 | overall: 3
Interesting sale presenation 6 beer in a plastic shrink wrap..last time it cost me $19.99...today...$13.49...
For an American Macro...interesting appearance...more of a copper/amber than the usual piss yellow/amber with a much richer, creamier head that showed much better retention. Lacing fans will be dissappointed though.
Sweet corn ( will give the brewer props as at least he has the gusto to admit it's one of the ingredients) and some floral, dare I say spicy hop.
Has the typical sweet macro corn taste, but with a lot more to bring it above the usual swill. Certainly some biscuit-like malt and some very euro lager-like hop. Even a hint of lime-like citrus in there. Slightly metallic as the aftertaste portion of the experence kicks in. As the beer warms it gets a tad on the caustic side, probably from the ramped up ABV, which probably brought it down at least 3/4 of a point IMO. Actual aftertaste was quite dry.
Certainly more full bodied than most macros it goes up against.
The three strikes I give it from totally destroying most American Macros are...almost overwelming corn sweetness as it warms, Alcoholic harshness when above occurs, and price...@ $13.49/six it's a bit on the pricey side, let's see what a $1.03 Cdn $$ vs the greenback does....if anything
★
1,284 characters
3.23
/5
rDev
-1.5%
look: 3.5 | smell: 3 | taste: 3.5 | feel: 3 | overall: 3
Appearance: rich golden color. White, frothy head with moderate size and good retention, leaving a nice lacing when it fades. Very clear.
Aroma: sweet malts.
Taste: malty first impression followed by some floral hops.
Mouthfeel: smooth sensation, fair carbonation, good alcoholic strength, and medium body.
Finish: slightly bitter and lingering aftertaste.
Overall: balanced and interesting beer. Best Spanish pale lager I've ever tasted.
★
444 characters

3.53
/5
rDev
+7.6%
look: 4 | smell: 3.5 | taste: 3.5 | feel: 3.5 | overall: 3.5
Tasted this on 9th Oct 2006, a present from Spain.
This was presented in a green unlabelled 330ml bottle with embossed writing on the glass.
Poured a very nice darkish shade of amber with a good dense white head that lasted and left lacing on the glass. Smell was very strong, bursting forth before the brew was poured. Smelled of dense "grassy" hops.
Taste was subdued hops with some other undertones (couldn't put a finger on it). Alcohol well disguised and a nice mouthfeel made this a good well crafted brew and quite drinkable.
★
536 characters
3.62
/5
rDev
+10.4%
look: 3 | smell: 3.5 | taste: 4 | feel: 3 | overall: 3.5
Poured a not-excited gold with a foamy head.
Smells of mild malt, fruit, some hop.
Mouthfeel is a touch chewy for a basic lager, a little thicker than what I'd expect from a cerveza, and in a good way.
First taste is corn, but not adjunct corn, like the real-deal maize. Some tiny hop bite, a whiff of alchohol and a very refreshing finish.
A good brew. A welcome departure from standard macros.
★
409 characters
3
/5
rDev
-8.5%
look: 3 | smell: 3 | taste: 3 | feel: 3 | overall: 3
Bottle: Poured a ginger-ale color lager with large bubble and a medium head with average retention. Very strange looking beer. Aroma of malt and crisp hops is clearly identifiable and no trace of skunk even though green bottle had to travel 3000 miles. Taste is quite refreshing with very fresh and crisp hops. Easy to distinguish from a pale lager and quite refreshing.
★
370 characters

3.38
/5
rDev
+3%
look: 3.5 | smell: 3 | taste: 3.5 | feel: 3.5 | overall: 3.5
Green 330 ml bottle with no label and bar code on cap. Closer inspection is a very attractive embossed bottle with Reserva 1925 on front and Alhambra on shoulder, back lists alcohol content, ingredients, and brewer (in spanish). Received free logoed, gold rimmed glass with purchase of 6 pack. Poured dark yellow, with bright white moderate head that left nice lace, and good carbonation. Flowery sweet aroma with added smell of hops and malt. Slightly sweet malt flavor well balanced with taste of grains. Full mouthfeel with a dry, somewhat bitter, hop finish.
Note to Self: Rated #4 Euro Strong Lager
★
604 characters
3.03
/5
rDev
-7.6%
look: 3.5 | smell: 3 | taste: 3 | feel: 3 | overall: 3
Managed to get a single of this at my local, recommended by the cashier who's opinion I trust. I like the embossed green bottle it comes in, no paper label on it whatsoever. Large frothy white head on the initial pour, with a fairly impressive head retention. Deep golden in colour with an amber tint to it, good carbonation seen through a clear body. Crisp grainy malt, almost bready, with herbal hops to round out the aroma. Sweet bready malt up front for the flavour, becoming more grainy in the middle, and finishing with a bitter, somewhat astringent hop character. A full mouthfeel for a lager, rolls over the palate and tongue, but has a bit of a caustic texture to it, making it more of a sipping beer than one to tip back and chug. More impressive than what I had been expecting, but still average all things considered.
★
829 characters

3.73
/5
rDev
+13.7%
look: 4 | smell: 3.5 | taste: 4 | feel: 3.5 | overall: 3.5
Found this in the main liquor store and they had 6 six packs that sat on a pallet near the back. Some restaurant ordered this and for some reason it ended up being sold at retail. I gave one to Malto on his trip to Vancouver and he had to add the brewery to BA. I would be interested if anyone else has had this beer.
This beer poured a nice dark gold and had a bready nose. I enjoyed the fullness of the body as I expected standard Eurolager.
The higher ABV makes this beer taste more like Singha than Becks. Cool find.
★
524 characters
Reserva 1925 from Grupo Cervezas Alhambra, SL
77
out of
100
based on
39
ratings.