Dismiss Notice
Get 12 monthly issues of BeerAdvocate magazine and save $5 when you select "auto-renew."

Subscribe now →
Dismiss Notice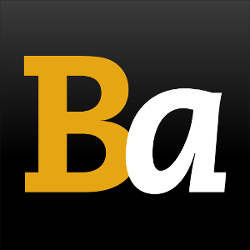 Join our email list →

And we'll send you the latest updates and offers from BeerAdvocate, because knowing is half the battle.
El Jefe Weizen Ale
- Hale's Ales Brewery & Pub
| | |
| --- | --- |
| Educational use only; do not reuse. | |
Reviews: 50 | Hads: 98

2.95
/5
rDev
-17.1%
look: 3 | smell: 3 | taste: 3 | feel: 2.5 | overall: 3
22 oz bomber purchased at Capital Market, Salem. Its a ok looking "hefe", the usual cloudy orange with a small white head. The aroma is a little on the sweet/candy grape flavoured bubble gum side, some small hints of banana Taste started off ok..though slightly medicinal..bananas, estry..but that didnt last a second and itwas replaced by a really sweet flavour and in the end takes on the appearance of a regular boring old American Wheat..or even a blonde. Mouthfeel..i did not like..to cloying and sticky. Its drinkable but really I paid $3 for this and i can get a 500ml of Paulaner at the same store for $2..I know which i prefer.
★
636 characters
2.92
/5
rDev
-18%
look: 3 | smell: 3.5 | taste: 3 | feel: 3 | overall: 2
It was surprisingly clear for a Hefeweizen. The head was fizzy and dissipated quickly. The smell was quite yeasty and a bit alcoholic--reminded me a bit of La Fin du Monde. Taste was a bit odd. Some banana came through, most clearly in the aftertaste. It was not bad, but it was not good enough for me to really enjoy drinking it; so I had to mark it down for drinkability.
★
373 characters
2.9
/5
rDev
-18.5%
look: 3 | smell: 3 | taste: 3 | feel: 4 | overall: 2
I got this in Colorado, no telling how old it might be.
Pours almost flat. very light bubbling from the bottom of the sam adam's glass. Good color, nice orange peel color. Smells sour, citrus, good impresion.
Unfortunately it's pretty much dead flat.
Nice taste, sweet, light with some gentle bitterness. I like it, except that there isn't any bubbles. Beer without bubbles is like mac & cheese without the mac. Cheese is good by itself but something important is missing.
★
478 characters
2.83
/5
rDev
-20.5%
look: 3.5 | smell: 3 | taste: 2.5 | feel: 3 | overall: 3
Lots of tart wheat aroma with subtle spiciness. (not banana/clove, more like yeast/estery.) Smells a little like dried apricots. No hops in the aroma, which is right for most wheat beers. Deep gold color and cloudy. Big head fades quickly leaving a small white head.
Tart start, in fact tart is dominant. Not off or infected, but this can happen with a good amount of wheat in the grist. Pretty nice malty finish but again, tart throughout. Very little hop flavor. Not a whole lot of spice either.
I had this at the brewery a week or so ago and was WAY more impressed than the bottle version. I'm a bit surprised that I don't really care for this beer. Will take notes at the brewery and review again. Could be an old bottle as wheat beers must be consumed fresh imo.
★
773 characters
2.8
/5
rDev
-21.3%
look: 3 | smell: 3 | taste: 3 | feel: 3 | overall: 2
A: Drab peachy copper color with some haze to it. Head is boring and quite low, just a small ring of buttermilk colored foam wraps around the glass. Whole lotta sediment at the bottom of this bottle...think I am gonna avoid most of it.
S: Spicy wheat, cloves, green bananas and copper.
T: Begins sour and grassy, a lot like how lemongrass juice would taste I suppose. Not as much banana in the taste as in the nose, but it does follow suit with the tastes being under ripe. Some minor butterscotch flavors coexist with the sour notes, but not enough to make an impact. Finishes sour and grassy.
M: Medium body with just a sting of carbonation. Probably the best part of the beer unfortunately.
D: Not really sure why I bought this beer, I know better. Guess I'm just dumb. Once in a while an American brewery will make a decent German style hefe but few and far between. This is drinkable, but barely...
★
917 characters
2.6
/5
rDev
-27%
look: 2.5 | smell: 2.5 | taste: 2.5 | feel: 2.5 | overall: 3
22 oz bomber w/ no bottled on or best before date.
Hazy golden straw, smallish head for a hefe, only two fingers high and rapidly dissipating.
Aroma is mildly banana and very light clove.
Flavor is mostly lemony with a slight spice finish.
I bought this because el jefe is my nickname, that's what I get for going for the gimmick. Probably wouldn't buy again.
★
373 characters
2.5
/5
rDev
-29.8%
look: 2.5 | smell: 2.5 | taste: 2.5 | feel: 2.5 | overall: 2.5
22oz bottle into 23oz Weizen glass. First bottle of this type for a Hefeweizen.
Pours a cloudy orange-yellow hue with an almost non-existant head. All that's there is a thin rim along the glass.
Just a touch of banana and clove, along with a bit of citrusy aromas. Very light.
A little more clove and banana in the flavor, and like the aroma, just a touch of citrus. Lighter bodied with high carbonation.
This one just wasn't impressive to me. It seemed to light, almost watered down. No horrible flavors, but just boring.
★
528 characters
2.25
/5
rDev
-36.8%
look: 2.5 | smell: 2.5 | taste: 2 | feel: 2 | overall: 2.5
Purchased from BevMo in Sacramento ("Beverages...More than we can sell"?) Not too impressive, a dissapointment from a good brewery. Hazy, but oxidized looking, leaving no lace, and indeed the foam disappeared before too long. Boring and thin, undercarbonated, with no real flavor virtues that I look for in the style. No clove or banana, but I can't take points off for that because it's not a German wheat, it's American. Under-attenuated. Sweet and sticky, not over the top but just enough to make it unappealing. I don't know if it's an old bottle or not--no date on the bottle. Two of us had trouble finishing just one bottle. The mild hops are one of the only things we enjoyed. This would not be refreshing on a hot day, so I can't say this fits the style very well. Sorry Hales, better luck next time.
★
808 characters
2.23
/5
rDev
-37.4%
look: 3.5 | smell: 3 | taste: 2 | feel: 1 | overall: 2
Serving: Poured from a 22 oz bottle into a pint glass.
Color: Dark yellow/orange with a medium haze.
Smell: Some citrus and banana.
Taste: Sour with a slight citrus. The after taste reminds of what my mouth felt like after eating Sour Straws as a kid.
★
254 characters
2.06
/5
rDev
-42.1%
look: 3 | smell: 2 | taste: 2 | feel: 2 | overall: 2
22 oz bomber poured into a weisbierglas. Big frothy white head of at least 1.5 inches fills to the top. I don't really pick up much nose, maybe some hops.
First pull tastes faintly lemony or fruity in some way. Next I start smelling bathroom cleaner and, by goodness, I think I'm drinking the 'scrubbing bubbles'.
I poured out the remaining 2/3 of the bottle. This offering from Hale's falls far short of Widmer or Pyramid for sure. It's not even on the same scale as the Bavarians.
When I studied in Seattle in the early 1990's, Hale's Pale Ale was the first micro that I really, really liked. Bummer, El Jefe tastes like the boss of the janitors!
★
652 characters
El Jefe Weizen Ale from Hale's Ales Brewery & Pub
81
out of
100
based on
50
ratings.