Dismiss Notice
Dismiss Notice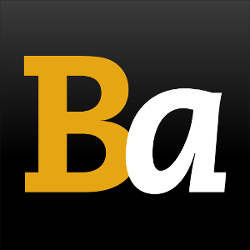 Join Our Email List →
And we'll send you the latest updates and offers from BeerAdvocate, because knowing is half the battle.
Dismiss Notice
Jet Star Imperial IPA
- No-Li Brewhouse
| | |
| --- | --- |
| Educational use only; do not reuse. | |
Reviews: 36 | Hads: 178

4.4
/5
rDev
+20.2%
look: 4.25 | smell: 4.25 | taste: 4.5 | feel: 4.25 | overall: 4.5
Bomber poured into a goblet, a gorgeous hazy pale orange with a white head leaving foamy lace. Some still murkiness to it that is a bit off-putting, surely just yeast/sediment clinging to the glass.
Smell is resinous, dank, a touch phenolic.
Taste is really bright hops, funky, minimal malt, spot on my sweet spot. A little phenolic as well, some alcoholic spice, but by in large a big clean hop bomb. Well done!
Mouthfeel is bone dry, med-minus.
Drinkability is high. Digging this, a guzzler of a hop-bomb. Northern Lights continues to deliver killer IPAs, and I'm really happy to see this double deviates form the sugary trend some of their smaller IPAs trended towards. I'll keep my eye out for this at local tap-rooms.
★
729 characters

3.58
/5
rDev
-2.2%
look: 4 | smell: 3.5 | taste: 3.5 | feel: 4 | overall: 3.5
Poured from 22oz bomber into a pint glass.
Appearance: medium orange hue with a moderate haze and a cacophony of tiny floaties and strong effervescence. Head is a thick finger of pillowy ivory foam. Quite attractive!
Smell: herbal, resiny hop aroma on top of a pretty sweet malt base. Not bad, but not really my favorite.
Taste: very bitter right off the bat. Hops are herbal, piney, resinous and earthy. Malt is sweet and relatively neutral in flavor; it's decent, but it's a bit harsh and the hop composition doesn't work great for me.
Mouthfeel: medium body with a good level of carbonation. Nicely creamy texture.
Overall: as I said, it's a decent beer but the hop flavor profile just doesn't suit my palate. If you like harsh, raspy hops, though, you may wish to give this a try.
★
791 characters

3.63
/5
rDev
-0.8%
look: 4 | smell: 3.5 | taste: 3.5 | feel: 4 | overall: 3.75
The glass held a crystal clear, solid amber bodied beer with a thick, rocky white head. A pine and spruce aroma with hints of warm malts make up the bulk of the scents. Warm bread and biscuit malt flavors immediately hit you with a good hop bitterness carrying things through the finish; the alcohol heat definitely makes itself felt at the end. The body is soft and smooth with a medium feel.
A very nice looking beer with some good taste. I thought the boozy alcohol taste overplayed its role in things; a bit biting at the end, which detracted from the taste's overall quality. Still, I wouldn't hesitate to grab another bottle.
★
632 characters
3.91
/5
rDev
+6.8%
look: 4.5 | smell: 4 | taste: 3.75 | feel: 3.75 | overall: 4
22oz into a pint
A - Pours a very clear, light golden color. Pearly white head formation, lots of lacing.
S - Citrus hopping, middle of the road strength. Little amounts of pine and resin.
T - Starts off lightly citrusy, combination of some malts and a strong american hop presence. Mid-stream gets more biter, some edgy resinous and piney notes. Overall holding on to the sweetness angle. Finishes clean with more of the citrus notes.
M - Moderate body, strong carbonation - comes off light despite its hefty body. Not much alcohol detected.
O/D - A smooth and easy drinking DIPA - could be a benefit from being on the light side of that style. Not overly filling, could be a slow sessioner.
★
699 characters
3.63
/5
rDev
-0.8%
look: 3.5 | smell: 3 | taste: 4 | feel: 4 | overall: 3.5
I'm sitting here in my new home trying desperately to think of something to say about this beer. I feel as though I want to say something spectacularly poignant about the beverage, but I am at a total loss for words. I want to say something decent because overall the beer is pretty drinkable.
From it's initially buttery mouthfeel, smooth on the draw to it's peachy tangerine citrusy undertones on the swallow, it has something that makes for an enjoyable drinking experience. The lack of carbonation as it passes my lips and engulfs my mouth is something I prefer when drinking IPAs of this style, but often fail to find. Further, the overall dryness is pleasant and not overbearing from the hops that my taste buds can discover.
That all said, it's rather mediocre in it's delivery. It is fairly un-complex and there leaves much to the imagination. There are moments where I feel like it should go somewhere, but it doesn't. As an Imperial IPA, there should be something that makes this beer break away from other, uh, normal IPAs. It brings you to a point you expect a smashing crescendo, and then it drops in a forgettable let-down.
I know exactly what this beer reminds me of. Ninny's 'Hurt'. I hate that song. It seems like Trent Rezner is building and building to this great orgasm of song, but he totally never delivers. It gets you pumped only leaving you majestically blah in the end. The song itself is fine, and I don't change the station when I hear it, but it leaves me so unfulfilled.
This beer is just like that.
★
1,534 characters
3.58
/5
rDev
-2.2%
look: 4 | smell: 3.5 | taste: 3.5 | feel: 4 | overall: 3.5
Poured from the bottle into a Dogfish Head Signature Ale glass.
A real nice simple amber orange body, with lots of visible rising carbonation. Head makes a real off tan creamy appearance and thick, three fingers deep. Holds well, looks pretty solid.
Nose is a mix of some biscuit like malt mostly, then a slight sense of bile. Faint orange tea like herbal hop rounds out the bouquet a bit also.
Palate hits with a noticeable medicinal hop like quality. Moves toward a nice orange bitter feeling, with a good lasting sweetness and mild astringent quality. Airy and dry but also a good malt thickness that coats the palate. A nice lingering mellow sweet finish actually.
Overall it's alright, somewhat big, but sort of not too memorable either unfortunately. Easily drinkable and worth a sip again if provided, you could do a lot worse.
★
839 characters

3.13
/5
rDev
-14.5%
look: 3.5 | smell: 3 | taste: 3.5 | feel: 3 | overall: 2.5
22 oz bottle, no date.
appears a slight hazy golden color, bright white head. decent head retention. all hops aroma, but not that pungent. citrusy. taste is again similar, hops dominate the weak pale malt flavor. mix of hop flavors, can't put finger on the individual flavors. medium body and medium to higher carbonation. mouthfeel is fine.
overall - needs more malt body to balance out for my tastes.
★
406 characters
3.27
/5
rDev
-10.7%
look: 3.5 | smell: 4 | taste: 3 | feel: 3 | overall: 3
My first No-Li beer and very different than what you get normally from an Imperial IPA. A musty and catty aroma like some other reviewers have mentioned.
Very malty and biscuity with some earthy and mineral hop flavors, a hint of lemon rind and even some salty tang. Doesn't have the big pine or grapefruit kick of many beers in the style.
In the end, the aroma is better than the flavor for me. It is a very smooth beer for the strength and is balanced but the ends up being less complex than the DIPA's that stand out for me.
Not a bad beer but not one I would buy again or pick off of a beer menu as a must have. Simply too many other hoppy fun things out there!
★
671 characters
3.88
/5
rDev
+6%
look: 4 | smell: 3.5 | taste: 4 | feel: 4 | overall: 4
a real oddity here, not nearly as sticky and dank as ive come to expect big ipas to be these days. it pours a clear honey color with a sudsy white head with outstanding retention. this one smells like a wicker chair, all dry and woody and musty, but in a good way, if thats possible. theres some oily hop fragrance, but similar to the born and raised ipa, it isnt in your face at all. the malt really balances the hops, and is somewhere toward the red malt family, but not quite. the finish is pretty clean in this big ipa, which is an uncommon trait making this stand out to me. lighter body for such a big beer, about medium, and the carbonation is quite vibrant, like all no-li beers ive had so far. i expect this one to get popular in the months to come because its very different to what else is out there. more approachable i think, and its new to the state of colorado. good stuff.
★
888 characters
2.17
/5
rDev
-40.7%
look: 3.5 | smell: 1.5 | taste: 2 | feel: 4 | overall: 2
22 oz bottle. Pours clear copper orange with a medium creamy white head that retains fairly well and laces the glass.
The aroma is very subdued - some grainy biscuit malt and light hops.
The flavor is sweet biscuity malt with grassy/floral metallic hops that add a lot of bitterness. The mouthfeel is medium to full bodied with smooth carbonation.
Overall, very subdued for a DIPA. I don't really care for the biscuit malts and the hops used.
★
445 characters
3.08
/5
rDev
-15.8%
look: 3.5 | smell: 3 | taste: 3 | feel: 3.5 | overall: 3
Bottled: very recently (last 14 days).
Pours amber with a few soapy white bubbles atop. Brilliant clarity. Nose carries plenty of pine, wood, catty characteristics, some mint (surprising), a bit of resin. This is a far deviation from the usual context of Mark's beers. Flavor is a bit sweet and caramel laden with a good bitterness and some tropical fruits as well (pineapple, grapefruit). Finish flavor is sweet and malty with some hints of orange juice and bitterness. Medium bodied with moderate carb and an off dry finish, making is pretty refreshing. This beer is tasty, easy to drink for ABV and something I'd consider having again - but I'd rather have Crystal Bitter, Solar Winds or IPA from the same brewery first.
★
726 characters
Jet Star Imperial IPA from No-Li Brewhouse
83
out of
100
based on
36
ratings.