Dismiss Notice
Dismiss Notice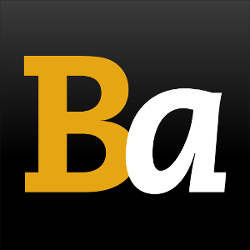 Join Our Email List →
And we'll send you the latest updates and offers from BeerAdvocate, because knowing is half the battle.
Dismiss Notice
The Red White & Brew
Reviews: 12 | Visits: 13
Reviews by kensuthe:
3.23
/5
rDev
-12%
vibe: 3.5 | quality: 3.5 | service: 3 | selection: 3
Atmosphere - Located in downtown Hammond, Louisiana, with curbside parking along both sides of the nearby streets, the store is right on the street corner and a leisurely pedestrian customer would seem more likely to be found shopping here than a driving consumer. It is more of a store than a bar, although there is a square bar right in the middle of the place that wouldn't seem like a bad place to stop for a single beverage. There are big glass windows along most of two sides of the store, although the sunlight that they let in is of questionable value to the contents of the shop. You do get something of a feel of southern Main Street USA from the surrounding neighborhood, which can be nice.
Quality - I can't speak to the quality of the various beers and spirits available in the store or the quality of the beverages in the coolers at the back of the store since we did not stay to have a drink, but I would imagine that there is not a high turnover of product in the store - at least as far as beer is concerned - based on the rather high prices.
Service - I don't know the extent of the expertise of the workers at this shop since we did not speak very much with any employees other than at check out, and we didn't have any questions to ask. The woman manning the bar and cash register was busy chatting with a local customer at the bar while we perused the shelves. I can say that it was nice to be able to give things a second and third look without being pressured into buying anything.
Selection - More than three fourths of the store is devoted to wine and liquor, but there are several well-stocked shelves as well as cooler units located in the back of the shop. There are "craft" offerings from the macros as well as some local flavor from Abita and Heiner Brau, and there were also the usual south Louisiana options from Unibroue, Samuel Smiths, Rogue, and other similar breweries. It is definitely not a bad selection for a town the size of Hammond, especially considering that beer is not the first beverage of choice for many consumers in the area.
Value - The prices for individual bottles, four packs, and six packs on the shelves were a little bit of a shock, and not in a good way. A decent amount of the selection was comparably priced with other stores in the southeast Louisiana region, but some of the prices were around 25% higher than at other stores. The confusing thing is that the price markups weren't really determined by the region of origin of the beers. Some things were just priced way higher here than at other stores in the region. I can say that the prices of many bottles in the cooler were considerably lower than the price of the same beer on the shelves, but my guess as to why that is would just be a guess.
If you're walking the streets of Hammond and want to pop into a place for a beer, then Red, White & Brew would be a nice choice. If you're driving in from somewhere else, though, you may want to keep on driving.
★
2,978 characters
More User Reviews:
4.12
/5
rDev
+12.3%
vibe: 3.75 | quality: 4.25 | service: 4 | selection: 4.25
Nice find while staying in Hammond for work. Very small bottle shop/bar. Five taps including St Bernardus Abt 12. Most of the bottles were stuff that I could find back home with a few older things that I picked up because they weren't on shelves anymore. All in all, a pretty quaint place full of beer. Stop by if your in Hammond, La
★
335 characters
4.65
/5
rDev
+26.7%
vibe: 4.5 | quality: 4.75 | service: 5 | selection: 4.25
Great atmosphere and a great place to visit, owner is willing to sit down and share a beer with you anytime. A little small so space can be an issue when it is packed and the selection can be a bit "dated." They have 4 taps so you can always have a beer and they have a chiller so you can buy something, chill it for a couple minutes then drink it inside.
★
355 characters
5
/5
rDev
+36.2%
vibe: 5 | quality: 5 | service: 5 | selection: 5
Hammond and the North Shore's premier destination for Craft Beer, Boutique Wine, Spirits and Cigars. Their beer selection is probably up to 700 plus. No Connivence Store brands here. Just quality at a "much lower than a bar price". The vibe is laid back, fun and friendly. The staff is knowledgeable and friendly. Discounts on 6 or more (10%) of anything and deeper discounts on full cases (15%). Definitely a must visit whether in Hammond, Baton Rouge or Mandeville/Covington.
★
477 characters

3.9
/5
rDev
+6.3%
Well, this place was a pleasant surprise. In fact, I kind of had good vibes with Hammond as a whole. Very friendly atmosphere. Several people seated in the bar area engaged me with conversation as soon as I entered. I was wearing my Philadelphia Eagles Reggie White throw back jersey, and everyone wanted to talk football. Anyway, back to the beer. And there was plenty of it. Selection is top notch. A ton of local and national craft, all available as singles. I was shocked to see several beers from Stoudt's brewing in my native PA. They even had a beer from Saucony Creek brewing. Import selection was very good as well. Staff was friendly, my only minor complaint might be the prices were a bit on the expensive side. Overall I would recommend checking this place out.
★
773 characters

4.32
/5
rDev
+17.7%
vibe: 4.25 | quality: 4.25 | service: 4.25 | selection: 4.5
I dropped by after a trip to Baton Rouge (and beer shopping at Callandro's Market). The new owner, Todd Delaune, has converted and restructured The Red White And Brew into a real beer and wine bar. He just celebrated his 2nd anniversary (June '14).
The beer selection is terrific; as good or better than Acquistapace's, Stein's or Callandro's. The prices are a bit higher, though. From 50 cents to $2 more for bottles I've purchased elsewhere.
The advantage to going here is the atmosphere and the people. They even have two cooling machines if you want to pull a warm one off the shelf and stick it in for 5 minutes (no charge). There are plenty of cold beers in the fridge in the back, but sometimes they run low and you just have to get a warm one for the coolers.
Todd is a wonderful host, hopping from patron to patron, making sure they have everything they need. The bartender was very courteous; he let me have 2 samples of the Gnarly Barley selections.
RR&B has about 6 beers on tap and can do growler fills if you want to take some home.
Everyone is very friendly. The vibe is terrific. People seem to flock here. Todd has built up a real following.
You may pay a bit more, but there's plenty of great beers to enjoy here. They also have monthly wine tastings and free food from time to time.
The Red White and Brew is a fun beer and wine destination in the heart of downtown Hammond, Louisiana.
★
1,413 characters
3.68
/5
rDev
+0.3%
vibe: 3 | quality: 2.75 | service: 4.5 | selection: 4.25

2.91
/5
rDev
-20.7%
vibe: 2.5 | quality: 2.5 | service: 3 | selection: 3.5
While in Hammond, opted to stop by here.
Normal store atmosphere, though there was a bar in the middle.
Never was helped, but I rarely need it so, meh.
Selection was decent. There were a couple things that were new to me, but for the most past it was much of the same. They cared a fair amount for the size of the place.
Overall, not a place I care to go back to unless I'm just in the neighborhood. I like the bar concept, and if prices are that of singles, which are high by normal singles pricing, by bar pricing, they are completely reasonable and that would make a nice place to go.
★
594 characters
3.33
/5
rDev
-9.3%
vibe: 3 | quality: 4 | service: 2 | selection: 4
I stopped by this place after visiting family in the Hammond area, and at first I was very impressed with the selection of beer that they had here. This was the first place that had a majority of beer, although some wine and liquor was present. The service was none existant, the person on call was too busy talking to her friend at the bar, and I actually had to get her attention to checkout after waiting five minutes by the counter. However, the biggest axe on this place is the prices. If they had something that I didn't see and Martins or Steins, I would buy it just to taste, but otherwise it isn't enough to get a big run of beer.
★
639 characters
3.39
/5
rDev
-7.6%
vibe: 3.5 | quality: 4 | service: 3 | selection: 3
Drove down to Hammond from Baton Rouge on a weekend beer run. A corner store in downtown Hammond, with parking on the street available. More a wine store than beer store, with a beer cooler and several beer shelves located in the back. Well organized on the shelves and in the cooler, and everything in stock was fresh. Beer selection was pretty common for what you can get in Louisiana, and was nothing to get too excited about. You are able to make your own six packs, which is not available at most places in Louisiana. They have a square bar for wine tasting in the middle of the store. If you wanna buy a beer and read the paper, or just talk to the employees you can sit at the bar and drink. They provide the glassware for you. Major problem is all the beers are way overpriced. My mouth hit the floor when I saw some of the prices. Good for a stop in if you're desperate, but there are better options in the southeast Louisiana area.
★
941 characters

2.41
/5
rDev
-34.3%
vibe: 2 | quality: 2 | service: 3 | selection: 2.5
12/21/08(revised) I went here again on Friday, 12/19/08 after also going to Acquistapaces in Covington. This place is extremely OVERPRICED (some are just outrageous),and you will be much happier going to Acquistapaces in Covington, Martins Wine Cellar or Steins Deli in Metairie. Also the selection is not that good either. Having a drink at the bar in the center of the store has a gift shop like atmosphere to it.
Pretty good selection of beers, and wine. This is especially true if you are from Mississippi where they limit beer to 6% ABV. English and Belgian Ales, German lagers, hefeweizens, and American craft brews. Most of the merchandise is room temperature on shelves, but they also have a cooler in the back to keep some cold and a bar in the middle where you can drink some on the premises if you choose. The staff seems pretty knowledgeable and they were friendly and helpful as well. This place is like a desert oasis if you are from Mississippi.
★
961 characters
3.71
/5
rDev
+1.1%
vibe: 3 | quality: 3.5 | service: 4 | selection: 4
This is a beer/liquor store that has a friendly staff and a large beer selection for the area. There were several Belgians, English and Irish beers as well as other internationals and microbrews. The ladies who worked there wanted to be helpful, but didn't have much knowledge of beer (they might have of wine though). Even without first hand knowledge, they were eager to try and help with questions.
You can drink in this shop but it feels more like having a pint in a gift shop than a pub or bar.
The value was average and there was no food I am aware of. I'd recommend this place for the fact that they try to be service oriented.
★
640 characters
3.34
/5
rDev
-9%
vibe: 3.5 | quality: 3 | service: 3.5 | selection: 3.5
I'm at grad school in hammond, and after checking the local grocery stores i could see getting good beer in hammond would be a problem (though albertson's is ok). But I found this place....
It is a store, so the atmosphere is not really there. It feels like a store. But it does have a large bar seating if you feel inclined to pop a top there. Plus they refrigerate a good percentage of there beers (singles only) so you can drink them there. Workers there have been quite friendly, though not all of them are all that knowledgable on the subjet (but some are)
The quality i felt was good considering the selection. There wasnt a whole lot to choose from, but the choices were nice. quite a few beers that i cant get in baton rouge or new orleans.
the selection was around average i think, but lately they have been getting newer beers i havent seen anywhere else, which is real nice. it looked to be about 75-100 beers to choose from; certainly enough to choose some great beers.r. Not that good of a selection of belgians either, but certainly enough to like for a visit or two. One thing they do and i doubt will change is that one aisle of beer is facing directly at a large window i'm sure gets some sun in the morning. Not good
they dont serve food here. all they have is wine, spirits and beer. (maybe coffee too, i dont remember)
the pricing i thought was a little high, and not always correct. I saw one beer that cost i think $1.25, but the 6pack was $8.00---more expensive if i bought it in bulk. but im sure they wuold have changed it if i asked.
Overall, this place is the only place to have a nice selection of good beer. But i very seldom come here because of the prices. They range from a bit pricey to outrageous. If you are in Hammond, check it out, but certainly do not seek this place out.
★
1,816 characters
The Red White & Brew in Hammond, LA
86
out of
100
based on
12
ratings.