Dismiss Notice
Dismiss Notice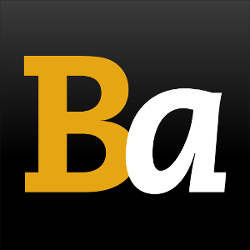 Join Our Email List →
And we'll send you the latest updates and offers from BeerAdvocate, because knowing is half the battle.
Dismiss Notice
Mad Mex - South Hills
Reviews: 7 | Visits: 14
Reviews by WVbeergeek:

4.25
/5
rDev
+2.4%
vibe: 4.5 | quality: 4.5 | service: 4 | selection: 4 | food: 4.5
We brought the whole family after spending the day at the Children's Museum, had the whole outside patio deck that was enclosed for just my wife and two kids. They had free reign which pleased them and we had nice warm fall weather to have a couple beers and relax in. Been to most Mad Mex locations my regular would be the Robinson location, this was our first time at the South Hills location. Nice bar setup with tables and surrounding it, multiple draft set ups with handles from Southern Tier Harvest/IPA for 5 dollar 22 ounce pours, Helltown Brewing IPA, Hofbrau/ Paulaner Ofest, Green Flash WCIPA, and much more like others have mentioned their website does update the draft list quite often. Food wise I went for the mahi mahi fish tacos and my wife had the shrimp and steak faujitas. Food is standardly above average for Mexican American and better quality than most Mexican restaurants out there. I also had a birthday gift certificate for a free entree' and free burrito. Took a hatch chili chicken burrito to go so I could have one for lunch today, we'll see how that goes. Service was great any issues my wife had with how well she wanted her steak was corrected and the kids shared a big burrito and were happy running around.
★
1,240 characters
More User Reviews:

4.35
/5
rDev
+4.8%
vibe: 4 | quality: 4.5 | service: 4 | selection: 4.5 | food: 4.75

3.78
/5
rDev
-8.9%
vibe: 3.75 | quality: 4 | service: 3.5 | selection: 4 | food: 3.25






4.16
/5
rDev
+0.2%
vibe: 4 | quality: 4.5 | service: 4 | selection: 4
All the Mad Mex places in Pgh offer a really nice happy hour both on food and on brews. Although this is not your authetic Mexican food place, it fits the bill.
Similar to some of the other Mad Mex's in the area, there is a focus on Pale Ales and IPA's. On tap this time was some Sculpin, Nebraska IPA ($$$), Victory Hop Devil, Troegs Pale Ale, Great Lakes Burning River along with a small amount of macros.
Quality: Never had a problem with the taps at this or any other location. The bottles of brews are usually in good condition and the IPA's are fresh.
Service: The service is usually decent. The bar can get quite busy, so you may not always get what you want immediately, but it is not because of a lack of effort. The bartenders are pretty knowledgable about the brews.
Selection: The focus is on your hoppy brews, but they do have some Stouts and Porters as well. Nothing is going blow your mind, but it is certainly more than adequate.
Overall: This is a good choice for a happy hour spot. Decent food (not tried at this location, but have had at others) with nice happy hour prices. Overall I think the prices are just right, but they have some brews, like the Nebraska IPA that are priced ridiculously high, which I am sure is a result of the prices from the distributor. Definitely hit this place up for some good brews and apps.
★
1,350 characters

4.55
/5
rDev
+9.6%
vibe: 4.5 | quality: 4.5 | service: 4 | selection: 5 | food: 5
I have not been into craft beer that long, in fact this past summer I just discovered craft beer while living in philadelphia. I am from the south hills of pittsburgh. I know many bars around the area. A lot of them do not have craft beer or carry a nice selection. When I had a chance to return to the burgh,i went to mad mex with my friend. He goes theres a lot, I go there whenever I can. Upon returning I noticed they had a very nice selction of craft beer both on tap and in bottles. I was very excited to find this out. They also have a nice rotating tap selection.
The food is also very good. The bar and restuarant are nicely decrotated and the atmosphere is kind of a younger crowd mixed with older. It is a great place to catch a hockey game or football game. The food is a mix between mexican with a touch of american. I would highly recommend going here for the food and craft beer. I know when I come back to town I will be frequenting this place a lot.
★
968 characters
4.4
/5
rDev
+6%
vibe: 4 | quality: 4.5 | service: 4.5 | selection: 4.5 | food: 4
I liked Mad Mex. They had a really good selection of beer especially for a mexican restaurant. I live in the Philadelphia area not too far from Victory Brewing. I was able to find Victory Summer Love on tap at Mad Mex. We can't even find it around us. I was also able to try some East End Brewing beer. I had the nut brown ale. Good beer. I'm glad I finally got to try some East End beer. The food here was good. Huge burritos. Come hungry. Not the absolute best burrito I've had but very good. It was a little too spicey for me. I would definitely return to Mad Mex.
★
567 characters

4.38
/5
rDev
+5.5%
vibe: 4.5 | quality: 4.5 | service: 4.5 | selection: 4 | food: 4.5
ah Mad Mex...many of my Friday afternoons and evenings in college were spent here drinking as many giant and debilitating margaritas as i could afford.
Only started going to this location a year or so ago (the closest to my house) and always leave pleased. Usually its for the food (I love fake Americanized "Mexican" food, and this is about as good as it comes. Every once in awhile though we will go late on a weekend night for some appetizers or chips/salsa and a few beers.
The beer selection is quite good, though not mind blowing. Always quite the assortment of IPA's and DIPA's which match up with the spicy food nicely. They keep their website fairly updated with what's on tap which is a huge plus. Very few macros are available (almost all in bottles) and a fair amount of unique styles are represented.
Saturday ngihts are my favorite time to go as we always manage to find a seat at the bar, and service has always been good but also stellar the past couple visits. Stopped there this past weekend for a late night burrito, paired with a Founders Double Trouble, Sculpin (12oz pour was $7.50 though) and a Victory Storm King, while my girlfriend has an East End Snow Melt and a GLBC Conway Ale.
The place itself is always clean, a bit on the darker side, and decorated in that cheesy Americanized Tex-Mex way, which fits.
Reading through several beerfly reviews on this location and others I think I will have to venture out to Robinson next time to see if it is infact a bit better (and worth the extra 10 minute drive).
Only complaints I think are the somewhat high draft prices (see, Sculpin) and the fact I have to drive 15 minutes to get there. Other than that, a great change of pace outside of my usual hangouts.
★
1,740 characters

3.86
/5
rDev
-7%
vibe: 4 | quality: 4 | service: 4.5 | selection: 3
This one was located in the extreme South West end of the Scott Towne Center and for us bus peoples, the 36C or 38C will get you close, but you may have a hike. Also, thanks to their location at the end of the building, they had a wood deck out back, but on my visit, it was flurrying and it was cold in them thar hills.
Upon arrival, I transited the short vestibule and arrived at the (unmanned) m.d.s. with the angular, brick-red marble topped bar to the left. A long series of windows fronted the bar side with shelves and seats all along the windows and booths lined the left wall. Here, it was green bulbs in the Mason jars, and much brighter lighting at the bar, but otherwise, it was their signature distressed wood and corrugated aluminum décor. On the right side was the restaurant area which was both long and wide, in order to accommodate booth seating on either side plus plenty of blocky wood tables and chairs in the middle. The lavs were all of the way aft on the left side.
Beer: Sadly for all of their space, only twelve (12) taps! Crap. I really dug the Breckenridge Agave Wheat, plus they had Bell's Two Hearted, which always shuts up my Hop Monkey. A fairly standard BT list, but I swear by draught.
Men: Like honey-honeys wearing pigtails? Hightail it over here!
Mom test: Non-smoking; big, generous portions; friendly lighting; clean restrooms. Oh, yeah!
I was recognized by the sole blonde as having been in Robinson last night. Ho ho.
★
1,466 characters
3.94
/5
rDev
-5.1%
vibe: 3.5 | quality: 4 | service: 4 | selection: 4
Mad Mex South Hills, while it does not have quite the beer selection of many of the other locations, is still a decent place to go and have a quick beer.
Located in a strip mall, this location is decorated just like the other locations, with a heavy Cinco de Mayo feel all year round. The bar is one the left with about ten stools, with tables all around the bar. The service is good and they are beer conscious (serving high ABV beers in smaller glasses).
The tap selection at this location is not as good as the others but still decent. Five of the ten taps are craft, with beers like Arrogant Bastard a staple. The bottle selection is almost identical to the other location with a good variety of American micros and common imports. This list includes beers like Anchor, Sierra Nevada, Victory, Penn, Stone, Rogue, and ImBev's trio of Belgians.
I would recommend any of the Mad Mex locations since they all have pretty good beers selection; however I still prefer the Robinson location to this location. The food is probably similar to the Robison food, which is good. Beers are also half off during happy hour.
VALUE Cost of Pint of Mirco = $4.50
★
1,163 characters
Mad Mex - South Hills in Pittsburgh, PA
-
out of
100
based on
7
ratings.