Dismiss Notice
Dismiss Notice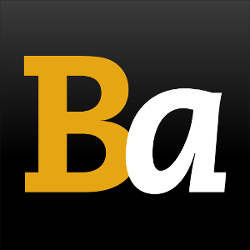 Join Our Email List →
And we'll send you the latest updates and offers from BeerAdvocate, because knowing is half the battle.
Dismiss Notice
Vinyl
- Magic Hat Brewing Company

Educational use only; do not reuse.

Brewed by:
Magic Hat Brewing Company
Vermont, United States

Style | ABV
American Amber / Red Lager | 5.10% ABV

Availability: Spring

Notes & Commercial Description:
Beer added by: BeerAdvocate on 12-04-2009

Vinyl sails in on her shining wings as the spinning sun returns. She is the season-shifter, bursting from her cocoon to sing the ancient song of vernal yearning and to summon spring's sweet green return... Her metamorphosis becomes our own. Her thirsts are shared by all. Drink in her mysterious elixir as the revolution blooms again...

24 IBU
Reviews: 265 | Hads: 615
3.53
/5
rDev
+2.3%
look: 4 | smell: 3.5 | taste: 3.5 | feel: 3.5 | overall: 3.5
A – Amber: good head, nice body, scantily lacy. Wait, I'm supposed to be describing a beer...
S – It smells surprisingly like a macro-adjunct, though cleaner and better. And with real hops.
T – It tastes good, but again, a bit like a macro/adjunct. It is actually quite tasty, I am just not used to tasting much quality in this style. The hop finish is good, the Ringwood yeast gives it a pleasant sweetness; overall this is a solid effort, if not my favorite style.
M – Refreshing.
D – I like it for afternoon drinking.
'Vienna Lager' is a strange category, especially because the denizens of the style are primarily not Viennese.
Update:
This is no longer classified as a Vienna Lager. Hmmm...
★
719 characters
3.5
/5
rDev
+1.4%
look: 3.5 | smell: 3.5 | taste: 3.5 | feel: 3.5 | overall: 3.5
Amber honey colored with a beige frothy high head that settles down to a fine cap. Aroma of biscuit and doughey malt, some grassy notes, a faint hint of hops.
Flavor matches the aroma, doughey malt upfront, notes of caramel and toffee. Hints of cinnamon and butter. Mild bitterness, no hop flavors. Fermented with a lager yeast rather than the signature ringwood yeast, but there is a butter flavor in play here. Good interpretation of the style, but the buttery note detracts a bit for me. Tasty beer, could have another.
★
523 characters
3.85
/5
rDev
+11.6%
look: 3.5 | smell: 3.5 | taste: 4 | feel: 4 | overall: 4
Poured from a 12 oz. bottle into a Pilsner Urquell pilsner glass.
Appearance: Pours a translucent tawny brown color. Has a thin, fizzy head that dissipates quickly and leaves spotty lacing.
Smell: Malty-smelling with a crisp hoppy aroma. Has a slight citrusy smell as well.
Taste: Has a crisp, hoppy taste up front that finishes sweet and malty. Leaves a refreshing aftertaste that lingers for a while.
Mouthfeel: Medium-bodied with a nice carbonation bite that lingers in the aftertaste.
Drinkability: A decent beer and a nice spring seasonal. I know it's early to be having a spring seasonal but this one is very refreshing. I'll be looking forward to trying it again in its proper season.
★
696 characters

3.88
/5
rDev
+12.5%
look: 4 | smell: 3.5 | taste: 4 | feel: 4 | overall: 4
On-tap 1/27/2010 at Doherty's East Ave Irish Pub in Pawtucket, RI, served in a US tumbler pint glass.
A: The beer is a light coppery brown color, with a short off-white head that fades slowly and leaves a thick lace on the glass.
S: The aroma is of caramelized malts, lager yeast, some hops and some citrus.
T: The taste starts out a little sweet with flavors of caramel & citrus. Then some lager yeast breadiness and a hearty malt character come in. There's a decent hops presence that brings a good balance. The after-taste is slightly sweet.
M: Smooth and crisp, medium body, medium carbonation, finish is clean.
D: Tasty, goes down easily, not too filling, mild kick, decent representation of style, this is a solid sessionable beer with some flavor and substance making it worth drinking for a while.
★
810 characters
3.88
/5
rDev
+12.5%
look: 4 | smell: 3.5 | taste: 4 | feel: 4 | overall: 4
Magic Hat- Vinyl
A- Amber brown, clear with a decent frothy head. Small lacing and good bubbly carbonation.
S- Buttery malt. Caramel, shortbread, cap'n crunch cereal.
T- Thick caramel, butter, and shortbread malt, sweet cereal grain and hints of brown sugar and molasses. Earthy dry hop finsh.
M- Very buttery smooth and slick. Thick malty body with a sweet and dry grassy/ malty finish.
Overall- Buttery, smooth, and clean. Nice dry hoppiness in the end. A good MH offering.
★
477 characters

4
/5
rDev
+15.9%
look: 4 | smell: 4 | taste: 4 | feel: 4 | overall: 4
Appears a deep amber hue almost light brownish color with a nice off white head. The head forms even lacing all down the sides of my glass as it dwindles. Aroma has a nice dark roasted nutty character going on with a low roaring herbal hop note. A clean nutty roasted brown ale like scent that actually works quite well for an Amber or Vienna style lager. Flavor is nice straight forward no surprises easy drinking lager, a slightly more roastier malt presence than expected by the color. Roasted nuts, caramel, and cereal grains fulfill my flavor profile on the palate, the low end Northern Brewer hops work just in balancing but no much in flavor a quaint herbal finish. Mouthfeel is light to medium bodied overall moderate easy going carbonation works just the way it should. Drinkability is dead on classic for the sytle a beer that I really enjoyed imbibing and quite the nice change of pace from the typical seasonal or special release from Magic Hat.
★
957 characters
3.88
/5
rDev
+12.5%
look: 4 | smell: 3.5 | taste: 4 | feel: 4 | overall: 4
I was thinking recently that there need to be more Vienna style Lagers out there on the marketplace. Very cool artwork of an upside down butterfly, or pixie looking thing. Pour reveals a robust looking red ale, with a big crusty white head. Some rye bread is present in the nose, along with some caramel like sweetness, and a great malt overtone. Taste has some nice floral hops, bread like malt, and a touch of earth. Mouthfeel is medium bodied, and really well balanced in the way the malt and hops play off of one another. Drinkability also receives high marks from me, as it makes for a well executed session beer. Great stuff here from Magic Hat. I would have thought this was an ale if I did not know any better. Although it may be a tad bit soon to be releasing your Spring seasonal when it is only January, I cannot complain too much, as it was a nice beer to have after a long day of work. Cheers to Magic Hat for nailing this style, and please keep it around for a while.
★
981 characters
3.75
/5
rDev
+8.7%
look: 3.5 | smell: 3.5 | taste: 4 | feel: 4 | overall: 3.5
Spring seasonals already? In January? Okay then. Into the Sam Adams Uberglass you go...
A - Copper with quickly vaporizing head that left what little of itself was left on the sides of the glass. Interesting.
S - Not too much here. Some roasted malt and caramel smells.
T - Sharp citrus hop notes that quickly disappear into a sweet caramel flavor. Good thing there's 12 oz in the bottle since it all comes and goes pretty quick.
M/D - Leaves a thin coating of flavor behind. As with many MH beers, I feel a bit gassy on these (TMI, I know) but the carbonation is about what you'd expect. It's an interesting flavor with above average drinkability (though not as good as Mother Lager was)
I liked HiPA, but I guess now that they're doing lucky cat, they don't need a seasonal IPA to go with it. So be it... this is one of the better seasonals that MH puts out.
★
865 characters

4.08
/5
rDev
+18.3%
look: 4 | smell: 3.5 | taste: 4 | feel: 4 | overall: 5
Pours a slightly murky dull copper color with a medium sized head. Nice lacing on the surface. Smell is sweet malt. Bready. Grassy hops. Nice bready malty flavor. Herbal hop flavor and slight lingering bitterness. Really balanced and smooth. Medium bodied. Extremely drinkable. This one reminds me somewhat of Yuengling (which I like and is my standby beer of choice) but better. Definitely a nice new Spring seasonal and one of my favorites from Magic Hat.
★
457 characters

3.48
/5
rDev
+0.9%
look: 4 | smell: 3.5 | taste: 3.5 | feel: 3 | overall: 3.5
The beer pours an amber/red color with a thick frothy off-white head that slowly fades to lacing. The aroma is decent. It has a nice roasted, caramel scent along with a dry fruitiness. The taste is decent as well. It has a moderately bitter hop character along with an overly sweet caramel malt flavor. It goes down smooth with some light roasted notes. The mouthfeel is average. It is a medium/full bodied beer with adequate carbonation. This is a nice attempt at an amber lager, except that it's too sweet for the style. A little less caramel malt and this beer is right in the front row.
★
590 characters

3.76
/5
rDev
+9%
look: 4 | smell: 3 | taste: 4 | feel: 4 | overall: 4
I just took the Christmas tree down last week and the Spring Seasonals are out?? This beer pours Cooper with a fluffy head. Not decent retention,and very nice laceing. Aroma of bready malts and and roasted grains.Body is light with some carbonation. Taste is a good mix of roasted carmel malts and bready yeasts. Sweet finish. Light, but yet full flavored. Nice.
★
362 characters
4.4
/5
rDev
+27.5%
look: 4 | smell: 4 | taste: 4.5 | feel: 4 | overall: 5
Vinyl poured well with a nice head of foam. Vinyl's appearance is just short of amber. The aroma is bready and toasty and mixes very well with a subtle spicy hop aroma, perhaps noble? The taste is all malt, Layers of malt with a great balance. I find this beer to be easy drink-in. Vinyl will be playing every night while the season lasts. Nice job Magic Hat.
★
359 characters

3.48
/5
rDev
+0.9%
look: 4 | smell: 3.5 | taste: 3.5 | feel: 3 | overall: 3.5
So, this is the beer that bumped off HiPA as a spring seasonal? Vinyl? Seriously? Who thought that'd be a good name for a beer?
Pours a mild amber color with a one-finger head into my glass. Not a bad hue. Looks drinkable.
Taste is a bit sweet and smokey with a slight caramel taste to it. Reminds me a bit of their rice lager (texture).
Mouthfeel is full of lingering sweet and smokiness. Rather dull but where it should be.
Underwhelming. I'd rather have HiPA but if you like your beers to be middle-of-the-road, this Vinyl's for you.
★
541 characters

3.85
/5
rDev
+11.6%
look: 3.5 | smell: 3.5 | taste: 4 | feel: 4 | overall: 4
This is a rather dark lager, it's a raw honey color with dark amber hues and a 1" high tan colored head, dissipates pretty fast but leaves plenty of nice foam kicking around at all times. This stuff is pretty fresh, and it looks that way.
The aroma has a a big flax seeds and sunflower seed aroma in the malt along with some pretty roastie grains, darker wheat malt and veggie garden greens.
This is a crispy, medium bodied lager with some very strong roastie malts. There is a flax seed flavor along with the dark wheat malts that give this lager a very unique but strange effect. Earthy, bitter hops provide a pretty good balance. I'm feeling the seedy flavor might be a bit too much overall in the the flavor spectrum but it unique. The finish is earthy, herbal and slightly sour from the lager yeast which is a classic effect.
Well, i love the lable, I usually really like how MH presents it's brews and this one is no different. i love vinyl records, I'm a collector and avid listener to old vinyl, especially old jazz records, mostly from the 50's.
A nice ode to an old-school past time and a nice ode and thought) for spring time.
★
1,145 characters
4.05
/5
rDev
+17.4%
look: 4.5 | smell: 4.5 | taste: 4 | feel: 3 | overall: 4
Well, the in-laws brought back a growler of this fine spring release and I quickly poured myself a tasting boot's worth. Being from the Adirondacks I quickly likened this to Adirondack Brewery's Bear Naked Ale, yet a lager version, and a bit more wheat-filled.
By itself, the beer sits with a medium ruby color with a bit of carbonation- no real head retention (possibly due to the growler). The smell is quite caramel-like and there is obvious wheat notes that are almost overwhelming for my palate. The mouth-feel is nice, but nothing special (not flat, not too bubbly). Drinkability is one of those clutch factors for Magic Hat. It goes down with ease, but this high-wheat billing makes me recognize my own funky breath after a while (reminiscent of #9- which is still a great beer).
In short, its a dandy brew- we all enjoyed it and thought it was pretty cool to have something that is only currently available in growlers from the brewery (spring seasonal), drink up!
★
975 characters
Vinyl from Magic Hat Brewing Company
79
out of
100
based on
265
ratings.