Dismiss Notice
Dismiss Notice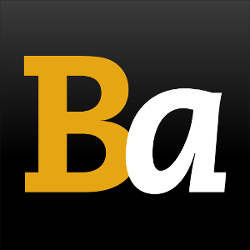 Join Our Email List →
And we'll send you the latest updates and offers from BeerAdvocate, because knowing is half the battle.
Dismiss Notice
Schmucker Rosébock
- Privat Brauerei Schmucker Ober-Mossau KG
| | |
| --- | --- |
| Educational use only; do not reuse. | |
Reviews: 10 | Hads: 24

4.36
/5
rDev
+13.5%
look: 4 | smell: 4.25 | taste: 4.5 | feel: 4.5 | overall: 4.25
It's not really rosé, per se, more amber and orange with a fine brownish head on top.
The nose is lots of malts, Pils and Münchner malts, basically like a Märzen should smell. It's also got a full-bodied, very nice chewy mouthfeel.
The flavor is slightly bitter up front, sweet and caramel malts and a tangy alcohol feeling on the tongue. The middle gives me more malts, more Märzen-like qualities and a little more tangy brandy-like alcohol flavor. The end and aftertaste is pure malts, caramels, a little bitterness and a slight burning alcohol flavor.
It basically tastes like a Märzen/brandy mix. On the Schmucker webpage they call it "full-bodied, vinous, sweet, soft, mildly bitter." That vinous quality comes through like a barely wine would, and at 8%, it's near that territory in alcohol. Not bad… wow? Not quite, but very good I'll buy this beer again. It's very very good and relatively cheap at about 1€ per 0.5L bottle. Maybe a solid 4.3 rating.
★
967 characters
3.92
/5
rDev
+2.1%
look: 3.5 | smell: 4 | taste: 4 | feel: 3.5 | overall: 4
Bottle purchased at Maruhn in Darmstadt, Hessen (Germany)
I hadn't ever had a Rosébock before, so I was particularly intrigued. I don't know that it's a terribly popular German style as I haven't seen it anywhere else, and a quick Google search only shows this beer.
Pours a dark red, almost like a wine, with a nice head gracing the top. Though they don't use any actual fruit, there is a definite strawberry aroma and flavor that is very nicely done. It is sweet (like a strawberry candy), but in no way sugary or syrupy. The sweetness is balanced nicely with mildly roasted malts and a slight hop bitterness.
This is a well made beer with a very distinctive character. It really stands out as an unusual and well-made beer. I would highly recommend trying a glass.
★
771 characters

3.06
/5
rDev
-20.3%
look: 4 | smell: 3 | taste: 3 | feel: 3 | overall: 3
A shade darker than a rosè wine. Beuatiful head, compact, three fingers.
In the smell a strong malt, but it is not too sweet, thanks to a good balancing hop. Mou, caramel.
Malty in the mouth too, with red fruity notes (wild strawberry), but again well balanced by the hop.
Strong, but not too much for the alcohol.
Malty aftertaste, again balanced by the hop. A bit of warming alcohol in the end.
Strange and peculiar, but pleasant.
★
433 characters
2.98
/5
rDev
-22.4%
look: 3.5 | smell: 3 | taste: 3 | feel: 2.5 | overall: 3
Light amber colour with a big fluffy white head and almost no visible carbonation. Lots of fruit on the nose, mostly apples. Grainy flavours, with a slightly bitter maltiness, and lots of fruity spiciness. Medium body and a rough texture. A bit of a weird beer, strange flavours but interesting.
★
295 characters
4.62
/5
rDev
+20.3%
look: 4 | smell: 4.5 | taste: 5 | feel: 4 | overall: 4.5
I buy this beer regularly at my local German beverage store in half liter bottles. It's one of my favorite beers since I moved to Germany.
It pours a pale reddish-brown into my .5 liter glass, with a nice 1" head. When cold the flavor has a slight metalic/alcohol taste, but as it warms up the wonderful malt flavor comes out. This is a must-have beer for malt lovers, and it tasted great with Chinese food as a bonus. (I should probably let it warm up for 20-30 minutes, but who has time.)
Available at most German beverage stores in the Frankfurt area.
Prost!
★
565 characters

4.07
/5
rDev
+6%
look: 3.5 | smell: 4 | taste: 4.5 | feel: 4 | overall: 3.5
I got this in the typical mehrwegflasche the Germans use.
Rose Bock gives off a slight chocolaty and rich matly aroma. I also detect hints of caramel too. There seems to also be a doughy sweet bread character here as well.
Produces a good amount of head, but seems to dissipate very quickly into fine non sticky lacing. The body has a reddish amber color and is medium bodied.
The taste is exquisite in the beginning. This tastes quite a bit like a Belgium Dark or something of that nature. The taste starts off sweet like biting into a sweet type of bread, but finishes kind of stony and bitter.
This has a very warm feel to it. I'm drinking this in my un air-conditioned house right now, and is not as refreshing as a lager, but not too bad.
★
757 characters
3.63
/5
rDev
-5.5%
look: 4 | smell: 3.5 | taste: 3.5 | feel: 3.5 | overall: 4
50 cl. bottle. It pours an amber colour, with a rich creamy head that lasts a good while. Aroma is malty, with caramel and fruits, prunes.
Some brandy flavor but there's a metalic tone that I don't like much.
Taste is fruity, sweet, cherries and caramel.
★
256 characters

4.08
/5
rDev
+6.3%
look: 4.5 | smell: 4 | taste: 4 | feel: 4.5 | overall: 4
Where are u gonna find a good German Helles Bock for $3.99 a six pack?Well I found it today at Consumer Beverage in Orchard Park,NY to me it doesnt get much better than that,poured a deep honey gold with a nice tight one finger head that is still sitting on top a good two minutes after pouring.Sweet buttery caramel and toasted malt with an iron/mineral tinge very appetizing,big iron-like flavors with a underlying honey and buttery caramel sweetness that lasts thru the finish.Great smooth full mouthfeel glides down effortlesly.Back to the price of this gem where can you come close to getting a great beer this cheap who knows.The doppelbock and lager were also $3.99 I will be jumpin on that to be sure as well.
★
717 characters

3.63
/5
rDev
-5.5%
look: 4 | smell: 3.5 | taste: 3.5 | feel: 3.5 | overall: 4
Obtained in a Schmucker variety pack at Consumer's Beverage; this was labeled "red bock" in English, but based on ABV and the German website, it's one and the same.
Clear, orange-red coloration with a sticky off-white head.
Strong but indistinct malt aroma, hints of baker's chocolate.
Taste: toasty malt predominates, with a slightly bitter, metallic note that has become a theme in Schmucker beers. Other than that, it resembles a bock brewed with oktoberfest malts. A bit chewy, the faintest hint of prunes, drier than I expected. Alcohol is well-hidden.
I like this odd style, but it would be better without the "thousands of pennies were in the fermenter" metallic note.
★
689 characters
4.15
/5
rDev
+8.1%
look: 4 | smell: 4 | taste: 4.5 | feel: 4.5 | overall: 3.5
BB 01-03-06. White head and orange beercolor but far from rosee. Totaly clear and this color makes presentation good. Nose is matly alcoholic, some rose smell and overal parfumed with fruity essences probably from both yeast and hops and this all in an alcoholic sea. Taste is nice and very in balance: sweetmalty, alcoholic and plesantly bittered with citrussy note. Good beer that feels just great floating down my throad but gone in 15 min so IMO too drinkable for an 8% ABV beer.
★
483 characters
Schmucker Rosébock from Privat Brauerei Schmucker Ober-Mossau KG
85
out of
100
based on
10
ratings.