Dismiss Notice
Dismiss Notice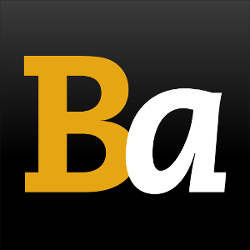 Join Our Email List →
And we'll send you the latest updates and offers from BeerAdvocate, because knowing is half the battle.
Dismiss Notice
Short's Sustenance Black Bier
- Short's Brewing Company
| | |
| --- | --- |
| Educational use only; do not reuse. | |
Reviews: 83 | Hads: 165

3.4
/5
rDev
-9.8%
look: 4.25 | smell: 3 | taste: 3.5 | feel: 3.25 | overall: 3.5
A dark black beer with a thin beige head. Smell is of malt, corn, chocolate, and earthy hops. Taste is thin but crisp mouth feel with chocolate and malt notes. Bit of a sour back end with dirt, earth, and light bitterness from hops. A very drinkable schwarzbier, but not nearly my favorite of this style.
★
304 characters

3.38
/5
rDev
-10.3%
look: 4 | smell: 3.5 | taste: 3.5 | feel: 3 | overall: 3
a - pours a deep dark brown, just a few shades short of black, one-finger tan head with decent retention and lacing, good amount of haze
s - deep roasted malt aroma, light earthy hops, dark chocolate notes, no alcohol heat
t - smooth roasted malt flavors mixed with dark chocolate and light cherry, very light floral hop notes, no alcohol detectable
m - medium-bodied, moderate to lower carbonation, fairly dry finish, no alcohol warming
d - pretty drinkable in that it's easy on the palate and the alcohol is well hidden, but the flavors just aren't that interesting or complex
Decent beer, but pretty unmemorable overall. Worth a try if you see it on the shelf or you're looking for a schwarzbier, but not one of the brewery's best offering, in my opinion.
★
763 characters
3.09
/5
rDev
-18%
look: 4.5 | smell: 3 | taste: 3 | feel: 3 | overall: 3
I'll try pretty much anything that Short's brews because, in a general sense, I think they're brilliant brewers who can squeeze extra flavour and interest out of almost any style. I ran into this at Ashley's in Ann Arbor and I quickly ordered it based on their name alone.
The beer has a wonderful appearance, jet black, no light can make its way through the beer. Light head, but still nice looking. Nose is mildly malty, not a lot of bite to it.
In terms of the flavour, I was surprised by not being surprised. This struck me as a fairly standard Schwarz, it has that dark malt flavour profile without any of the bite of a stout or porter with the lighter body and easy drinking nature one would expect of the style. It's not bad in any sense, but it's not doing anything particularly well either.
The bottom line: Surprisingly average take on the style by Short's. Perhaps worthwhile for big fans of the style, but I didn't think there was anything remarkable here.
★
971 characters

2.98
/5
rDev
-21%
look: 3.5 | smell: 3 | taste: 3 | feel: 2.5 | overall: 3
Thanks to LostCook for the generous extra.
Pours very black with a finger of tan head. Can't see through the black when held to the light. Head fades to a thin tan line.
Sweet roast dominates the nose. Some chocolate. Reminds me more of a milk stout than a schwarzbier.
First drink reveals the smokey, roast malt. Carbonation hits the tongue pretty hard.
Lacking the smoothness I was expecting. Quite a bitter aftertaste.
Mouthfeel is lacking for me due to the "shock" every drink has on my tastebuds. Drinkability is average. I had no problem finishing the beer. I was just left wanting more.
★
597 characters
2.91
/5
rDev
-22.8%
look: 3.5 | smell: 2.5 | taste: 3 | feel: 3 | overall: 3
Pours a drak cola black with a brown khaki fingers worth of head. Nose has a slight metallic scent with coffe rum barrel and really only an earthy funky note i can find. Light notes of smoky roasted malts when tasting along with some turkish cofee and maybe some dark red fruits. Easy to drink and refreshing but really quite average.
★
334 characters

2.81
/5
rDev
-25.5%
look: 4 | smell: 3 | taste: 3 | feel: 2.5 | overall: 2
Poured from a 12 oz. bottle into a tulip. Thanks to Dunt for bringing this over.
Appearance: Mahogany with transparent edges and a creamy tan cap that fades.
Smell: A little bit of bourbon, dark malts, molasses, and some chocolate.
Taste: The flavor is a little bit strange. The flavor is light - chocolate, molasses, dark unroasted malt, some bourbon. It finishes kind of watery.
Mouthfeel: Somehow this has a creamy feel but a watery body. Boozy in the back of my throat. Sticky.
Overall: This is all right at best. In terms of barrel aged beers, it does not stack up well, though.
★
589 characters
2.46
/5
rDev
-34.7%
look: 2 | smell: 3.5 | taste: 2 | feel: 2 | overall: 2.5
Poured a 12 oz bottle into a pint glass.
A: Black with red hues, it seems undercarbonated with a thin collar and a quick head.
S: Very faint roasted malts with caramel and charred oats. Not bad.
T: Lighter, with a thin roasted flavor that bellows and lingers. That familiar clean lager finish. As a beer that advertises you can make a meal out of it, it is extermely disappointing. The flavors don't really have any depth.
M: Thin and undercarbonated.
D: Very good, but only because it is so damn light. I wouldn't have another.
★
528 characters

2.34
/5
rDev
-37.9%
look: 4.5 | smell: 3 | taste: 1.5 | feel: 3.5 | overall: 2
A - thanks to elephantrider for the extra. pours black....whatta ya know, big mocha head very creamy shows great retention.
A - caramel,molasses, very grainy, light hops. tobacco leaves.
T - tastes like shitty smoked tobacco leaves, maybe some burnt anise, bitter hops. not a big malt profile at all. it tastes like...shit. the finish is especially bad
M - a bit watery, easy going like it should be, creamy, moderate carbonation.
O - the aroma was decent, but the tastes is just off, and not good. i will say my next beer is going to be amazing no matter want, thanks short's.
★
582 characters
Short's Sustenance Black Bier from Short's Brewing Company
85
out of
100
based on
83
ratings.