Dismiss Notice
Get 12 monthly issues of BeerAdvocate magazine and save $5 when you select "auto-renew."

Subscribe now →
Dismiss Notice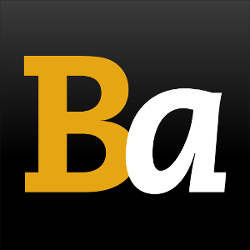 Join our email list →

And we'll send you the latest updates and offers from BeerAdvocate, because knowing is half the battle.
Short's Aphasia
- Short's Brewing Company

Educational use only; do not reuse.

Brewed by:
Short's Brewing Company
Michigan, United States | website

Style | ABV
Old Ale | 9.00% ABV

Availability: Winter

Notes & Commercial Description:
Beer added by: BeerAdvocate on 03-15-2011

A medium bodied dark brown Old Ale with a sizable nose of molasses and alcohol. Predominantly sweet, with unique flavors of plum, figs, and brown sugar. Further compliments of toasted malt and an increased ABV, aid in a pleasant warming finish.
Reviews: 14 | Hads: 106
3.15
/5
rDev
-22.4%
look: 2.75 | smell: 3.25 | taste: 3.25 | feel: 3 | overall: 3
$1.99 for a 12oz bottle @ BevCo. 9.0% ABV and 25 ibu's per the website.
Pours out to a slightly cloudy deep mahogany with interesting purple tints when held to the light. No head at all. No retention. Medium light carbonation, about 2.0 carbs or so. Nose of carob, prunes, soy sauce, light molasses, no appreciable hop aroma. Mouthfeel is sticky, cloying, syrupy and dense bodied. The taste is a recap of the aroma, however there is roast character, kinda like chocolate malt and C80 or C120, which is quite a bit different than most old ales. There is also a distinct plum flavor, which is a bit odd, not so much prune as I would expect. Bitterness is rather mild. Rummy finish.
Hrmm, not really what I would consider a good old ale IMO. The roast character is totally out of place here.
★
802 characters
3.32
/5
rDev
-18.2%
look: 3.5 | smell: 1.5 | taste: 4 | feel: 3.5 | overall: 4
Reddish amber clear body with no real head. A bit of surface tracing.
Smells off. Kinda iodine or chlorine.
Taste is pretty spot on. Some nutty malt and the essence of Bourbon and wood without the booziness.
Thinnish but not bad.
Nice Bourbon barrel schwarz but without the punch you'd expect from a Bourbon barreled beer. Nutty, same essence, no bite.
★
357 characters

3.9
/5
rDev
-3.9%
look: 4 | smell: 4 | taste: 4 | feel: 4 | overall: 3.5
12 ounce bottle into snifter, bottled on 12/8/2014. Pours hazy/cloudy dark reddish brown color with a small dense light khaki head with good retention, that reduces to a thin cap that lingers. Light spotty soapy lacing clings around the glass. Aromas of big caramel, toast, toffee, brown sugar, brown bread, raisin, plum, apple, fig, light chocolate, herbal, and yeast earthiness. Very nice aromas with good balance and complexity of dark/bready malt, fruity yeast, and light earthy hop notes; with good strength. Taste of big caramel, toast, toffee, brown sugar, brown bread, raisin, plum, fig, apple, light chocolate, herbal, and yeast earthiness. Minimal earthy herbal bitterness on the finish; with lingering notes of caramel, toast, toffee, brown sugar, brown bread, raisin, plum, fig, apple, light chocolate, and herbal/yeast earthiness on the finish for a good bit. Very nice complexity and robustness of dark/bready malt, fruity yeast, and light earthy hop flavors; with a great malt/yeast balance and zero cloying flavors after the finish. Light-medium carbonation and medium bodied; with a very smooth and moderately creamy/bready mouthfeel that is nice. Alcohol is very well hidden with only a light warming present after the finish. Overall this is a very nice old ale style. All around good complexity, robustness, and balance of dark/bready malt, fruity yeast, and light earthy hop flavors; and very smooth to sip on for the big ABV. A very enjoyable offering.
★
1,474 characters

3.92
/5
rDev
-3.4%
look: 4.75 | smell: 4.5 | taste: 3.5 | feel: 4 | overall: 3.75
Serving: 12 oz. bottle poured into a Half Acre snifter. Bottled on 12/8/14, making this 3 months old.
A: Pours a very murky, dark, dark burnt orange color. Minimal ring of off-white head. Looks like it has a lot of gravity to it, almost a barrel-aged appearance. Very pretty beer.
S: Lots of old, bitter dark fruits. Molasses, fig, raison, vanilla, oak, apricot, cranberry juice. Very nice, complex aroma.
T: Very bready and malty center. Lots of sweet molasses, fig, oak, vanilla. Tastes like a less boozy port wine. Very sweet and rich.
M: Nice and full. Creamy, rich. Alcohol well hidden and decent amount of light carbonation. There's a slight feeling of oxidation on the finish though.
O: Old Ales have to be one of my least favorite styles, next to Amber Ales. They're just so bland and boring. Also can be overly sweet and cloying. I love Short's, but this attempt tends to follow suit for me. It's a decently well-made beer, not flawed per se, but just doesn't do it for me personally. It's missing that extra ingredient or X-factor. Most of the time, that's throwing it in a barrel, really. I actually had Bourbon Aphasia about a year before trying this base beer and I remember liking that a lot. It's also probably why I love Kuhnhenn's BB4D.
Recommendation: This one is probably for only the die-hard locals and Short's fans. Average beer drinkers can find better versions out there I'm sure. But don't pass on Bourbon Aphasia if you've had this already!
★
1,474 characters

3.97
/5
rDev
-2.2%
look: 4 | smell: 3.75 | taste: 4 | feel: 4.25 | overall: 4
A - Pours a dark reddish-brown with a one-finger off-white head. Thin amount of lacing.
S - Aroma of dark fruits, caramel malts, and toffee.
T - Follows the aroma very closely. The flavor is sweet dark fruits, caramel malts, and toffee. The finish has a light alcohol burn.
M - Heavy bodied with medium carbonation. Mouthfeel is syrupy with a dry finish.
O - A nice old ale. The flavors really open up once it warms. Another winner from Short's.
★
450 characters
4
/5
rDev
-1.5%
look: 4 | smell: 4 | taste: 4 | feel: 4 | overall: 4
Bottled 12/8/14 and poured 12/21/14 into an over-sized Sam Adams Perfect Pint glass (presumably 20 or 22oz glass). I had the BBA'd variety at HopCat Detroit's opening, so I figured I'd give this a try too.
Appearance: A hazy mahogany/ruby brown color with half a finger of a sand colored head. Nice color to this beer, with pretty decent lacing as well.
Smell: Like others I've had in the style, it smells sort of like a damp trunk with some chocolate at the bottom -- how that equates to being a good thing, I'm not sure. There are also some overly ripened dark fruits, and a sort of gritty earth/dirt smell, too.
Taste/feel: It's probably just me, but this actually has a pretty mild flavor. There are some dark fruits and a little sweetness initially, with a little "chocolate trunk" through the middle. The finish has the earthiness I got in the aroma, with a lingering bit of alcohol warmth on my tongue. I only really notice it on burps, but that's when I get a little bit of hoppiness that was (understandably) missing from the BBA'd version of Aphasia. The order of what I smelled translated to how I tasted things with this beer. That seems strange to me. The feel is really nice for Aphasia -- maybe moderately thick, but with a subtle prickling carbonation.
I was a little underwhelmed with this beer at first, but sipping on it as it warmed up lead me to giving it straight 4's. As is the case with most beers, the BBA'd version of Aphasia is better than the regular. The thing is, this is much cheaper, and still very enjoyable. Surprise, surprise -- another great one from Short's.
★
1,599 characters

4.07
/5
rDev
+0.2%
look: 4.25 | smell: 4 | taste: 4 | feel: 4 | overall: 4.25
Bottled 12/08/14 Poured into a straight pint glass.
A- Pours a deep reddish brown caramel. Pretty good clarity, small off white head.
S- Sweet dates, raisins, mushy apples, some alcohol.
T- Similar to aroma, sweet dark fruits but not too sweet, toffee, bit of alcohol, some hops on the finish but light. Leaves the mouth with a bit of apple.
M- A light heavy, a thin syrup. Not too carbonated.
O- A pretty decent old ale, the bourbon barrel version is far superior.
★
474 characters

4.17
/5
rDev
+2.7%
look: 4.25 | smell: 4 | taste: 4.25 | feel: 4 | overall: 4.25
I picked up a bottle of Short's Aphasia a couple weeks ago at The lager Mill. I've never had this beer before, but I've had the bourbon barrel aged version before and I'm happy that Short's decided to bottle it, so lets see how it goes. 2014 Vintage. Poured from a brown 12oz bottle into a snifter.
A- The label looks nice, once you know the story behind this beer the label art make sense, but I don't think the name makes much sense and I understand why Short's is changing it. It poured a hazy brown color that took more of mahogany color when held to the light with two fingers worth of slightly creamy and bubbly dark tan head that died down to a thin ring that stayed till the end and it left lots of sticky lacing behind. This is a very nice looking beer, I have no complaints at all.
S- The aroma starts off with a higher amount of sweetness which is right on the border of being highly sweet and it starts off with a somewhat lighter amount of smoked malt aromas and it's followed by the rest of the malts which impart some caramel malt, light toffee, sweet malt and bread crust like aromas. Up next comes a nice fruity aroma with some dark fruits showing up and there's no single dark fruit that sticks out the most and it had more of fruit juice aspect to it which seems to be the aspect that sticks out the most in this beer. This beer had a good aroma and I liked that it had some complexity to it.
T- The taste seems to be similar to the aroma and it starts off with a higher amount of medium sweetness that is a little less sweet than it was in the aroma and with the malts being the first to show up and they impart the same nice aspects that they did in aroma with some caramel and toffee candy flavors seeming to stick out the most with no light smoked malt aspect showing up this time. Up next comes a light sweet alcohol flavor that isn't warming and it's followed by the fruits which impart the same dark fruit aspects that they did in the aroma and it still has that fruit juice like aspect and it's a good amount lighter than it was in the aroma, but it still shows up nicely. On the finish there's hardly any bitterness with a some sweetness taking it's place and it had a very caramel and toffee candy like aftertaste. This is a very nice tasting beer, it's got some nice balance to it and I think the flavors work well together.
M- Smooth, alcohol is well hidden, not too crisp, a little creamy, slightly sticky, on the thicker side of being medium bodied with a lower amount of carbonation. This beer had a good mouthfeel that worked well with it, I have no complaints.
Overall I thought this was a very nice beer and I thought it was a good example of the style, it had pretty much all the aspects that I look for in the style without being overly sweet or overly boozy. This beer had good drinkability, it was smooth, the alcohol was well hidden, not too crisp, a little creamy, slightly sticky, a little filling and the taste did a good job of holding my attention, I think two would be my limit and I think this would be a nice beer to sip on during a cold night. What I like the most about this beer was the taste, appearance and drinkability, they were all very nice and to me they were the highlights of this beer. What I liked the least about this beer was the aroma, it wasn't bad at all, but I wish it was much more balanced. I would buy this beer again, it sold out pretty quickly around here, but if Short's makes it again this year I would try to get a couple six pack and I have a couple to age so I can see how it changes over time. I would recommend this to anyone who likes Old Ales, if your a fan of the style I think it's worth a try. All in all I enjoyed this beer, it lived up to my expectations and I think it makes for a nice Wintertime beer especially during this cold weather. I think it's one of the better Short's Beers and I think it's a good and true to style example of the style. Great job guys, this is one tasty Old Ale, keep up the hard work.
★
4,034 characters

4.18
/5
rDev
+3%
look: 4 | smell: 4 | taste: 4.25 | feel: 4.25 | overall: 4.25
Big thanks to JasonR1975 for sending the bottle as an extra!
Complex rich nose, full flavor...sweet, roasted, boozy in a good way. Rich and silky, full body and round. Damn, this was a great old ale.
★
202 characters
4.21
/5
rDev
+3.7%
look: 4 | smell: 4.25 | taste: 4.25 | feel: 4 | overall: 4.25
Served at 45-50 degrees in a 10oz. snifter, this beer opens up nicely. Just like other Old Ales, once it breathes/warms it brings out many fruits, and deeper malts. Not a good one cold out of the bottle, but Old Ales rarely are. Impressive for a non-barrel aged, seasonal at the price point..
★
295 characters
4.3
/5
rDev
+5.9%
look: 4 | smell: 4.5 | taste: 4.25 | feel: 4.25 | overall: 4.25
Nice appearance with a great aroma. Smells of molasses and vanilla and bourbon. I really like this. A great old ale aged just under a year. My last bottle from last year. Wish I had more to age longer. Will definitely pick up my this winter.
★
242 characters

4.55
/5
rDev
+12.1%
look: 4 | smell: 4 | taste: 5 | feel: 4.5 | overall: 4.5
Had on tap at Pyramid Scheme in Grand Rapids, MI.
A-Overall a nice copper/brown color. No real head retention here but what's left is a nice white color.
S-No notice of chlorine or iodine as mentioned before. Maybe this is older but I pick up a nice toffee or caramel taste with the slightest hint of bourbon.
T-Here is the money shot. What a fantastic beer. Very, VERY, subtle bourbon notes that compliment a slight after bite hop character. The front takes on a nice vanilla/fruit flavor that brings malt forward and leaves hops on the finish.
M-Lighter carbonation and lighter overall feel. Has a creamy feel with the lighter carbonation and remains quite heavy with roughly an 8% ABV.
O-Short's isn't known yet for their barrel program but what a treat. I've had several BBL Short's beers and look for them to really build on their output in the coming years.
★
873 characters

4.58
/5
rDev
+12.8%
look: 4.5 | smell: 4 | taste: 5 | feel: 4.5 | overall: 4.5
Picked up a growler at the brewpub in Bellaire
A: Slightly cloudy caramel-brown murk that you expect from the best unfiltered Old Ales. slight white foamy head that fades with the quickness.
S: Rich, warm caramel malts with a slight woodiness and peat. Smells great.
T: PERFECT 5.0. Impressive balance of low booziness, smothered hop profile that was once a big hitter in the flavor, but aged down to the right level. Tastes like it was a nice long boil.
M: nice and smooth. Similar to a well aged Abyss in mouthfeel.
O: Probably the best beer I had on my 12-brewery loop trip through upper Michigan.
★
606 characters
4.87
/5
rDev
+20%
look: 4.5 | smell: 5 | taste: 5 | feel: 5 | overall: 4.5
On tap at Hopcat for Joe Shorts birthday!
First. I will say that this compares to Kuhnhenn's 4th Dementia as an awesome bourbon aged old ale.
It is a beautiful rich deep golden color as you might expect. Served with a bit of foamy head which soon dissipated. No lacing at all.
I enjoyed the rich strong smooth flavor, smoother I think than the Kunnhenn. The nose has that bourbony raisiny aroma expected.
Taste is equally smooth. The best aspect of this beer. Dangerous to be around too much of it!!
★
506 characters
Short's Aphasia from Short's Brewing Company
88
out of
100
based on
14
ratings.