Dismiss Notice
Dismiss Notice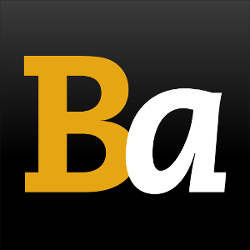 Join Our Email List →
And we'll send you the latest updates and offers from BeerAdvocate, because knowing is half the battle.
Dismiss Notice
Ichnusa
- Heineken Italia SpA
| | |
| --- | --- |
| Educational use only; do not reuse. | |
Reviews: 13 | Hads: 34
2.09
/5
rDev
-11.4%
look: 3.5 | smell: 2 | taste: 2 | feel: 1.5 | overall: 2.25
From the first time you open this beer, the scent makes it apparent that this is the Italian Heineken. The classic, skunky, nose of the beer hits you first and is the dominant flavor of both the scent and the taste of the beer. Most surprisingly, the pour and lacing of this beer is fairly impressive, leaving a good amount of lace in the glass and looking a fairly deep golden in color. Still, this beer is not much more than a pale, fizzy lager that offers little in the way of hop or malt profile.
★
500 characters
2.26
/5
rDev
-4.2%
look: 3 | smell: 2 | taste: 2.5 | feel: 2 | overall: 2
Ichnusa has the typical lager appearance - clear golden color with about two fingers of white head with medium retention.
There is a very gentle malty and grainy aroma, but it is very faint.
The taste is similarly light, slightly watery with sweet beginning and a weak hoppy finish. Only slight bitterness in the aftertaste.
Drinkable? Yes. Enjoyable? Also. Special? Not really.
★
378 characters
2.21
/5
rDev
-6.4%
look: 3 | smell: 2 | taste: 2 | feel: 2.5 | overall: 2.5
Enjoyed in .5L bottle in Pinerolo IT
A - Standard macro lager appearance. Clear-yellow with a large sticky white head.
S - Normal macro lager smell. Nothing happening but some sweetness and a clean hay.
T - Like sweet sawdust and hay. There's a flavor of "chewing on a pencil" that I am not a fan of.
M - Light in body with a lingering sweetness.
O - Pretty standard for a macro lager. Fun to enjoy this while in Italy, where the people are very proud of what they produce. It tastes the same as all the other macros, which I suppose has to count for something.
★
566 characters
2.06
/5
rDev
-12.7%
look: 3 | smell: 2 | taste: 2 | feel: 1 | overall: 2.5
Pours yellow with a large, fading white head.
Nose shows hay, spicy hops and very little else.
Very similar flavours, but with lots of sweetness behind the hay.
Carbonation is way too high, annoyingly so.
Nothing interesting about this one, but not terrible either.
★
269 characters
2.65
/5
rDev
+12.3%
look: 3 | smell: 3 | taste: 2.5 | feel: 2.5 | overall: 2.5
Had this one in Naples,Italy, Bottles everywhere in Sardinia, pours clear pale yellow with decent rising carbonation and a thin head. A classic light, grassy hop lager. Very pale yellow, soapy white head with a fair lacing. Straw and hay nose with some light lager malts, corn, and cardboard. Hoppiness is there,leading to a bitter finish, but like most italian macro beers, it's unbalanced and harsh. Watery body.
★
416 characters
2.31
/5
rDev
-2.1%
look: 1 | smell: 2.5 | taste: 2 | feel: 2.5 | overall: 3
Pours a very clear deep golden colour, with an initial soda-pop head of white foam that dissipates as quickly. Carbonation is big-bubbled, and for some reason sticks to the edges of the glass. No lacing. Really, it looks appalling. Really, really terrible.
Light grain and corn sweetness on the nose, without a lot of anything else. Hint of carbonic acid, with a bit of faint grassy hops. Organic and slightly rank, but not that bad. Could be worse.
Taste is thin and grainy, with a light sweetness on the back that gives a faint hint of artificial vanilla flavour. Faint carbonic acid on the back, with a vaguely harsh bitterness. Feel is thin but crisp with weird acidity.
It's certainly not a very good beer. This is a true thing. But it's also not horrible or offensive; just a pretty generic Euro Pale lager.
★
816 characters
2.38
/5
rDev
+0.8%
look: 2.5 | smell: 2 | taste: 2.5 | feel: 2.5 | overall: 2.5
This is the most common beer in Sardinia.
Sardinia is mostly known for wines, so not much was expected from this beer, and, guess what: it did not deliver much. It was pretty drinkable though, if served cold - so nothing that stands out in particular, extremely pale and pretty much void of flavour.
★
300 characters
2.18
/5
rDev
-7.6%
look: 2.5 | smell: 2 | taste: 2 | feel: 1.5 | overall: 3
When in Sardinia I drink this beer, and although I'm rarely in Sardinia I drink Ichnusa way too often.
My first Ichnusa was on a beach patio around 4 in the afternoon. I was told we were having a "biretta," an affectionate name for a mid-afternoon beer. At the time I though, "oh neat, it's a local Sardinian beer and everyone is drinking them; I'm having fun!" It was refreshing, citrusy, crisp, cold, whatever ... a perfect biretta.
Then I returned to Sardinia for the winter holidays. Today is Dec. 25th. We had Ichnusa for lunch, indoors, with leftover cavallo, spinach soufflé, fresh veggies. The beer was awful. With fewer distractions--tan beach-goers, beautiful sun and water, etc.--I discovered the soapy texture and the bitter aftertaste common of mass-produced American lagers. I kept sipping, searching for the citrusy sweetness you find in Mexican beers like Tecate. None to be found.
Recommendation: drink it cold, on the beach, from a bottle. Don't let it develop a head.
★
990 characters
2.82
/5
rDev
+19.5%
look: 2.5 | smell: 3 | taste: 3 | feel: 2.5 | overall: 2.5
Light brown 33cl bottle, best before Oct 09, drank on a warm sunny afternoon in May 09.
Poured into a Corsendonk badged stemmed tulip glass.
Light, pale golden body, thin white collar, no head, no lacing.
No smell, gets my standard score of 3 for lager/pils without any aroma.
Crisp, dry and refreshing, a true sunshine beer.
Nothing to the beer really, a lightwieght lager that could have been produced by any of the big brewers, didn't know Heineken brewed it until I tried to find where to review it on beerfly, not suprised though.
★
540 characters
2.98
/5
rDev
+26.3%
look: 3.5 | smell: 3 | taste: 3 | feel: 2.5 | overall: 3
I reckon this drop's been getting a bad wrap from other reviewers...
I've had it at a few times at one of Sydney's finest restaurants - Pilu at Freshwater.
Poured (by the waitress) as a bright gold colour, sparkly, and with white head. No complaints yet.
The nose struck me as generic malt-sweet Euro. Or maybe more specifically, malt-sweet Italian. Not off-putting, and lended itself well to the sharpness of olives, herb breads & balsamic starters.
Flavour reflects the aroma... but carrying an interesting fruit intensity. It wasn't until one of my fellow diners started talking (coincidentally) about quince paste that it clicked. Strange but true, believe me.
With the malt profile, was a touch cloying, but nothing a Sardinian white wine couldn't washaway shortly after.
Went well with the food. Wouldn't drink on its own, but overall not too bad.
★
859 characters

2.3
/5
rDev
-2.5%
look: 2 | smell: 2 | taste: 2.5 | feel: 2 | overall: 2.5
Here is an extremely pale, light yellow beer. The head is a bit soapy, and very thin. Lots of dense bubbles rise quickly from the bottom of the glass. The most remarkable thing about the beer's appearance is it's lightness and intense transparency. It almost 'looks' watery. The aroma is of cereal grains. Little hop smell, and malt is very restrained. It smells a bit like rice. The taste is a little more substantial than the appearance or aroma let-on. It's a bit sweet, and there's some husky qualities. Still, this is not a pleasant beer. It's a bit metallic and the husk quality can get a little harsh. A bitterness breaks out in the mid-taste, but the beer is devoid of hop character. Watery and very light body...high carbonation. This is sub-par, even for a lawnmower beer.
★
782 characters

1.75
/5
rDev
-25.8%
look: 2 | smell: 2 | taste: 1.5 | feel: 1.5 | overall: 2
Yellow to greenish, quite pale. Average white foam. Lively carbonation.
In the smell, some malt and cerals. Quite trivial.
Trivial and bland in the taste too. Nothing that can characterize. Cereals, a light bitterness, no more.
Some light bitterness in the aftertaste, too.
Useless.
★
286 characters
1.5
/5
rDev
-36.4%
look: 1.5 | smell: 1.5 | taste: 1.5 | feel: 1.5 | overall: 1.5
Always manage to pick up random Italian beers in Sydney. Came across this, and brought it round to motelpogos place. I think everyone was in agreement that it sucked. Extremely pale, and void of flavour, no nasty flavours, just really boring. Ricey and bland. Snoooze.
★
268 characters
Ichnusa from Heineken Italia SpA
69
out of
100
based on
13
ratings.