Dismiss Notice
Get 12 monthly issues of BeerAdvocate magazine and save $5 when you select "auto-renew."

Subscribe now →
Dismiss Notice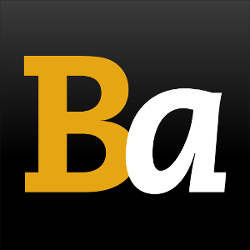 Join our email list →

And we'll send you the latest updates and offers from BeerAdvocate, because knowing is half the battle.
Saint-Omer
- Brasserie De Saint Omer
| | |
| --- | --- |
| Educational use only; do not reuse. | |
Reviews: 9 | Hads: 14
None found.
More User Reviews:

2.54
/5
rDev
+3.7%
look: 2.25 | smell: 2.5 | taste: 2.5 | feel: 3 | overall: 2.5
Brasserie de Saint-Omer "Saint-Omer"
50 cl. can, "Best before 26/07/2016"
Based on the ingredients listed, caramel coloring appears to be used to give this beer its brass-like appearance. The short head of bright white drops readily, and it leaves very little lacing behind. The nose is sweetish with an adjunct edge to the point that I had to check the can to reassure myself that I was actually drinking a beer. Hops are limited throughout, in both bitterness and flavor, and any character that might be there is, in fact, coming from hop extract - not that that's the worst thing a brewer can do to his beer, but when very little is used it's not generally of any use at all. It finishes sweet, but fades quickly without much ado. Pass this one by, it's not worth trying even at a low cost.
★
794 characters

3.24
/5
rDev
+32.2%
look: 2 | smell: 3 | taste: 3.5 | feel: 2 | overall: 4
This is the beer that a crappy club in Italy gave us (touring though with a band) and since it was a french beer, I was expecting the worst.
A: Brass in color with a quickly vanishing head.
S: Retains aluminum smell outside of the can. Sweet, raisins, smells like a raisin roll pastry.
T: Really not so flavorful Quite weak and you can taste the aluminum. Barely tastes enough like a lager to qualfy as beer. BUT, it's far better than every US "water" beer I've tasted. It's not at all unpleasant.
M: Slightly more body than water, w/ very weak carbonation.
D: I do feel this beer is special for being 5% alcohol, and so unoffensive, and similar to water. Perfect for people who are into "water" beer.
★
706 characters


2.75
/5
rDev
+12.2%
look: 2.5 | smell: 2.5 | taste: 2.5 | feel: 3 | overall: 3.5
Came in 25cL bottle w/green glass, green label w/"1866 Speciale Blonde" written in white on red rectangular field.
A-No head density or retention. Lots of carbonation visible. Crystal clear light golden color.
S-Corn, faint trace of noble hops, faint malt.
T-Should've kept it cold longer...as temp rises it starts to taste a like cheap adjunct beer w/traces of booze in the finish.
M-Mouthfeel isn't bad. Carbonation is moderate, balance is okay,
D-Drunk cold, it's a decent little session beer at a low price.
★
518 characters
2.91
/5
rDev
+18.8%
look: 2.5 | smell: 2.75 | taste: 3 | feel: 3 | overall: 3

2.87
/5
rDev
+17.1%
look: 3 | smell: 2.75 | taste: 2.75 | feel: 3.25 | overall: 3

1.53
/5
rDev
-37.6%
look: 2 | smell: 1.5 | taste: 1 | feel: 1.5 | overall: 2.5
I wan't sure what to expect from a French beer in the bargain basement section of a Korean supermarket but it was a new name and I try to be open minded in my beer drinking so I gave it a shot.
My beer came in a little 250ml "grenade" bottle and didn't produce a discernable head, which was a bit discomforting. The color was a pale golden, not remarkable either way.
The smell was not so good..I think that was corn..it smelled acidic and made my nose wrinkle unpleasantly.
Honestly, it made me cringe. The taste is at first bitter, almost soapy, particularly on the top of the mouth but quickly dissipates into only a mildly nasty aftertaste.
Rolling it around my tongue was not so happy either. In addition to the taste the consistency seemed a bit grainy and lifeless.
The beer does have a bit of crispness to it that helps send it on its way and its definitely thin (watery) enough for multiple indulgences if one was so inclined. I wasn't.
Oh well, nothing,ventured, nothing gained. I could concieve drinking this beer in vast quantities if I wanted to tie one on and had plenty of buddies, salted snacks, television sports, etc. to distract me from its lackluster qualities as its cheap and goes down pretty smooth but there are plenty of better beers that fit that mold as well, even here in the far east.
★
1,328 characters

2.96
/5
rDev
+20.8%
look: 4 | smell: 3 | taste: 2.5 | feel: 3 | overall: 3.5
The head was fine and glittering; it lasted longer than I expected on the pale yellow-color body. Some lacing too. The smell wasn't really developped. Some sweet notes of vanilla. The taste is quite uninteresting: some malts, some hops, water, it's a beer. Is there a light vanilla note? I'm not sure. Maybe. Mouthfeel is quite round, it gets a point for that. It's probably a little better than kronenbourg, but it's not something you should look for if you ever go to France. There's "pils" written in very small characters on the label, but the beer doesn't really have the pilsener features. Lager is written in bigger caracters.
★
633 characters
1.44
/5
rDev
-41.2%
look: 2.5 | smell: 1 | taste: 1 | feel: 2.5 | overall: 2
8 'stubbie's (250ml)
Pours with a light/medium yellow, golden body, head forms but soon disappates, little retention or lacing
Smell, almost nothing, corn coming off but not much else
Taste, bland, nothing at all apart from a little malt and nasty corn taste
A terribly bland mass produced lager, i found out that the brewery stopped making its varied products a few years back and now solely makes this garbage, selling 600million bottles worldwide every year, distributing it under various guises, in this case, tesco
★
532 characters
1.65
/5
rDev
-32.7%
look: 2 | smell: 2 | taste: 1.5 | feel: 1.5 | overall: 1.5
Bought a tall-boy at the store just to check it out once again and give my two cents. I'm now glad I don't have to buy any more.
This beer pours clear and gold-copper colored, but with an almost gray tint to it. The head is white, light, and quickly dissappears. The aroma is a bit boozy with an evident alcohol character and not much else other than maybe a macro characteristic adjunct smell.
The taste is basic beer, with no real malt or hop character. The mouthfeel is almost nonexistent, and the finish is a bit astringent. All in all, this beer is really to be avoided unless it is ice cold and the only thing around.
★
625 characters

2.5
/5
rDev
+2%
look: 2.5 | smell: 2.5 | taste: 2.5 | feel: 2.5 | overall: 2.5
500ml can served in a regular glass.
A: Pours a clear golden yellow golden color with lots of carbonation. Forms a big and aired bubbled white head that dissipates quickly leaving almost no lacings
S: Strong notes of sweet grains and caramel. Adjunct malts give it some cardboard notes. A bit bready. Some hops. A bit metallic
T: Simple beer. A cheap Euro Lager. Sweet grains and caramel in upfront. Its bitterness is a shame. Taste can be also metallic and corny. Very artificial
M: Very light watery body. High carbonation. Sweet grains-caramel aftertaste
O: Really bad. If you want to go to a bad French beer, take a 1664 because this one is really "nulle", as we say in French
★
685 characters

3.28
/5
rDev
+33.9%
look: 3 | smell: 2.5 | taste: 3.5 | feel: 3 | overall: 4
Poured from a bottle at Cambrinus Restaurant in Brugge, Belgium about 3 weeks ago into an Omer goblet. It was one of the featured beers there at Cambrinus.
A Lager like body and lacing. Not much to set it apart from others in its style.
S Some alcohol, grains, yeast. Boring.
T Blonde malt, yeast, lager like. It is simply like a lager, only slightly more interesting.
M Light.
D Good. This is a session beer which is the point I think.
Notes: Not good. Too boring to warrant more than one tasting. Also: At Cambrinus this was simply called "Omer" and not Saint-Omer so it is possible that I have this one confused. I read the other reviews though, and it looks like we are all reviewing the same beer.
★
708 characters
Saint-Omer from Brasserie De Saint Omer
-
out of
100
based on
9
ratings.