Dismiss Notice
Dismiss Notice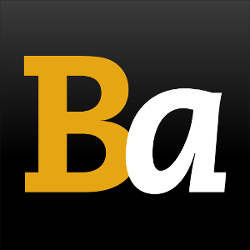 Join Our Email List →
And we'll send you the latest updates and offers from BeerAdvocate, because knowing is half the battle.
Dismiss Notice
Green State
- Zero Gravity Craft Brewery / American Flatbread
Reviews: 12 | Hads: 70

4.75
/5
rDev
+23.4%
look: 4.75 | smell: 4.75 | taste: 4.75 | feel: 4.75 | overall: 4.75
I find this beer to be surprising and misleading in many ways. First of all it called a Lager but it is Chech Pils. It is so light that it is a surprise when you taste its richness. Currently one of my favorite lighter brews
★
226 characters

4.59
/5
rDev
+19.2%
look: 5 | smell: 4 | taste: 4.75 | feel: 4.75 | overall: 4.75
The best American representation of a Czech pils that I've had. Perfect balance, crisp, dry, no off flavors.Dangerously drinkable but at 4.9% its perfect. A home run from a criminally underrated brewery.
★
204 characters
4.34
/5
rDev
+12.7%
look: 4.25 | smell: 4.5 | taste: 4.25 | feel: 4.5 | overall: 4.25
On draught at Mule Bar. Poured a clear, glassy, amber. A foamy, off-white head resides unwavering. Smells of apricot, grain, yeast and straw. Tastes of green apple and apricot, bready malt, orange peel, and a slight earthiness with a mixture of faint taffy and bubblegum at the end. Smooth yet bold for its size. A brilliant and complex pils that proves the style doesn't get enough props.
★
389 characters

4.18
/5
rDev
+8.6%
look: 4 | smell: 4 | taste: 4.25 | feel: 4.25 | overall: 4.25
Had in a 4 ounce pour at the brewery. Fresh from the brewery this is an outstanding pilsner. Fresh light and a pretty heavy hop presence. One of the best I have had.
★
168 characters

4.07
/5
rDev
+5.7%
look: 2 | smell: 4.25 | taste: 4.25 | feel: 3.75 | overall: 4.25
From the 12 fl. oz. can with no date listed. Sampled on August 30, 2015 after chopping some wood.
Very light yellow pour to the point that it almost looks like water. Modest white fizzy head that fades.
The aroma is a lovely sensation of Graham crackers, sweet grainy malts, and cut grass.
Light and quite smooth body.
Delightful sweet graininess and cracker notes. The bitterness at the end is mild and dry. Except for how light colored it was I though it was right on the mark for the style.
★
499 characters

3.99
/5
rDev
+3.6%
look: 3.75 | smell: 4 | taste: 4 | feel: 4 | overall: 4
Enjoyed from the can.
Aromas are of bready malt and zingy yeast.
Taste is nice and a little complex for the style. Good deep flavor with lots of malt present. Some decent bitterness on the finish.
Mouthfeel was good for a lager.
Overall, I tend to have trouble getting excited for lagers but this beer was tasty and full of flavor for the style.
★
345 characters
3.94
/5
rDev
+2.3%
look: 4 | smell: 3.75 | taste: 4 | feel: 4 | overall: 4
one of the better basic lagers out there right now in my experience, this one is really good. on tap at the prohibition pig in Waterbury, its a real treat, and one of the few recent examples of a real basic lager style exciting and impressing me. absolutely crystal clear in the glass, with a ton of tiny bubbles scrambling around and a tall white head that lasts and lasts. its very light in shade, almost looks watered down compared to other lagers. it smells really crackery rather than bready in its malt complexion, and it has a very mild hopping but a distinct one, maybe saaz or similar, that balances it out with a touch of limey acidity and a clean bitterness. the lager yeast is boldly flavorful, which I like a lot, it has fresh baked elements, pizza dough, fluffy, and really drying. this is one of the driest lagers I have ever had. a little thin in body maybe, but I think it flatters the flavors and makes I easy drinking, and with all the bubbles it never feels watery really. its just really well put together, and a great great compliment to the spicy wings and heavy meat focused foods they have in there. yummy for summer!
★
1,142 characters

3.78
/5
rDev
-1.8%
look: 3.75 | smell: 3.75 | taste: 3.75 | feel: 4 | overall: 3.75
Had poured from 12-oz. can, gift from friend within walking distance of brewery, into pilsner glass. This Pilsner, true to the style--Zero Gravity's motivating principle --is thoughtful but easy drinking.
★
205 characters

3.65
/5
rDev
-5.2%
look: 4 | smell: 4 | taste: 3.5 | feel: 3 | overall: 3.75
Pour is slightly hazed pale yellow with a fluffy tight white head. Nose is bread crust with light dough, fairly nice malt depth, assertive floral hops with a hint of citrus zest. Taste is a bit sweeter, more citrus hops and some malt sugar. Still a decent grain bill, bready with a note of doughy malt to it. Well carbonated, slightly bolder body for a pilsner.
★
361 characters

3.37
/5
rDev
-12.5%
look: 4 | smell: 3.25 | taste: 3.5 | feel: 3.5 | overall: 3
On tap at American Flatbread Burlington. Served in a short pint.
Appearance - Slightly hazy yellow. Medium white head and a bit of lacing.
Smell - Grassy hops. Pilsner malt. Strong noble hop aroma.
Taste - Crisp hop flavor up front. Dies down without every going away. Pilsner malt is secondary. Hop bite in the back.
Mouthfeel - Medium light. Crisp. Well carbonated.
Overall - It's pretty good, but intense in its grassiness.
★
431 characters
2.96
/5
rDev
-23.1%
look: 2.75 | smell: 3 | taste: 3 | feel: 2.75 | overall: 3
Serving: Can poured into a Sam Adams glass.
Look: Straw color, good clarity but shows a lot of small protein flakes in bright light. Head is small with poor retention.
Smell: Mostly bready/sweet malt with some herbal hops... maybe a touch of licorice?
Taste: Like the smell. Flavors are subdued. The finish fades fast, ending with stinging carbonation.
Feel: A little weak all around. Very clean but nothing distinctive. In particular, could use some more IBU's in the finish.
Overall: Clean and refreshing but could have a lot more character. Definitely not a Bohemian pils. The brewery website simply says 'pilsener' and the word doesn't appear on the can. It makes the cut as a German pils but treads perilously close to American mega-brew.
★
760 characters
2.41
/5
rDev
-37.4%
look: 3.5 | smell: 2.5 | taste: 2 | feel: 3 | overall: 2.5
What happen to this beer? I had liked it last year. It smelled a little like the carpet in after a big party in college. I never tasted the carpet. Hopefully this was just a dirty keg or something.
★
197 characters
Green State from Zero Gravity Craft Brewery / American Flatbread
85
out of
100
based on
12
ratings.