Dismiss Notice
Dismiss Notice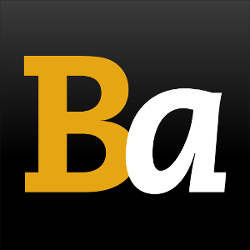 Join Our Email List →
And we'll send you the latest updates and offers from BeerAdvocate, because knowing is half the battle.
Dismiss Notice
Kensington Wine Market
Reviews: 9 | Visits: 14
Reviews by wordemupg:
4.5
/5
rDev
+6.1%
This place has a large amount of hard too find high quality ales from all over the map. Mike was very helpful and has a great depth of knowledge. Most of the beer is at room temp but that's not a bad thing for a lot of these strong ales with active yeast inside the bottle. The thing that might get me to come back is all the single bottles that most places only sell in 6/4/12 packs. I like the fact that I don't need to buy a 20$ 6pack to try a beer. Not the best place too buy beer in Calgary but well above most.
★
516 characters
More User Reviews:
3.8
/5
rDev
-10.4%
vibe: 3.5 | quality: 4 | service: 3.5 | selection: 4


4.1
/5
rDev
-3.3%
vibe: 3.5 | quality: 4.5 | service: 3.75 | selection: 4.25


4.2
/5
rDev
-0.9%
vibe: 4.5 | quality: 4 | service: 4.5 | selection: 4
Great first impression when I walked in. All the beer is set to one side of the room, in one well, tightly packed area. A good selection of everyday American beer, Samuel Adams, Anchor, Rogue. I was looking for harder to find American craft. Picked up some BC product that was excellent. A large selection of Belgium beers from a bunch of breweries of only heard of and not yet seen. Bought Delirium, St. Sabastiaan, Howe Sound, Lucky (cause of the Buddha bottle) and a couple other goodies. Staff was extremely helpful and always pointed out new beers that just arrived. Even cracked open a bottle of Dark Sky Imperial Stout for myself and another customer to try, what a salesman. I thought the prices were good for Calgary and where the beers were coming from. If ever visiting and in the area, a must stop shop.
★
815 characters

4.15
/5
rDev
-2.1%
Other than the fact that it is close to downtown and the parking rates in the area are sky-high -- not their fault, but still-- this is a decent place to find a quality beer or wine. Lately they've been focused on being the #1 scotch outlet in Calgary (maybe even Canada, from what I've heard), but they still bring in the hard to find beer imports.
My only real problem with them is that the beer is sort of just stacked on the floor and is difficult to see, sometimes.
As for value, I find their beer prices to be comparable to the other specialist stores. The wine is pricey, but it's also often usually nothing you can find elsewhere.
★
638 characters
3.85
/5
rDev
-9.2%
Not the best beer store in Calgary but for a limited selection it is mostly quality. Prices are on the high side as it portrays itself as a boutique in an artsy neighbourhood. The first liquor store in Calgary to carry Lagunitas but at $16.99 a six pack. Now some Lagunitas brands are sold in other stores such as Willow Park. A good location for Lagunitas and some of the rarer imports to Calgary. Most beers are kept on the floor out of the refrigerator. Again, a small mostly wine boutique. One of two or three stores to see if you can in Calgary.
★
550 characters
4.15
/5
rDev
-2.1%
I'd rank KWM a close second (behind Willow Park) for Calgary beer buyers.
The prices are a bit higher, but you can get most of the craft and imports available in Calgary at this nice centrally-located store.
Cold storage, as noted by others, is limited to two coolers filled mostly with singles and some six-packs. The bulk of KWM's selection is in a sprawling floor display that has a decent array of Belgian (Rochefort, St. Bernardus, Gouden Carolus, La Chouffe) German (Hacker-Pschorr, Aventinus, Schneider Weisse) as well as several popular brands from the U.K. and the rest of Europe.
There are also stacks of six-packs from local craft brewers (Wild Rose, Alley Kat) as well as the city's best selection of Lagunitas and Rogue beers — though Lagunitas is no longer exclusive to KSW in Calgary. There's a good range of Unibroue beers, though they don't seem stocked in large quantities.
It's a small store, and there is always a staff member nearby willing to help. A few seem to know a lot about beer and the others will try to find the answer to your question if they don't know themselves.
★
1,110 characters

4.35
/5
rDev
+2.6%
I have always known that Kensington Wine Market had a decent selection. Parking is a bit of a challenge, being in the 'trendy' part of town, but definatley worth the extra effort. The store is quite small, and obviously is a specialty wine shop. They have two small coolers with lots of singles, but the majority of the craft and specialty beers are piled up in the middle of the floor. There is a good variety and selection of Belgium beers: Rochefort, Achel, Affligem, St Bernardus, de Koninck, Delerium Tremens and Guillotine, Gouden Carolus, all 3 Chimays, Echt Kriekenbier, Fruli, Kwak. Other imports: Young's, Sam Smith's, Lagunitas, Rogue, Schneider, Ayinger Celebrator. And Canadian Micros: Big Rock, Unibroue, Fernie, Cannery, Brew Bros, Grizzly Paw, Wild Rose.
They also had a few Gift Packs (bottles and accompanying glass).
It was a busy and crowded Saturday afternoon, and I saw 5 employees scurrying around. I was asked by two different people if I needed help (politley, not pushy).
Prices seem a bit pricey, but worth the little extra if it is the only place in Calgary to get some choices.
★
1,110 characters

4.2
/5
rDev
-0.9%
A preferred stop for me whenever I am in the area, as Kensington Wine Market try and bring in a good deal of the new beers available to the Alberta market. Good location, in this lovely little district of Calgary. The store is small, with definitely limited cold storage space(aka two little coolers to the right of the store). They keep a nice mostly one-bottle selection of a good variety of beers though, and then they have an unrefrigerated "island" of craft beers, including some Belgians(recently Rochefort, St Bernardus, Delerium Tremens, Gouden Carolus, Affligem, De Koninck, etc) and plently of good British imports. They also are the only store in Calgary to stock Lagunitas beers from California. A wonderful selection really, judged by choice rather than quantity. The staff are (mostly) knowledgable and ready to help. I have had some who knew their beers and others who seemed keen to pretend they knew what they were talking about when they clearly did not. I have always had success with this store, though. They keep it well stocked with good beer, though the prices can sometimes be a little high. They are apt to bring in new beers to the market though, and you have to love them for that. Definitely one of the better stops in Calgary for beer.
★
1,264 characters
4.5
/5
rDev
+6.1%
Great option if your in and around K-Town. The service is knowledgable, and they will certainly help you with your requests. Although they focus on wine & scotch; their beer selection has steadly been growing. I first started visiting them for their extensive Unibroue selection. However they have really started to focus on other quality craft brews from Belgium, the US and Canada.
The prices do seem to be on the higher end, but the service makes up for the difference. Next to Willow Park they are the best for overall selection and certainly the best for service. They're always willing to try and get a beer in that your looking for. If they keep increasing the variety of breweries to choose from, they will definitely be the best in the city.
★
754 characters
4.2
/5
rDev
-0.9%
The Kensington Wine Market doesn't have an excessively large selection of beers, but what they do offer is a fine selection of local micros, regional micros, and craft imports. They focus on the good stuff available to Alberta. A decent selection of Belgians, British imports like Fullers, as well as St. Ambroise from Quebec, and a nice display of Unibroue in stock. They try to bring in whatever new labels they can when the trade barriers loosen up a bit. Although best known for their fine wine selection, and single malt scotch as well, they do have a noteworthy craft beer selection worth checking out, you will not find a major macro label within this establishment. [edit: I stand corrected, saw some macros there last time I was in, but very few, and they are at the BOTTOM of the cooler, with the primo stuff getting top shelf action.] By far the best place to buy fine beer within the Kensington area, I wish I would have known about their beer selection back when I lived in that neighbourhood.
★
1,006 characters
Kensington Wine Market in Calgary, AB, Canada
-
out of
100
based on
9
ratings.