Dismiss Notice
Dismiss Notice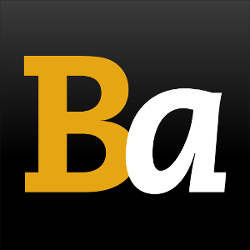 Join Our Email List →
And we'll send you the latest updates and offers from BeerAdvocate, because knowing is half the battle.
Dismiss Notice
Harpoon 100 Barrel Series #10 - Triticus (Buffalo Trace Barrel-Aged)
- Harpoon Brewery & Beer Hall
Reviews: 3 | Hads: 3
4.65
/5
rDev
+0.2%
look: 4.5 | smell: 4.5 | taste: 5 | feel: 4 | overall: 4.5
I've been wanting to try this brew since I first heard about it, and was excited to see that it was making a cameo at the Night of the Barrels - I made it my first sample. Initially I wasn't going to review it, but after sampling another glass, I had to - I just hope I can do it justice. This brew pours a deep, hazed mahogany topped with a thin, off-white head. It is hugely aromatic, with lots of chocolatey wheat, some spiciness, and a good boozy bourbon kick. The flavor is strong, but not overwhelming, with delicious tart and chocolatey wheat, roasted malts, and a well-calibrated bourbon/vanilla presence on top of a smooth yet drying, medium body that has soft carbonation and leaves a medium finish. Distinctive, delectable and quite unique. It's definitely a beer experience I will long remember and it makes me a bit sad to realize that there isn't any more of this brew. Can't wait to see what the Bros. will cook up next.
★
935 characters
4.73
/5
rDev
+1.9%
look: 5 | smell: 4.5 | taste: 5 | feel: 4.5 | overall: 4.5
Sampled: 8.26.05 (On-Tap 13oz Tulip – Sunset Grill & Tap, Allston, MA)
I swear when this beer was placed on my table at the Sunset Grill & Tap, it glared up at me and said:
"The path of the righteous man is beset on all sides by the inequities of the selfish and the tyranny of evil men. Blessed is he, who in the name of charity and good will, shepherds the weak through the valley of darkness, for he is truly his brother's keeper and the finder of lost children. And I will strike down upon thee with great vengeance and furious anger those who would attempt to poison and destroy my brothers. And you will know my name is the Lord when I lay my vengeance upon thee."
This is a beer, that while it may seem overly dramatic to use a quote like the above to help describe it, will be remembered for years to come and much like the quote, be repeated over & over in the same manner. In other words, it's a classic. And you better recognize it now and get on it while you can. There may be more batches, and there may not be. But one fact is this is the first, the inaugural, the unprecedented, The Genesis.
When I first read about it, having this brew was my mission. I blew my first chance to try it my last time at the SG&T, though I don't remember them having this Bourbon-Aged edition. So after reading more here at BA about the Bros involvement, it became a must. We showed up at the SG&T and were shown our seats. I went straight to the beer menu to make sure it was still available, and there it was. With full recognition to the Bros and BeerAdvocate.com, I truly felt included.
After getting the Ezekiel rundown, and bypassing the initial perplexity, I dug in and went to work.
My tulip was a gulf of sinister brunette. An auburn halo encircled like a heavenly rim, balancing out the ying & yang of what I was taking on. Would this dark devil suck me in, or would I get out with my soul and taste buds where they were when I entered this mahogany abyss? Little to no lacing left on the glass.
The aroma wasn't as strong as I was expecting. I was gearing for a punch in the nose. But it was much more subtle. Some nutty malts waged an invisible war with the affects of bourbon soaked oak. Though surprisingly light, an awareness of a dark, ancient wine of moderate alcohol content resided in the glass's atmosphere. It was unsuspecting and invigorating all at once. A brew I knew would be strong was reigned in to not divulge the lucky partaker in exactly what was to come, but offering enough to entice. A bold poker face, to say the least. I went All In.
The first sip was more than one could hope for. Woods and grains mingled on the palate with dark fruits. More nuttiness from the nose carried over into the mouth and fought for face time with a dry cocoa essence. The bourbon quality unleashed a sweet burn and sweeter twang, only to be ever so delicately extinguished by a minor hop bitterness upon swallow. The opaque liquid was full in the mouth. Low carbonation made this a smooth operator, though still retaining a dryness. Quite classy.
The drinkability of this beer is as one would assume; a slow-goer. But that's fine, because 11.5% is a monster. I sat on one glass for an entire meal and it was fantastic all the way through, getting better as it crawled to room temp, and it warmed me thoroughly. And as mentioned, it's smooth.
So, when all was said and done, it all became clear. Through charity and goodwill The Alstrom Bros are blessed shepherds keeping us from the tyranny of the Big 3, and when those corporate evils try to destroy us with their poison, this beer, TRITICUS, is The Fury, The Anger, The Vengeance.
Bring it.
===
This is a true winner and it wouldn't matter who brewed it with the way this came out. The fact it was the Bros and the shout out to BA on the menu (as well as the bottle I picked up to lay down..aw yeah) made it feel like I was involved, like I mattered. And it also made it that much better I felt important drinking this, like it was some exclusive club drink (Maybe this is how Puff Diddy feels when he's drinking full bottles of Cristal?). And for the price of a 13 oz. glass ($3.95!), this is an incredible deal. Can you believe some people pay the same or more for a Bud Light when this kind of stuff exists??. I apologize for the longwinded review, but this was worth it and deserves it.
★
4,402 characters
4.55
/5
rDev
-1.9%
look: 4.5 | smell: 4.5 | taste: 4.5 | feel: 4 | overall: 5
I wonder if I can get the boys to install a tap here in my flat. This was one of my top beers from the 2005 American Beer Fest.
This one has a cola colour with yellow and orange tones in the edges. There's a very strong and very pleasant overtone of bourbon in the smell. It's apparently picked up a lot of character from the barrel.
Initial taste is a dark sweet maltiness, but it nicely gives way to bourbon overtones. There's a spicy finish with an overt alcohol presence, infused with molasses.
Body is fizzier and slightly thinner than expected. Oddly, it seems bit syrupy at the same time. Very complex....very nice!
Be well
-UF
★
647 characters
Harpoon 100 Barrel Series #10 - Triticus (Buffalo Trace Barrel-Aged) from Harpoon Brewery & Beer Hall
-
out of
100
based on
3
ratings.