Dismiss Notice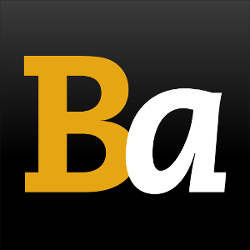 Site Performance Updates: We're aware of the nightly site outage, and working on resolving the issue.
Royal Jamaican Alcoholic Ginger Beer
| Big City Brewing CO LTD
BA SCORE
79
okay
15
Reviews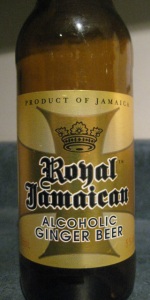 BEER INFO
Brewed by:
Big City Brewing CO LTD
Jamaica
Style:
Herbed / Spiced Beer
Alcohol by volume (ABV):
4.40%
Availability:
Year-round
Notes / Commercial Description:
No notes at this time.
Added by IronDjinn on 05-23-2011
Reviews: 15 | Ratings: 50

3.78
/5
rDev
+13.9%
look: 3.75 | smell: 3.75 | taste: 3.75 | feel: 4 | overall: 3.75
Poured into a Duvel tulip. No readable freshness date.
A- Pours a murky gumdrop-like color and produces no head. No surface foam, no lacing.
S- Smells like ginger ale.
T- Immediately, I have the same problem with this that I do with hard root beer. It tastes good since I like ginger ale/ginger beer but when I drink those beverages I like to take big swigs and the alcohol in this prevents that from being a pleasurable experience. I will say, the intense ginger is quite nice and gives a pleasant burn. Pretty sweet as well.
M- Lots of ginger heat on the palate and in the back of the throat. Medium carbonation and a light, syrupy body.
O- I bet this could be used to make a killer dark n' stormy, but to drink it on its own isn't something I'd aim to do ever again. Good for what it is.
★
804 characters
5
/5
rDev
+50.6%
look: 5 | smell: 5 | taste: 5 | feel: 5 | overall: 5
I love Ginger, love this beer!
I taste ginger, candy, right amount of sweet.
It lights one up.
It did not have any of the bitter taste of most beer!
★
153 characters

3.34
/5
rDev
+0.6%
look: 3.25 | smell: 3.5 | taste: 3.25 | feel: 3.5 | overall: 3.25
A: Pours a cloudy pale yellow in color with light to moderate amounts of active visible carbonation rising from the bottom of the glass and faint lemon yellow highlights. The beer has a half finger tall fizzy white head that quickly reduces to a tiny patch of extremely thin film and faint traces of a ring at the edges of the glass. Minimal amounts of lacing are observed.
S: Moderate aromas of fresh ginger over the top of light aromas of lemon. Hints of grainy malts in the background.
T: Upfront there is a light flavor of grainy malts with a moderate amount of sweetness. That is followed by light flavors of lemon citrus and moderate to strong flavors of spicy fresh ginger. Minimal amounts of bitterness in the finish.
M: Light bodied with moderate amounts of carbonation. Crisp with a light amount of prickliness.
O: Easy to drink and refreshing, pairs nicely with spicy foods. Doesn't taste like there is any alcohol is this at all.
★
946 characters

3.75
/5
rDev
+13%
look: 4 | smell: 4 | taste: 3.75 | feel: 3.5 | overall: 3.5
From bottle brought from coolwines, Sweet up front with spices then a bit of heat in the throat followed by more heat but it's not uncomfortable. Quite nice.
★
157 characters
5
/5
rDev
+50.6%
look: 5 | smell: 5 | taste: 5 | feel: 5 | overall: 5
I love this beer! It has a kick that lingers. A lot of love (and ginger) went into this crafty delight. A mild after burn of ginger stays with you but is subsided with the smooth velvety sweetness and texture that follows. It's slightly sweeter than your normal craft brew and isn't for everyone. If since it introduced it to the neighborhood, it's proven quite the task to even keep it in stock!
★
396 characters

3.88
/5
rDev
+16.9%
look: 2 | smell: 4.5 | taste: 3.75 | feel: 4.25 | overall: 3.75
BOD 226/14. Pours a turbid, off white, very light amber of suspended ginger. No head, lacing or retention. Exceptional nose of ginger over a sweet background with a sweet citrus note. Light medium body with a nice slick oily texture. The carbonation level is above normal with a nice effervescent finish. The flavor profile is 2 dimensional and quite intense. It begins with intense ginger that fades into an intense candy like sweetness. As the sweetness fades, the ginger burn begins with an intensity on the tongue then flows to the back of the throat. The intensity is similar to chili pepper - this baby will light you up. Such makes it hard to assign taste ratings - some will love it's intensity, others shall hate it. If the intent was to bombard you with ginger and it's spicy heat - they have certainly succeeded. Personally, I like this one.
★
864 characters
1.59
/5
rDev
-52.1%
look: 2.75 | smell: 2.5 | taste: 1 | feel: 1.75 | overall: 1.25
A: Limpid, cloudy yellow, absolutely no head at all.
S: Smells pretty much like Pine-sol.
T: Absolutely cloyingly, sickeningly sweet. I couldn't drink more than a tablespoon. Possibly the worst beer I've ever had.
Ugh, avoid avoid avoid. This is sweeter than sodas, sweeter than lemonade.
★
292 characters

2.81
/5
rDev
-15.4%
look: 2.25 | smell: 3.75 | taste: 2.5 | feel: 2.75 | overall: 2.5
Purchased at the LCBO as a single bottle. Served at 4deg C in a draught glass
A- Open weak and pours no head and light pee yellow.
S- Ginger ginger ginger
T- See above and super sweet
M- Tart
O- Ginger beer. It is what it is.... gut rot.
Food Pairing
This ginger beer went well with... Jerk Chicken, what else!!
Enjoy
★
325 characters

3.66
/5
rDev
+10.2%
look: 3.25 | smell: 3.5 | taste: 3.75 | feel: 3.75 | overall: 3.75
Poured into a Dogfish Head pint glass. Pours a cloudy pale straw, looking like good non-filtered ginger ale, no head, but light sparse bubbles rising. Aroma is straightforward ginger ale (good fresh ginger style), not much malt. Light bodied with decent carbonation, despite the looks. Wow, this is a pretty good ginger ale, with the hot, spicy ginger root flavor that I enjoy. I'm getting almost no malt here, except a slight tempering of the hot spiciness in the finish which I attribute to the light malt. In a blind taste test, I would probably not guess there was malt here, nor much alcohol. This is quite good and with a moderate sweetness, which is a positive in the overly sweetened ginger ale world. A good ginger ale, but a odd style for me; I'm not looking for alcohol when I want a ginger ale nor a light sweet beverage when I want a beer. Definitely delivers what it advertises. I like it.
★
903 characters

3.49
/5
rDev
+5.1%
look: 2 | smell: 3 | taste: 4 | feel: 3.5 | overall: 3.5
Undated bottle acquired at the MLCC. Poured cold into a wine glass.
Extremely pale straw yellow and quite hazy with a small fizzy white head. Looks as though someone poured flour into a Bud... This is a ginger beer, so let's review it as such. Nose is heavily spicy dried ginger powder with nothing else going on. Body has a bit of wheat malt lingering in the background behind a thoroughly enjoyable hot ginger burn. Seems once again to be predominantly dried ginger. Beer finishes as it began, with ginger and more ginger. Very dry and refreshing on a hot summer day.
★
570 characters

3.46
/5
rDev
+4.2%
look: 4 | smell: 3 | taste: 3.5 | feel: 4 | overall: 3.5
Appearance- A very pale, foggy yellow that is similar to the colour of lemonade or ginger ale. Zero amount of head.
Smell - Fresh ginger, lemongrass, and citrus notes.
Taste- Sweet honey, and tangy similar to a pop/soda. Ginger flavour comes through at the end.
Mouthfeel- Light carbonation on the tongue. Starts to tingle at the end as it goes down your throat.
Overall- For the style of beer, this is quite refreshing. A perfect compliment for a warm summer day. The ginger will also clear out your sinuses.
★
514 characters

3.29
/5
rDev
-0.9%
look: 2 | smell: 3 | taste: 3.5 | feel: 2.5 | overall: 4
355ml bottle. Is this the real ting, mon? Let's find out, eh?
This beer pour a cloudy, super-pale muddled straw colour, with a razor-thin cap of crackling 'head', which disappears in less than a mere instant, leaving no evidence of its existence anywhere near the glass.
It smells of simple sugar solution, sweet 'n spicy crystallized ginger, and a bit of wet grassiness. The taste is rather pleasantly and heavily spicy, zingy ginger root, one soon gang-piled on by a saccharine pale bready maltiness, a touch of above-ground leafy vegetables, and the suggestion of alcohol, in the sense that this isn't just one of those foreign sodas you see in ethnic grocery stores.
The carbonation is, how you say, crackling, in the matter of Ginger Ale, and consequently a tad zippy, the body slick and sugary, and fairly hefty from it - smoothness is not an option with that fiery spiciness wafting about. It finishes with a seemingly rising ginger heat coming around for another big toke after the sweetness starts to ebb away - the effect of this after a few glugs is much more intense than I would have expected.
When you're adding fresh ginger (oh yeah), cane sugar (no kidding) and rum (less obvious) to the mix, you get more of a heady spiced Caribbean mixed drink, than a beer. The real ginger, to its credit, provides a slow, sneaky burn, making this a drinkable enough bevy overall, way better than those other sugar-heavy, diabetes-tempting, and tongue-scraping 'ginger beers' out there.
★
1,493 characters
3
/5
rDev
-9.6%
look: 3 | smell: 3 | taste: 3 | feel: 3 | overall: 3
I wouldn't go so far as to call this a beer, even though beer is listed in the ingredients.
Cloudy, pale yellow (almost straw colour) with lots of carbonation but no head. Cane sugar and ginger nose. No malts, no hops. Big blast of ginger on the tongue, sugar and light rum. Gingery to the point of leaving a burning sensation.
Strong carbonation - much like regular, non-alcoholic ginger beer. This is not strictly a beer, but more like a regular carbonated Jamaican ginger beer with actual beer and rum added to make it alcoholic. Great on a hot day.
★
554 characters
3.46
/5
rDev
+4.2%
look: 4 | smell: 3 | taste: 3.5 | feel: 4 | overall: 3.5
bottle poured into pint glass 27/7/11
A too many bubbles to determine clarity in a straw yellow body, cola like finger of foam fizzes out in seconds and carbonation leaves the surface looking like a pot of boiling water, different for sure
S smells like flat ginger ale and lemon
T spicy ginger with some diluted brown sugar water, its so basic but I like it
M this is the kind of beer I need to have a beer after too kill the spicy heat, tingles the mouth for sure and leaves a ginger heat on the finish
O doesn't drink like a beer at all but I found it pretty easy too drink
must love ginger and not something you could drink all day, interesting but I wouldn't call it a "beer"
★
690 characters
2.99
/5
rDev
-9.9%
look: 2 | smell: 3 | taste: 3 | feel: 2.5 | overall: 3.5
From a 355 ml brown bottle, shiny gold label. Pours out a pale hazy straw colour with a quick splash of fizzy head and no retention.
Aroma is of sweetened ginger, with doses of warmth emanating from the present ginger as well.
The flavour is of sharp, warm ginger, very faint bready malt, finishing on a sweeter note with the eponymous ginger character. More of an earthy character lingers in the aftertaste.
Light mouthfeel, slick texture with a brisk, high level of carbonation.
Perhaps leaning more along the lines of a malternative, I would imagine it would be better straight out of the bottle and well chilled. I love ginger so don't find this all that offensive, but would still find it at its best as a hot day lawnmower beer. Very one dimensional, and if you don't like ginger this may be one to pass (unless you're one of those diseased/obsessed ticker types).
★
882 characters
Royal Jamaican Alcoholic Ginger Beer from Big City Brewing CO LTD
79
out of
100
based on
15
ratings.