Dismiss Notice
Dismiss Notice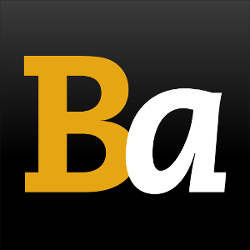 Join Our Email List →
And we'll send you the latest updates and offers from BeerAdvocate, because knowing is half the battle.
Dismiss Notice
Nevermore Chocolate Oatmeal Stout
- Rush River Brewing Company
| | |
| --- | --- |
| Educational use only; do not reuse. | |
Reviews: 41 | Hads: 127

4
/5
rDev
+7%
look: 4 | smell: 4 | taste: 4 | feel: 4 | overall: 4
Appearance: Black, good head.
Smell: Coffee, earthy aroma.
Taste: Coffee to start, semi-sweet chocolate in the middle, then back to a coffee finish.
Drinkability: I would never guess this was 8%, light feel and easy to drink.
Picked up a single, Rush River is pretty local to the Twin Cities. This was enjoyable, not super strong or over the top, just a solidly made stout. Good stuff.
★
389 characters

3.59
/5
rDev
-4%
look: 2.5 | smell: 3.5 | taste: 4 | feel: 4 | overall: 3
Poured from a 12 ounce bottle into a pint glass.
A: Pours black with no light shining through. Head is thin, and there are clumpy yeast chunks floating around the glass. Head retention is good, but lacing is minimal.
S: Lots of chocolate and coffee notes, with almost no hop character. It smells too sweet, as if fermentation was not quite complete.
T: Much better. Roasty malt with flavors of coffee and chocolate. Hops lend a slight kiss of dry character on the back end.
Notes: This full-bodied stout was a slacker in some categories, but other aspects made up for it. Flavor is intense, but not over the top. Rich in flavor, but a beer that can be sipped on it's own or enjoyed with a dessert. As the first bottled release of this brew, it's a solid effort. I have a feeling that future releases will be much better. This is an up and coming brewery, and I have my faith in them.
★
888 characters

3.86
/5
rDev
+3.2%
look: 4.5 | smell: 3.5 | taste: 4 | feel: 3.5 | overall: 4
Pitch black color with two fingers of tan head that had good retention before settling to a thick cap. Massive amount of sticky lacing is left on the glass.
Mostly roasted malt aroma. Maybe just a hint of chocolate and smoke. Does not smell like anything special.
Good chocolate flavor up front. Nicely balanced with roasted malt. A hint of smoke. The chocolate and roasted bitterness are balanced. Some alcohol flavor in the finish as well as some warming.
A little overcarbonated and a touch thin. Maybe if the carbonation is toned down a little, the body would feel more substantial.
An enjoyable stout with some chocolate flavor. I appreciated the balanced flavor.
★
673 characters

2.74
/5
rDev
-26.7%
look: 4 | smell: 2.5 | taste: 2.5 | feel: 3 | overall: 3
A- Pours a black color with a nice brown head. Head has ok retention, becomes a layer of bubbles and leaves some nice lacing.
S- Wow there's really nothing here. Picking up super faint bitter chocolate and that's about it. A touch of roasted malts too.
T- Pretty disappointed here taste is one dimensional with really the chocolate being the flavour.
M- Medium in body and lighter side of medium in carbonation.
D- There is really not a whole lot going on here. I'm finding this one pretty boring. I think I'll skip this one next time.
★
540 characters
3.3
/5
rDev
-11.8%
look: 4 | smell: 4 | taste: 3 | feel: 3 | overall: 3
This beer pours a black color. The head is two inches in height, and recedes slowly into a solid half inch of foam. The aroma is of milk chocolate, dark chocolate, roasted malt, and cream. It is a very pleasing aroma, but not quite as strong as I would expect from a beer of 8% ABV. The taste is significantly stronger. There is a lot of chocolate for sure, but there is also a strong alcohol presence in the finish that marginalizes the enjoyment of the nice chocolate tones. The mouthfeel is full bodied with a velvety texture. The carbonation is quite high for a beer of this style also helps take away from the taste. Overall, this isn't a bead beer. It has some very good aspects, but it has some very bad ones too. I really hope that the folks at Rush River reformulate this recipe keeping the good parts and eliminating the bad.
★
835 characters

4.2
/5
rDev
+12.3%
look: 4 | smell: 4 | taste: 4.5 | feel: 4 | overall: 4
"Rush River Nevermore Chocolate Oatmeal Stout, stout with natural cocoa flavors. Small batch series, unfiltered, unpasteurized." 12 ounce bottle
Fully ebon in appearance, roasted tan head.
Bittersweet nose, roasty-toasty, with cocoa notes below. Getting louder as we go. Very nice.
Taste: Mmmm, good and chocolatey. Starts cocoa and stays cocoa, fading ever gently in the finish. Oatmeal gives it sleek smoothness, very easy on the palate. Very even-tempered, initial sweetness is matched with some bitter, and glides right down.
Alcohol 8 % by vol. Bit of a surprise, there, and it's not easily detected, until...oh, here it comes.
A great beer from Rush River that may change some minds about this under-appreciated brewery.
★
732 characters

3.29
/5
rDev
-12%
look: 3 | smell: 4 | taste: 3 | feel: 2.5 | overall: 3.5
Poured from a 12 ounce bottle into a tulip.
Appearance - Looks a little thin for an imperial stout, and has a thin head.
Smell - Rich smooth chocolate smell, very appealing.
Taste - First tastes are rich smooth chocolate, however that rich flavor is countered by a rather thin stout taste. The thin taste of stout diminishes the good chocolate taste.
Mouthfeel is too thing for the style.
Drinkability. The thin mouthfeel makes this more drinkable. The 8% alcohol is well masked.
★
484 characters
3.69
/5
rDev
-1.3%
look: 2.5 | smell: 3.5 | taste: 4 | feel: 3 | overall: 4
this beer was a special at Ed's. poor pour maybe but the beer had no head or lacing not that it mattered much. black
smell okay kinda hoppy but not much else
rather flavorful for a oatmeal stoat some hops and okay creamy oats.
ok mouthfeel not overly impressive but it goes down smooth.
I could drink five of these in session nice and interesting beer to try rather surprise by how few have reviewed this.
★
408 characters
4.33
/5
rDev
+15.8%
look: 4.5 | smell: 4 | taste: 4.5 | feel: 4 | overall: 4.5
On-tap at Lowertown Bulldog: Served chilled in a pint glass and quite black and thick with a slim tight and tan cap of foam that lifted slightly to a collar ring and some spotty lace.
Aroma is muted but clean of dusty chocolate muffin mix and tender sweet coffee roastyness.
Nice taster, as it warms it really comes into its own and quite milky creamy smooth and chocolately with nice nuances to cocoa powder, oaty sweetness, and slenderized roasted coffee. Smurfed in vanilla hints and black tea arrive late with a bit of dry hops. Its chocolatey rhythm really lasts long and has a nice palate soaking character.
Good steady chocolatey taste and smoothly thick and mildly carbonated medium body. Firm, smooth, soft, milky, and drinkable.
A solid stout from Rush River. Fans of the Young's Dbl chocolate would like this too.
★
828 characters

3.53
/5
rDev
-5.6%
look: 4 | smell: 3.5 | taste: 3.5 | feel: 3.5 | overall: 3.5
After trying to find the only Rush River beer that had eluded me, I finally came across it at two different bars in River Falls.
A - A relatively weak pour by the bartender delivers a dark jet black body that omits no light whatsoever. A light tan head rose a half finger thick and faded to a ring after a couple of minutes. Taking into account the weak pour, I assume the head would look better, but the body looked good regardless.
S - Not the strong nose I was expecting. While I was not in the optimal setting to get a good whiff of this beer, nothing stood out to me. Malts are present, along with cocoa, chocolate and a slight cream aspect.
T - Much like the smell. Chocolate and cocoa are present along with some faintly roasted malts. A nice cream aspect was also present but overall the beer was too subdued for my liking.
M - Medium bodied with a below average amount of carbonation. Faint roasted malts enter the mouth initially before a slight amount of carbonation arrives to provide a smooth transition into the chocolate and cream aspect of the beer. Finish is pretty smooth but nothing about this beer jumps out and grabs you.
D - This is a beer I will try again, but it's nowhere near as high on my list as Double Bubble. This beer just seems to subdued for my liking. Crank up the roasted malts, chocolate and cream aspects of this beer and let it come to life a bit more.
★
1,398 characters

3.95
/5
rDev
+5.6%
look: 4 | smell: 4 | taste: 4 | feel: 3.5 | overall: 4
On tap at Zorbaz in Detroit Lakes:
Nice drinking chocolate oatmeal stout. The cocoa flavor is reminiscent of Young Double Chocolate stout...kind of a dusting of sweet cocoa powder...also has some milk stout lactose notes...body is medium...mildly creamy....enjoyable beer I would drink again
★
294 characters
Nevermore Chocolate Oatmeal Stout from Rush River Brewing Company
84
out of
100
based on
41
ratings.