Dismiss Notice
Get 12 monthly issues of BeerAdvocate magazine and save $5 when you select "auto-renew."

Subscribe now →
Dismiss Notice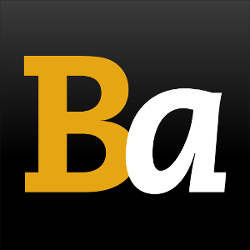 Join our email list →

And we'll send you the latest updates and offers from BeerAdvocate, because knowing is half the battle.
La Fromagerie Atwater
BA SCORE


90




outstanding




Reviews:

15


Visits:
Avg:

4.03


pDev:

n/a




[ Store ]

134, Atwater Avenue
Montreal, Quebec, H4C 2G3
Canada
phone: (514) 932-9731 | map

Notes:
Place added by: Goldorak

To get there by subway: Lionel-Groulx station on the green/orange line. Walk down Atwater street towards the clocktower, that's it. Usually closes around 6pm.
Reviews: 15 | Visits: 16

4
/5
rDev
-0.7%
I was expecting difficulty in finding this place, or at least the beers inside the store given the previous reviews, but I didn't find that to be the case at all. The market is incredibly easy to find (there are street signs leading to it), and La Fromagerie Atwater is right inside. If you're going to the market you should check it out anyway, so you'll come across it.
I was glad to find that they had a very good selection of beers, but I was not overly impressed (I only found a handful that I hadn't seen elsewhere, and they were nothing special in themselves). In the area, however, I can say that they've got the best selection, although they don't really have that much competition either! And given the amount of restocking going on, which was constant, I can assure you that the beer is fresh.
As to service, based on what I overheard one of the employees suggesting to a customer, I wouldn't expect much given that most BA's are already beer savvy. You might find help locating something that's new, but other than that I'd avoid their recommendations based on the numbers I've seen here.
Additonal notes: If you want to try the Joe Beef beer, but you're also planning to dine at Joe Beef just up the road, buy the beer here or you'll pay $8 for the small bottle (they apparently don't do the 500 ml's anymore) and it's really not worth it. The SAQ in the market does sell beer now, but it's really not worth looking at (mostly common imports). And finally, if you're going to buy cheese you'll find the widest selection here, although there are at least two other quality shops in the market.
★
1,613 characters
3.86
/5
rDev
-4.2%
vibe: 4 | quality: 4 | service: 3.5 | selection: 4
Another good beer/grocery in Montreal. On the way to the highway though a bit aways from core downtown Montreal. Nice atmsphere in this market, paid parking. No service, beers are organized by brewer with newer and more desireable offerings in the middle. Much choice, not everything here which is a plus and a minus. A worker carried the boxes to our car so that service contribution is noteable. Not the best not the worst store I have been to in Quebec, they are all trying to keep up. Still not a good American store, however that is of course the government's fault.
★
571 characters
4.15
/5
rDev
+3%
EDIT JANUARY 2009
I am boosting service rating because they have now made a room devoted exclusively to beers which gives much more needed space, my main gripe at the time of the original review. Plus, i've been able to speak with the beer guy over there since then & he knows his stuff.
Ok, first off, this a great place to get cheeses, spreads, etc..
But, i am rating this place for their beer-related service. With that in mind....
The whole market has a wonderful vibe to it. If you want to have a picnic or gastronomic meal, definitely come here.
The selection is pretty much the same as other beer stores in the area with almost no macros in sight (nice!)
The prices are bit higher but my main gripe is the area where their beer is kept. Very cramped! I know they go with what space they have, but they should definitely rearrange the space.
But all in all, not a bad place to shop as you can get everything from A to Z for a nice meal.
★
944 characters
3.8
/5
rDev
-5.7%
Damn you Atwater market!!
Every time I go there, it ends up costing me a fortune. It's like the minute I step out of my car*, my mild mannered Dr.Jeckyl turns into a Mr.Hyde of porkish proportions. Everything looks fabulous there. Fresh produce, a bakery** that redefines my definition of glutony, an SAQ that specialises in "produits du terroir Québecois"***, specialty foods stores, and my favorite, la fromagerie du marché.
This place is mainly a cheeze shop, one of the best in town. The Beer section is to your left, next to the olive bar. While you're going past the cash registers, look up to your right, over the fridges, that's where they keep all their glassware. Just about every Québec micro that have their own glassware are represented. Look further back and you'll see their "wall of Beers", with unopened items from breweries long gone. I wonder if the manager would sell me some of those...probably not.
Everything they have is available in fridges, and if it's legal to sell in Québec, chances are they have it. McAustlan brews are featured prominently**** and prices are good, sometimes cheaper than everywhere else. I'm not certain about overall quality, I've seen cases stockpiled in the corner that have been there for ages, so check the dates on the labels. Go downstairs to the cheeze/deli section and the helpful employees will gladly help you if you have any questions. They're not Beer fanatics for the most part, but they know their cheeze enough to give you the right pairings, and have helped me prepare Beer/wine and cheeze tastings on many occasions. While you're there, try out a few Québec cheezes, you'll be glad you did.
*Free parking, minutes from the downtown area. For those on foot, it's only 3-4 blocks away from the Lionel Groulx subway station. Spot the clock tower, it's there.
**Au pain doré is what it's called. Don't you dare walk in there on an empty stomach and a full wallet, because the roles will be quickly reversed.
***SAQ (Société des Alcohols du Québec) is our state-controlled liquor stores. Usually these stores only have about a foot and a half of shelf space for local products like honeywines, fruit alcohols and Québec ciders. But this stores specializes in these. No Beer however (bastards).
****The brewery is half a mile away from this place.
★
2,334 characters
4.35
/5
rDev
+7.9%
Whenever we go to Montreal we head straight for La Fromagerie Du Marche Atwater to stock up on cheese and beer. Atwater Market is very easy to get to coming from Vermont.
This place has the best selection of Canadian Micros that I have seen and the prices are great.
You need to hunt for the beer room as it is downstairs to the left behind the registers, but well worth the search.
It's hard to believe that such a great cheese store has such a great beer selection. They also have premium chocolates and all sorts of food stuffs.
★
534 characters
4.2
/5
rDev
+4.2%
Good ol Atwater. I usually try to stop here everytime I'm in Montreal for some cheese and beer. The beer selection isn't as big as some other places, but they stock the essentials and theres not a lot of filler, just the good stuff. It's nicer now that they actually have a proper beer room rather than it all being stuffed in a cooler in the corner. The prices here are generally pretty good, and cheaper than just about anywhere else in the city. It also has a pretty amazing cheese/meat/spread section, so is a great place to stop on the way out of the city as its very close to the autoroute. There is also an SAQ next door for all your ice cider shopping. Occasionally you'll get asked if you need help but its small enough that self service in the beer section is the best option. Definitely recommended.
★
810 characters

3.93
/5
rDev
-2.5%
vibe: 4 | quality: 4 | service: 3.75 | selection: 4
A:
Nice little tucked-away beer cave. Not huge, but a nice use of space. The rest of the store is cool, has a neat layout and is filled with cheese.
Q:
Well-oraganized, seemingly well-rotated, a good representation of QC beers, some random one-offs, etc. Also a wall of up-and-coming stuff which is kind of a crapshoot, but can occasionally produce a decent beer to try.
S:
Service seems okay. The people are willing to help, but since it is primarily a cheese shop most of the effort seems to go towards that.
S:
Pretty good selection. Without a doubt the best selection of anywhere within a few kilometers.
F:
Didn't rate it because they don't have like pub food or whatever, but if you want to set up some snack food, cheeses, and charcuterie for a beer tasting or picnic, or whatever, this is probably the best place to go in MTL.
V:
I feel like the prices can be a touch steep for some things. Especially if you look at some other shops outside of MTL. That said, it is average to a bit below average price for stuff from what I have seen.
★
1,050 characters
4.7
/5
rDev
+16.6%
Went here to pick up some micro-brews during our trip to Montreal for the Mondial de la bière. They have an entire little room dedicated to beer. Most of your usual beers are available as well as a pretty excellent selection of local Quebec brewed beers. I picked up a case of various Dieu Du Ciel beers as well as a few bottles of Unibroue that I typically don't see in the United States.
The main purpose of this store is a Cheese shop but they also have a great little selection of beer. I can't speak as to how expensive this place is as compared to other beer shops in the region. I will say it is more expensive than what I typically pay in the U.S. except for certain bottles of Unibroue which they had a special on. I will say the 6-packs of La Fin du Monde were cheaper here than they were in the Duty Free shop on the U.S. Canadian Border.
★
852 characters
3.66
/5
rDev
-9.2%
vibe: 4 | quality: 4 | service: 2.5 | selection: 4.25
Nice selection of local Quebec beers. The people who work here are hit and miss. One time the person I spoke to have a deep knowledge of beer related everything. Another time, they didn't know the prices of the beers I brought to the cash, and they didn't know what they priced items that were on their own shelves...not cool.
★
328 characters
3.7
/5
rDev
-8.2%
First off, you'll never find this place unless you are looking for it. As the name suggests, it is a cheese store (a good one)and the beer room is almost hidden from view.
Although the room is small, they don't stock much in the way of drek to boost profits--they focus on what most of you discerning consumers are seeking.
Pros: Quality selection and price, close to MacAuslan brewery on rue St-Ambroise (with patio service in summer), in an awesome market and near the canal.
Cons: small store, mostly French staff.
★
520 characters
4.45
/5
rDev
+10.4%
I love this place. Selection always growing. Very nice helpful staff. A good part of the staff is very knowledgeable too.
Not too long ago I decided this would be my only store and I'd give them all my business. Of course... I've been to other stores when I was looking for something in particular or discovered a new one, but Fromagerie Atwater is still my number one and I will do all I can to help them grow. All they need is more room for more beer and, this is just accessory, a nicer decor (but this really isn't a problem).
I also love cheese and they've got great prices and selection for that too.
Some other fine foods like chocolate, olive oils and spices but I've found better prices for those elsewhere. This is my beer and cheese place.
★
754 characters
4.37
/5
rDev
+8.4%
vibe: 4 | quality: 4.5 | service: 4.5 | selection: 4.25
What a little gem! Easy to get to, small but excellent selection of local beers and friendly people. I was there early on a Sunday morning so I expect that it was much more enjoyable to browse in the relatively small beer cellar than it would have been had it been crowded with people who actually knew what they were going to get and wanted me out of their way. Apparently my french is nearly incomprehensible but, like most everyone else in Montréal, they spoke english as well and, really, didn't laugh at my ridiculous accent any more than it deserved - again, it helped that I was the only one in the store so early in the day. If I had driven to the store I could have filled my trunk with some exceptional brews but I had to 'settle' for what I could carry back up the hill in a knapsack. I will definitely be back!
★
827 characters

3.3
/5
rDev
-18.1%
vibe: 3 | quality: 3.5 | service: 3 | selection: 3.5
I Just got back from this place this afternoon. As other comments have said, you need to look for it, because it is in a small room about 7 stairs down from the cheese store. They have a decent selection of Quebec beers: About 5-6 different DDC beers, I picked up 2 different Charlevoix beers and a Bilboquet Mackroken. If you are a gambler, they have tons of stuff you've probably never heard of, but at about 5 to 6$ for 500ml, I only bought what I've heard of before. Its not as big as the few beer depanneurs out east, but its the only one of its kind in the area.
★
568 characters

3.89
/5
rDev
-3.5%
vibe: 4.25 | quality: 4 | service: 3.5 | selection: 4
After trying a different beer stop every trip into Montreal I think this is my favorite. Being in such a great market the location can't be beat, even has a free parking lot. The selection is good, although one my favorites Brasserie Dunham only had a few options, but other breweries very well represented. My only other knock is the pricing is a little unorthodox with printed sheets taped above the cooler by brewery with lines crossed out for unavailable selections, just a bit more troublesome to figure things out. Most bombers were individually tagged though and most of the selection was in coolers. I will stop here again for sure.
★
640 characters
3.61
/5
rDev
-10.4%
vibe: 3.75 | quality: 3.75 | service: 3.5 | selection: 3.5
In order to learn more about artisanal beers, I have been reading reviews on this site and then going to local stores searching for Quebec-brewed beers with the best reviews. I have visited all the Montreal beer stores mentioned on Beer Advocate, and in my opinion, this is the best. I went there with specific beers in mind. The clerk (friendly and helpful) asked me which breweries I was looking for, and then immediately recommended the beers I was looking for as their best. That impressed me. In addition, the store is in the Atwater Market, which merits a visit in itself.
By contrast, when I went to Depanneur Peluso, they did not have the beers I was seeking. The clerk there was also friendly and helpful, and recommended other beers which he claimed were equally good. However, they were not. I didn't like them and neither did their reviews.
He also went into a side room, and pulled out a bottle of Dieu du Ciel fruit beer from a shelf behind a curtain. He told me that it was from their special store and I would love it. However, it had nothing to do with the type of beer I had asked him for. Sorry for being cynical, but it struck me as a selling technique. While this store is clean and attractive and has a large stock, it is not in an appealing neighbourhood.
As an interesting aside, artisanal beers are really taking off in Quebec. The "Metro" supermarket chain now stocks them, and their stock is expanding.
Hope this helps.
★
1,461 characters
La Fromagerie Atwater in Montreal, QC, Canada
90
out of
100
based on
15
ratings.