Dismiss Notice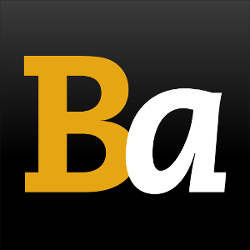 Site Performance Updates: We're aware of the nightly site outage, and working on resolving the issue.
American Amber / Red Ale
Description:
Primarily a catch all for any beer less than a Dark Ale in color, ranging from amber (duh) to deep red hues. This style of beer tends to focus on the malts, but hop character can range from low to high. Expect a balanced beer, with toasted malt characters and a light fruitiness in most examples. The range can run from a basic ale, to American brewers who brew faux-Oktoberfest style beers that are actually ales instead of lagers.
Average alcohol by volume (abv) range: 4.0-7.0%
[ ? ]
View the Top Rated Beers: American Amber / Red Ale
Style Examples - 1 to 50 (out of 5405) - Ordered by # Reviews

first ← prev

| 1-50 | 51-100 | 101-150 | next → last
Name
Brewery
ABV
Avg
Hads >
Bros
Tröegs Nugget Nectar
Tröegs Brewing Company

7.50

4.33
8,388
-
Fat Tire Amber Ale
New Belgium Brewing

5.20

3.6
8,277
82
Green Flash Hop Head Red Ale
Green Flash Brewing Co.

8.10

4
3,388
90
Tröegs Hopback Amber Ale
Tröegs Brewing Company

6.00

4.02
3,023
-
Bell's Amber Ale
Bell's Brewery, Inc.

5.80

3.85
2,961
97
Flipside Red IPA
Sierra Nevada Brewing Co.

6.20

3.84
2,849
-
Censored
Lagunitas Brewing Company

6.75

3.77
2,681
-
Red Rocket Ale
Bear Republic Brewing Co.

6.80

4.06
2,578
96
Great Lakes Nosferatu
Great Lakes Brewing Co.

8.00

4.07
2,534
90
Lagunitas Lucky 13 Mondo Large Red Ale
Lagunitas Brewing Company

8.80

4.1
2,492
94
Zoe
Maine Beer Company

7.20

4.19
2,383
-
Santa's Private Reserve Ale
Rogue Ales

5.30

3.78
2,285
92
Ruedrich's Red Seal Ale
North Coast Brewing Co.

5.40

3.9
2,030
98
Boont Amber Ale
Anderson Valley Brewing Company

5.80

3.84
1,528
94
American Amber Ale
Rogue Ales

5.30

3.87
1,427
90
Highland Gaelic Ale
Highland Brewing

5.80

3.81
1,421
90
Tocobaga Red Ale
Cigar City Brewing

7.40

4.13
1,403
-
California Amber
Ballast Point Brewing Company

5.50

3.83
1,373
89
Avalanche Ale
Breckenridge Brewery

4.40

3.22
1,277
78
CascaZilla
Ithaca Beer Company

7.00

3.86
1,217
-
Full Sail Amber
Full Sail Brewery & Tasting Room & Pub

5.50

3.75
1,152
96
Global Warmer
Sixpoint Brewery

7.00

3.95
1,090
-
St. Rogue Red
Rogue Ales

5.10

3.79
1,049
77
Blazing World
Modern Times Beer

6.80

4.11
1,040
-
Anchor BigLeaf Maple Autumn Red
Anchor Brewing Company

6.00

3.63
959
85
Red Tail Ale
Mendocino Brewing Company

6.10

3.45
948
87
Prohibition Ale
Speakeasy Ales & Lagers

6.10

3.84
943
93
Red Wheelbarrow
Maine Beer Company

7.00

4.1
939
-
Tongue Buckler - Imperial Red Ale
Ballast Point Brewing Company

10.00

3.9
919
-
Fixed Gear
Lakefront Brewery, Inc.

6.80

3.76
903
-
Five AM
BrewDog

5.00

3.84
808
-
Red Hoptober
New Belgium Brewing

6.00

3.82
808
90
Stone Pataskala Red X IPA
Stone Brewing Co.

7.30

4.1
807
-
Captain Sig's Northwestern Ale
Rogue Ales

6.20

3.79
799
-
YuleSmith (Winter)
AleSmith Brewing Company

8.50

4.1
780
-
Switchback Ale
Switchback Brewing Company

5.00

3.53
768
-
Shark Attack Double Red Ale
Port Brewing

9.00

3.86
761
-
Runoff Red IPA
Odell Brewing Company

6.50

4.04
739
90
AleSmith My Bloody Valentine
AleSmith Brewing Company

6.66

4
634
-
Red Nectar
Humboldt Brewing Co.

5.40

3.65
581
-
Ambergeddon
Ale Asylum

6.80

3.99
577
-
Fistmas
Revolution Brewing Company

6.10

3.8
572
-
Terrapin Oaked Big Hoppy Monster
Terrapin Beer Company

10.30

3.88
563
88
Blood Of The Unicorn
Pipeworks Brewing Company

6.50

4.02
562
-
AutumnFest
Weyerbacher Brewing Co.

5.40

3.56
557
86
Kingpin Double Red Ale
BridgePort Brewing Co. / Brewpub

7.50

3.5
549
80
Loakal Red
The Bruery

6.90

3.97
538
-
Toaster Pastry
21st Amendment Brewery

7.60

4
532
-
Mermaid's Red Ale
Coronado Brewing Company

5.70

3.62
530
-
Duck-Rabbit Amber Ale
The Duck-Rabbit Craft Brewery

5.50

3.41
516
-

first ← prev

| 1-50 | 51-100 | 101-150 | next → last