Dismiss Notice
Get 12 monthly issues of BeerAdvocate magazine and save $5 when you select "auto-renew."

Subscribe now →
Dismiss Notice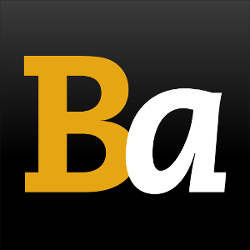 Join our email list →

And we'll send you the latest updates and offers from BeerAdvocate, because knowing is half the battle.
American Pale Lager
Description:
Sometimes referred to as "all-malt," this category of beer refers to lagers brewed without cereal adjuncts (mainly rice or corn). Though often still yellow and fizzy, these beers will display a broader depth of malt flavor and a more complex bitterness vs. their adjunct counterparts.
Average alcohol by volume (abv) range: 4.0-6.0%
[ ? ]
View the Top Rated Beers: American Pale Lager
Style Examples - 1 to 50 (out of 1397) - Ordered by # Reviews

first ← prev

| 1-50 | 51-100 | 101-150 | next → last
Name
Brewery
ABV
Avg
Hads >
Bros
Longboard Island Lager
Kona Brewing Co.

4.60

3.38
2,481
80
Hoponius Union
Jack's Abby Brewing

6.70

4.23
2,441
94
Kirin Ichiban
Kirin Brewery Company, Limited

5.00

2.64
1,667
44
Samuel Adams Double Agent IPL
Boston Beer Company (Samuel Adams)

5.00

3.82
1,546
-
Shift Pale Lager
New Belgium Brewing

5.00

3.66
1,348
87
Session Lager
Full Sail Brewery & Tasting Room & Pub

5.10

3.67
1,120
90
Totally Naked
New Glarus Brewing Company

4.25

3.62
1,073
97
Anchor California Lager
Anchor Brewing Company

4.90

3.74
1,017
90
Michelob (Original Lager)
Anheuser-Busch

5.00

2.81
1,012
70
Guinness Blonde American Lager
Guinness Ltd.

5.00

3.29
914
71
Bell's Lager Of The Lakes
Bell's Brewery, Inc.

5.00

3.65
903
-
Skinny Dip
New Belgium Brewing

4.20

3.44
902
-
Shiner Kosmos Reserve
Spoetzl Brewery / Shiner

4.98

3.32
888
-
Otter Creek Citra Mantra
Otter Creek Brewing / Wolaver's

5.75

4.02
843
90
Kingfisher Premium Lager
United Breweries - UB Group

4.80

2.77
817
75
Shiner Blonde
Spoetzl Brewery / Shiner

4.40

2.93
800
71
Jabby Brau
Jack's Abby Brewing

4.50

3.93
678
88
Molson Golden
Molson Coors Canada

5.00

2.78
608
64
UnderDog Atlantic Lager
Flying Dog Brewery

4.70

3.57
590
87
Joe's Premium American Pilsner
Avery Brewing Company

4.70

3.71
582
-
Yuengling Premium Beer
Yuengling Brewery

4.40

3.01
564
69
Hopside Down India Style Pale Lager
Widmer Brothers Brewing Company

6.70

3.69
534
84
Henry Weinhard's Private Reserve
Blitz-Weinhard Brewing Co.

4.80

3.09
412
-
Steam Whistle Pilsner
Steam Whistle Brewing

5.00

3.41
396
-
Shiner Premium
Spoetzl Brewery / Shiner

4.40

3.08
394
-
KC Pils
Boulevard Brewing Co.

4.80

3.69
342
-
The One They Call Zoe
Hops and Grain Brewery

5.20

3.99
334
78
Supper Club Lager
Capital Brewery

5.00

3.37
332
-
Omission Lager (Gluten-Free)
Widmer Brothers Brewing Company

4.60

3.24
304
-
Mexican Logger
Ska Brewing Co.

5.20

3.36
292
88
Kenzinger
Philadelphia Brewing Company

4.50

3.54
279
-
Bell's Quinannan Falls Lager
Bell's Brewery, Inc.

6.40

4.09
263
-
Hop Syndrome Lager
Epic Brewing Company

5.00

3.57
252
87
Orange Blossom Pilsner
Orange Blossom Pilsner LLC

6.50

2.92
245
63
Desperados
Heineken Nederland B.V.

6.00

2.37
226
55
Golden
Abita Brewing Co.

4.20

3.13
220
83
River Horse Lager
River Horse Brewing Co.

5.00

3.3
220
-
Upslope Craft Lager
Upslope Brewing Company - Lee Hill

4.80

3.7
220
84
Slingshot American Craft Lager
Shmaltz Brewing Company

5.50

3.63
218
86
Alpine Glacier Lager
Tommyknocker Brewery

4.50

3.25
215
-
Name Tag Lager
Minhas Craft Brewery

5.00

2.53
212
-
Short's MMMKAY
Short's Brewing Company

5.00

3.86
211
-
Yuengling IPL
Yuengling Brewery

5.00

3.6
206
-
Pre-Prohibition Style Lager
Lucky Bucket Brewing Co.

4.50

3.34
188
-
East Coast Lager
Cricket Hill Brewing Co.

4.00

3.37
186
-
Sleeman Original Draught
Sleeman Breweries Ltd.

5.00

2.81
172
-
Flying Horse Royal Lager
United Breweries - UB Group

4.70

2.99
164
76
Shiner Light Blonde
Spoetzl Brewery / Shiner

4.20

2.61
157
-
Remain In Light
Cambridge Brewing Company

5.00

3.67
153
-
Keeper
Mikkeller ApS

5.00

3.67
147
78

first ← prev

| 1-50 | 51-100 | 101-150 | next → last