Dismiss Notice
Get 12 monthly issues of BeerAdvocate magazine and save $5 when you select "auto-renew."

Subscribe now →
Dismiss Notice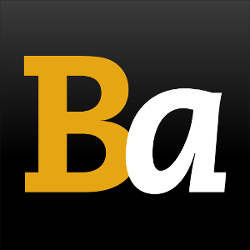 Join our email list →

And we'll send you the latest updates and offers from BeerAdvocate, because knowing is half the battle.
Happoshu
Description:
Japanese beer companies produce what's called "Happoshu," which is sparkling low malt beverage. Since the tax for Happoshu is much less than the tax for beer, happoshu is cheaper than beer. For that reason, Happoshu has become very popular in Japan. Happoshu classification occurs when an ingredient other than malt, hops, rice, corn, kaoliang, potato, starch, or sugar is used, or if the malt ratio is less than 67%.
Average alcohol by volume (abv) range: 4.0-7.0%
[ ? ]
View the Top Rated Beers: Happoshu
Style Examples - 1 to 50 (out of 59) - Ordered by # Reviews

first ← prev

| 1-50 | 51-100 | next → last
Name
Brewery
ABV
Avg
Hads >
Bros
Coedo Beniaka
Coedo Brewery (Kyodo Shoji Koedo Brewery)

7.00

3.34
96
-
Kirin Tanrei
Kirin Brewery Company, Limited

5.50

2.75
74
-
Sparkling Hop
Kirin Brewery Company, Limited

5.00

3.12
37
-
Asahi Honnama Red
Asahi Breweries Ltd

5.50

2.8
30
-
Suntory Kinmugi (Rich Malt)
Suntory

5.00

3.22
21
-
Clear Asahi
Asahi Breweries Ltd

5.00

2.77
21
-
Asahi Honnama Aqua Blue
Asahi Breweries Ltd

5.00

1.99
16
-
Sapporo Draft One
Sapporo Breweries Ltd.

5.00

1.91
13
-
Kirin Tanrei Green Label
Kirin Brewery Company, Limited

4.50

2.19
11
-
Kirin Enjuku
Kirin Brewery Company, Limited

6.00

3.05
10
-
Helios Goya Dry
Helios Distillery Co., Ltd.

5.00

3.63
10
-
Kinshachi Nagoya Red Miso Lager
Land Beer

6.00

3.55
9
-
Kirin Nodogoshi
Kirin Brewery Company, Limited

5.00

2.87
8
-
Orion Mugi Shokunin
Orion Beer Co., Ltd.

5.50

3.23
7
-
Asahi Honnama Gold
Asahi Breweries Ltd

5.50

3.32
7
-
Orion Southern Star
Orion Beer Co., Ltd.

5.50

2.75
6
-
Jokki (Jug Nama)
Suntory

5.00

2.39
6
-
Kirin Shirokirin
Kirin Brewery Company, Limited

5.50

2.95
5
-
Asahi Shinnama
Asahi Breweries Ltd

5.00

2.3
5
-
Kirin Enjuku Kuro
Kirin Brewery Company, Limited

6.00

3.14
5
-
Honkaku Karakuchi Mugi
Kirin Brewery Company, Limited

5.00

3.27
4
-
Barreal
Hite Brewery Company LTD

5.00

2.24
3
-
Orion Special X
Orion Beer Co., Ltd.

6.00

2.86
3
-
Sapporo Mugi To Hop: The Gold
Sapporo Breweries Ltd.

5.00

3.03
3
-
Sapporo Hokkaido Premium
Sapporo Breweries Ltd.

5.00

2.58
3
-
Kirin Tanrei W Double
Kirin Brewery Company, Limited

5.50

2.41
3
-
Kirin Sumikiri
Kirin Brewery Company, Limited

5.00

3.36
3
-
Suntory Kinmugi Clear Label (金麦クリアラベル)
Suntory

5.00

3.35
3
-
Asahi Style Free (and Purine Free)
Asahi Breweries Ltd

6.00

2.44
2
-
Orion Nangoku Monogatari
Orion Beer Co., Ltd.

5.50

2.58
2
-
Asahi Style Free
Asahi Breweries Ltd

4.00

2.21
2
-
Akiraku
Suntory

6.00

3.82
2
-
Suntory Aki No Zeitaku
Suntory

6.00

3.13
2
-
Sapporo Mugi To Hopppu (trans. Barley And Hop)
Sapporo Breweries Ltd.

5.00

3.19
2
-
Asahi Strong Off
Asahi Breweries Ltd

7.00

3.01
2
-
Sapporo Goku Zero
Sapporo Breweries Ltd.

4.00

2.16
2
-
Suntory Fuyu No Houjyun
Suntory

5.00

3.37
2
-
Summer White
Uehara Shuzou Co. Ltd. / Echigo Beer Pub

5.00

3.13
2
-
The Straight
Suntory

6.00

3.2
2
-
Kirin Tanrei Platinum Double
Kirin Brewery Company, Limited

5.50

1.92
2
-
Sapporo Mugi To Hop: Kaoru Koku
Sapporo Breweries Ltd.

5.00

4
1
-
Akita Bijin Hada
Tazawako Beer Brewery Restaurant

5.50

4
1
-
Kirin Koi Aji Deluxe
Kirin Brewery Company, Limited

6.00

2.5
1
-
Asahi Zeitaku Biyori
Asahi Breweries Ltd

5.50

3.05
1
-
Sapporo Sozai Ippin
Sapporo Breweries Ltd.

5.00

3.25
1
-
Kirin Smooth
Kirin Brewery Company, Limited

4.00

3.33
1
-
Sapporo Mugi To Hop Aka Red
Sapporo Breweries Ltd.

5.00

3.5
1
-
Kirin Fuyu Kirin
Kirin Brewery Company, Limited

5.00

2.5
1
-
Oishi Zero
Suntory

5.00

2.75
1
-
Asahi Fukairi No Aki
Asahi Breweries Ltd

6.00

3.25
1
-

first ← prev

| 1-50 | 51-100 | next → last