Dismiss Notice
Get 12 monthly issues of BeerAdvocate magazine and save $5 when you select "auto-renew."

Subscribe now →
Dismiss Notice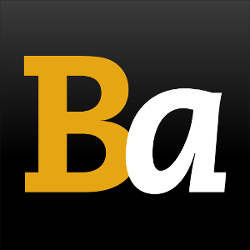 Join our email list →

And we'll send you the latest updates and offers from BeerAdvocate, because knowing is half the battle.
Japanese Rice Lager
Description:
Similar to Macro / Adjunct Lagers, wherein the beer's grist bill is cut by using large portions of rice, but not enough to be classified as Happoshu. Pale yellow in color, soft hop nose, and expect a rounded, firm malty character, moderate bitterness, and a trademark dry finish.
Average alcohol by volume (abv) range: %
[ ? ]
View the Top Rated Beers: Japanese Rice Lager
Style Examples - 1 to 50 (out of 56) - Ordered by # Reviews

first ← prev

| 1-50 | 51-100 | next → last
Name
Brewery
ABV
Avg
Hads >
Bros
Sapporo Premium Beer
Sapporo Breweries Ltd.

5.00

2.88
1,967
-
Asahi Super Dry
Asahi Breweries Ltd

5.00

2.7
1,360
55
Sapporo Original Draft Beer
Sapporo Breweries Ltd.

5.00

2.92
451
77
Kirin Lager
Kirin Brewery Company, Limited

4.90

2.31
250
51
Orion Premium Draft Beer
Orion Beer Co., Ltd.

4.70

2.95
248
73
Sapporo Draft Beer
Sapporo Breweries Ltd.

5.00

2.88
226
73
Koshihikari Echigo Beer
Uehara Shuzou Co. Ltd. / Echigo Beer Pub

5.00

3.27
177
-
Asahi Draft (Jukusen)
Asahi Breweries Ltd

5.00

2.87
84
74
Kirin Classic Lager
Kirin Brewery Company, Limited

4.50

2.71
55
-
Sapporo
Sleeman Breweries Ltd.

5.00

3.01
20
-
Siwo
Hangzhou Xihu Beer Asahi Co. , Ltd.

3.80

2.54
19
-
Asahi Orion
Asahi Breweries Ltd

5.00

2.77
18
-
Sapporo Fuyumonogatari - The Winter's Tale
Sapporo Breweries Ltd.

5.50

2.7
16
50
Organic Beer Shinshu Sansan
Yo-Ho Brewing Company

5.00

3.2
15
-
Koji Il Riso
Birrificio Del Ducato

4.50

3.95
13
-
Asahi Dry Premium
Asahi Breweries Ltd

6.00

-
12
-
Zhujiang Beer
Guangzhou Zhujiang Brewery Co. Ltd.

4.30

2.18
11
-
Kirin Bar Beer
Kirin Brewery Company, Limited

4.50

2.25
10
-
Kirin Ichiban Maribana
Kirin Brewery Company, Limited

5.50

3.55
8
-
Kirin Premium Draft Beer
Kirin Brewery Company, Limited

?

3.81
8
-
Kaiju
Jackie O's Pub & Brewery

5.50

-
7
-
Yebisu Joël Robuchon
Sapporo Breweries Ltd.

5.00

3.62
6
-
Kirin Brau Meister
Kirin Brewery Company, Limited

5.50

3.79
6
-
Hapa Beer
Great Divide Brewing Company

?

3.78
5
-
Robot Ninja Sorachi Lager
Happy Place Brewing Co.

4.60

2.77
4
-
No. 5 Sorachi
Duggan's Brewery

4.00

3.18
3
-
Cobra Kai Rice Beer
Seabright Brewery

4.00

2.64
3
-
Kung Foo Rice Lager
2 Brothers Brewery

4.50

3.35
3
-
Taiwan Beer Draft Beer Only 18 Days
Taiwan Tobacco & Liquor Corporation

5.00

2.58
3
-
Nadare
Platt Park Brewing Company

5.20

3.55
2
-
Nikko Dark Beer
Nikko Brewing

?

2.2
2
-
Kinkura
Sekinoichi-shuzou, Iwate-kura Brewery

5.00

2.88
2
-
Sapporo Toretate Hop
Sapporo Breweries Ltd.

5.00

3.69
2
-
Swan Lake Koshihikari Rice Lager
Hyouko Yashiki No Mori Brewery

5.00

4.13
2
-
Asahi Super Dry Extra Sharp
Asahi Breweries Ltd

5.50

2.86
2
-
Abashiri Premium
Abashiri, K.K.

5.00

2.85
1
-
Golden Ale
OH! LA! HO Beer Club

4.50

2.71
1
-
Dragon
Baltika Breweries

4.20

2.75
1
-
Max Dry
Max Lager's American Grill & Brewery

6.50

2.69
1
-
Twains Ayame Sake Ale
Twain's Billiards and Tap

6.80

2.72
1
-
Yanjing 2008 Beer
Beijing Yanjing Beer Group Corporation

3.60

1.8
1
-
Nikko Beer
Nikko Brewing

5.00

1.46
1
-
BUSHI
Cerveceria Bruvado

5.11

2.58
1
-
Mockoli - Pilot Batch
Captain Lawrence Brewing Co.

5.60

2.62
1
-
Apta Para Celiacos
Damm S. A.

5.40

3.6
1
-
Koji Il Riso Yellow Koji
Birrificio Del Ducato

?

-
1
-
Koji Il Riso Black Koji
Birrificio Del Ducato

?

-
1
-
Orion Rich Style Original Brew
Orion Beer Co., Ltd.

?

3.5
1
-
Orion Zero Life
Orion Beer Co., Ltd.

?

2.5
1
-
Sake So Hoppy
Fort Street Brewery

9.50

3.46
1
-

first ← prev

| 1-50 | 51-100 | next → last