Dismiss Notice
Get 12 monthly issues of BeerAdvocate magazine and save $5 when you select "auto-renew."

Subscribe now →
Dismiss Notice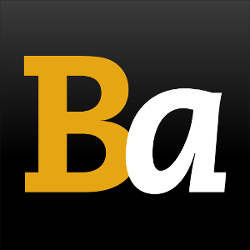 Join our email list →

And we'll send you the latest updates and offers from BeerAdvocate, because knowing is half the battle.
Doppelbock
Description:
Bocks--you know, those beers with goats on the label--are relatively strong German lagers. Doppelbocks--as the name might suggest--are typically even stronger and contain enough malty goodness that they've been considered a meal in a glass for centuries. Generally they have a very full-bodied flavor and are darker than their little Bock brothers and sisters and a higher level of alcohol too. They range in color from dark amber to nearly black, and dark versions often have slight chocolate or roasted characters.
Average alcohol by volume (abv) range: 6.5-9.0%
[ ? ]
View the Top Rated Beers: Doppelbock
Style Examples - 1 to 50 (out of 774) - Ordered by # Reviews

first ← prev

| 1-50 | 51-100 | 101-150 | next → last
Name
Brewery
ABV
Avg
Hads >
Bros
Ayinger Celebrator Doppelbock
Privatbrauerei Franz Inselkammer KG / Brauerei Aying

6.70

4.33
6,144
100
Tröegs Troegenator Double Bock
Tröegs Brewing Company

8.20

3.89
2,993
94
Spaten Optimator
Spaten-Franziskaner-Bräu

7.60

3.89
2,926
86
Salvator Doppel Bock
Paulaner Brauerei GmbH & Co. KG

7.90

3.91
2,553
-
Weihenstephaner Korbinian
Bayerische Staatsbrauerei Weihenstephan

7.40

4.19
2,468
91
Samichlaus Classic Bier
Brauerei Schloss Eggenberg

14.00

3.99
1,939
100
Samuel Adams Double Bock (Imperial Series)
Boston Beer Company (Samuel Adams)

9.50

3.93
1,884
92
Bell's Consecrator Doppelbock
Bell's Brewery, Inc.

8.00

3.77
1,290
94
Dark Horse Perkulator Coffee Dopplebock
Dark Horse Brewing Company

7.00

3.73
1,027
85
Andechser Doppelbock Dunkel
Klosterbrauerei Andechs

7.10

4.31
984
-
Moretti La Rossa Birra Doppio Malto
Birra Moretti (Heineken)

7.20

3.67
904
86
Aecht Schlenkerla Eiche
Brauerei Heller-Trum / Schlenkerla

8.00

4.08
826
-
Thomas Hooker Liberator Doppelbock
Thomas Hooker Brewing Company

8.50

4.21
682
100
EKU 28
Kulmbacher Brauerei AG

11.00

3.92
678
99
Smuttynose S'muttonator (Big Beer Series)
Smuttynose Brewing Company

8.50

4.01
616
96
Butthead Doppelbock
Tommyknocker Brewery

8.20

3.63
596
93
Autumnal Fire
Capital Brewery

7.80

4.07
578
-
Augustiner Bräu Maximator
Augustiner-Bräu Wagner KG

7.50

3.91
571
81
St. Victorious
Victory Brewing Company - Downingtown

7.60

4.05
567
97
Leinenkugel's Big Butt Doppelbock
Jacob Leinenkugel Brewing Company

5.70

3.19
475
-
Smooth Hoperator
Stoudts Brewing Co.

7.00

3.95
465
-
Weltenburger Kloster Asam-Bock
Klosterbrauerei Weltenburg

6.90

4.1
463
-
Wasatch The Devastator Double Bock
Utah Brewers Cooperative

8.00

3.61
453
83
Wolfgang Doppelbock Lager
Great Divide Brewing Company

8.00

4.04
431
92
Urbock 23°
Brauerei Schloss Eggenberg

9.60

3.58
424
-
Great Lakes The Doppelrock
Great Lakes Brewing Co.

7.80

3.85
418
-
Atwater Voodoovator
Atwater Brewery

9.50

3.44
404
-
Samichlaus Bier Helles
Brauerei Schloss Eggenberg

14.00

3.75
387
-
Doppel-Hirsch
Der HirschBrau/Privatbrauerei Höss

7.20

3.81
348
94
Saxonator Dunkles Doppelbock
Jack's Abby Brewing

8.50

4.02
339
-
Duck-Rabbit Duck-Rabbator
The Duck-Rabbit Craft Brewery

8.50

4
306
-
Blonde Doppelbock
Capital Brewery

7.80

3.85
284
-
Ettaler Curator Doppelbock (US Import Version)
Klosterbrauerei Ettal / Ettaler Klosterbetriebe GmbH

9.00

3.92
272
-
Josephs Brau Winterfest
Trader Joe's Brewing Company

7.50

3.55
268
81
Tucher Bajuvator Doppelbock
Brauerei Tucher Brau

7.20

4.11
243
100
Gordon Biersch Winter Bock
Gordon Biersch Brewery Restaurant

7.50

3.71
237
85
Doppelbock Dunkel
Brauerei Schloss Eggenberg

8.50

3.72
234
-
Kuhnhenn Dark Heathen Triple Bock
Kuhnhenn Brewing Company

12.50

3.93
233
-
Thomas Creek Deep Water Dopplebock
Thomas Creek Brewery

7.00

3.41
221
-
Snow Blind Doppelbock
Starr Hill Brewery

7.70

3.63
215
81
Lobotomy Bock
Indian Wells Brewing Company

10.50

2.98
200
-
Doppelbock Grande Cuvée Printemps
Les Trois Mousquetaires

8.60

4.15
191
100
Sled Dog Dopplebock
Wagner Valley Brewery

8.50

3.69
187
79
Dopple Bock
Sprecher Brewing Company

7.85

3.86
177
89
St. Nikolaus Bock Bier - Brewer's Reserve
Pennsylvania Brewing Company

8.50

4.19
168
-
Christian Moerlein Emancipator Doppelbock
Christian Moerlein Brewing Company

6.50

3.8
161
-
Primátor Double Bock Beer
Pivovar Náchod a.s.

10.50

3.42
159
75
Frelser
Mikkeller ApS

11.00

4.05
153
-
Double Skull Doppelbock Lager
Epic Brewing Company

9.00

3.64
151
-
Granitbock
Brauerei Hofstetten Krammer GmbH & Co. KG

7.30

3.71
143
-

first ← prev

| 1-50 | 51-100 | 101-150 | next → last