Dismiss Notice
Get 12 monthly issues of BeerAdvocate magazine and save $5 when you select "auto-renew."

Subscribe now →
Dismiss Notice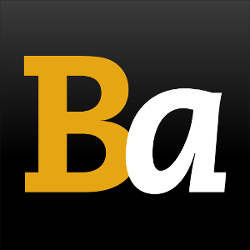 Join our email list →

And we'll send you the latest updates and offers from BeerAdvocate, because knowing is half the battle.
German Pilsener
Description:
The Pilsner beer was first brewed in Bohemia, a German-speaking province in the old Austrian Empire. Pilsner is one of the most popular styles of lager beers in Germany, and in many other countries. It's often spelled as "Pilsener", and often times abbreviated, or spoken in slang, as "Pils."
Classic German Pilsners are very light straw to golden in color. Head should be dense and rich. They are also well-hopped, brewed using Noble hops such has Saaz, Hallertauer, Hallertauer Mittelfrüh, Tettnanger, Styrian Goldings, Spalt, Perle, and Hersbrucker. These varieties exhibit a spicy herbal or floral aroma and flavor, often times a bit coarse on the palate, and distribute a flash of citrus-like zest--hop bitterness can be high.
Average alcohol by volume (abv) range: 4.0-5.5%
[ ? ]
View the Top Rated Beers: German Pilsener
Style Examples - 1 to 50 (out of 2198) - Ordered by # Reviews

first ← prev

| 1-50 | 51-100 | 101-150 | next → last
Name
Brewery
ABV
Avg
Hads >
Bros
Prima Pils
Victory Brewing Company - Downingtown

5.30

4.06
4,981
92
Beck's
Brauerei Beck & Co.

5.00

2.84
1,970
62
Warsteiner Premium German Pilsener
Warsteiner Brauerei

4.80

3.43
1,921
84
Scrimshaw Pilsner
North Coast Brewing Co.

4.40

3.74
1,814
91
Pivo Pils
Firestone Walker Brewing Co.

5.30

3.99
1,695
-
Bitburger Premium Pils
Bitburger Brauerei

4.80

3.48
1,646
-
The Crisp
Sixpoint Brewery

5.40

3.96
1,519
98
Tröegs Sunshine Pils
Tröegs Brewing Company

4.50

3.8
1,511
-
Carlsberg Beer
Carlsberg Danmark A/S

5.00

3
1,432
70
Two Women Lager
New Glarus Brewing Company

5.00

3.9
1,348
96
Nooner Pilsner
Sierra Nevada Brewing Co.

5.20

3.86
1,311
-
Polestar Pilsner
Left Hand Brewing Company

5.50

3.65
1,086
96
St. Pauli Girl
St. Pauli Brauerei C.L. Wilh. Brandt Gmbh & Co.

4.90

2.9
1,053
70
Brooklyn Pilsner
Brooklyn Brewery

5.10

3.71
1,009
86
Bohemia
Cervecería Cuauhtémoc Moctezuma, S.A. de C.V.

5.30

3.44
1,002
88
Radeberger Pilsner
Radeberger Exportbierbrauerei

4.80

3.61
973
88
Saranac Adirondack Lager
Matt Brewing Company / Saranac Brewery

5.50

3.38
885
77
Stoudts Pils
Stoudts Brewing Co.

5.40

3.91
676
100
Pikeland Pils
Sly Fox Brewing Company

4.90

3.86
675
-
Jever Pilsener
Friesisches Brauhaus zu Jever GmbH & Co KG

4.90

3.58
645
79
König Pilsener
König-Brauerei GmbH

4.90

3.75
595
96
Efes Pilsener
Anadolu Efes Brewery

5.00

3.07
562
90
Trumer Pils
Trumer Brauerei Berkeley

4.80

3.81
558
91
Beck's Sapphire
Brauerei Beck & Co.

6.00

2.79
551
65
SOS (Save Our Shore)
Abita Brewing Co.

7.00

3.72
536
-
Sweetwater Road Trip Ale
SweetWater Brewing Company

5.20

3.55
519
82
Weihenstephaner Pilsner
Bayerische Staatsbrauerei Weihenstephan

5.10

3.91
511
-
Krombacher Pils
Krombacher Brauerei

4.80

3.37
488
-
Stiegl Pils
Stieglbrauerei zu Salzburg GmbH

4.90

3.6
474
-
Smuttynose Vunderbar
Smuttynose Brewing Company

5.20

3.81
443
-
Bavaria Beer
Bavaria Brouwerij N.V.

5.00

3
436
84
Saint Arnold Summer Pils
Saint Arnold Brewing Company

4.90

3.56
432
-
Sweetwater Take Two Pils
SweetWater Brewing Company

5.50

3.52
415
84
Paulaner Premium Pils
Paulaner Brauerei GmbH & Co. KG

4.90

3.74
390
83
Elm City Lager
New England Brewing Co.

5.00

3.79
389
-
Mary
Hill Farmstead Brewery

5.60

4.19
378
-
Organic Ur Pils
Brauerei Pinkus Mueller

5.20

3.79
367
95
Ol' Factory Pils
Two Roads Brewing Company

5.00

3.81
364
92
Samuel Adams Downtime Pilsner
Boston Beer Company (Samuel Adams)

5.20

3.67
330
84
Hans' Pils
Real Ale Brewing Company

5.30

3.98
320
85
Rothaus Pils Tannen Zäpfle
Badische Staatsbrauerei Rothaus AG

5.10

4.07
319
90
Wernesgruner
Wernesgrüner Brauerei AG

4.90

3.37
311
-
Saranac Wild Hop Pils
Matt Brewing Company / Saranac Brewery

5.20

3.63
306
86
Bavik Pils / Lager
De Brabandere

5.20

3.32
305
76
Evil Twin Low Life
Evil Twin Brewing

5.50

3.65
305
-
Hometown Blonde
New Glarus Brewing Company

4.80

4.06
304
100
EKU Pils
Kulmbacher Brauerei AG

5.00

3.6
296
-
Coney Island Mermaid Pilsner
Coney Island Brewing Company

5.20

3.65
283
-
Pearl Snap Pils
Austin Beerworks

5.30

3.89
274
-
Mill Street Original Organic Lager
Mill Street Brew Pub

4.20

3.17
269
-

first ← prev

| 1-50 | 51-100 | 101-150 | next → last