Dismiss Notice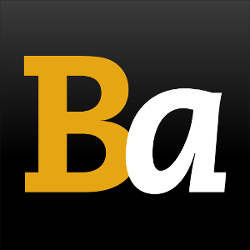 Site Performance Updates: We're aware of the nightly site outage, and working on resolving the issue.
Belgian Pale Ale
Description:
Belgian Pales consume the Belgian brewing scene, and were initially brewed to compete with Pilseners during the WWII time frame. They differ from other regional Pale Ale varieties, by traditionally being less bitter, using aged hops for a delicate hop finish, and boasting sweetish to toasty malt overtones. They should be decanted properly, leaving the yeast in the bottle. This will showcase their brilliant color range from pale straw yellow to amber hues. Most will be crowned with thick, clinging, rocky white heads. Flavors and aromas will vary. Some have natural spice characters from yeast and hops, while others are spiced.
There's a recent growing trend to make much more "hoppy" Pale Ales, to entice the US market and its hopheads. See De Ranke XX Bitter.
Average alcohol by volume (abv) range: 4.0-7.0%
[ ? ]
View the Top Rated Beers: Belgian Pale Ale
Style Examples - 1 to 50 (out of 2553) - Ordered by # Reviews

first ← prev

| 1-50 | 51-100 | 101-150 | next → last
Name
Brewery
ABV
Avg
Hads >
Bros
Orval Trappist Ale
Brasserie d'Orval S.A.

6.20

4.18
5,186
100
Leffe Blonde
Abbaye de Leffe S.A.

6.60

3.59
3,715
66
Rare Vos (Amber Ale)
Brewery Ommegang

6.50

4.04
3,252
98
Petrus Aged Pale
De Brabandere

7.30

4.01
2,389
98
Redemption
Russian River Brewing Company

5.15

4.05
1,626
-
Ommegang BPA (Belgian-style Pale Ale)
Brewery Ommegang

6.20

3.99
1,369
90
Rayon Vert
Green Flash Brewing Co.

7.00

3.91
1,362
-
Belgian Session
Boston Beer Company (Samuel Adams)

4.25

3.45
1,175
75
Affligem Blond
Brouwerij De Smedt / Brouwerij Affligem

6.80

3.9
1,168
94
Blue Moon Belgian Pale Ale
Coors Brewing Company

5.40

3.22
1,079
74
Spencer Trappist Ale
The Spencer Brewery

6.50

4
1,061
80
Palm / Palm Speciale
Brouwerij Palm NV

5.40

3.3
1,039
-
Fleur De Houblon
Brewery Ommegang

6.80

4.05
1,037
-
Karma
Avery Brewing Company

5.20

3.4
989
73
Luciérnaga, The Firefly
Jolly Pumpkin Artisan Ales

6.50

4.05
934
-
Trappist Westvleteren Blonde
Brouwerij Westvleteren (Sint-Sixtusabdij van Westvleteren)

5.80

4.25
860
80
Devotion Ale
The Lost Abbey

6.30

3.88
843
90
Game Of Thrones: Iron Throne
Brewery Ommegang

6.50

3.85
812
-
Blue Moon Rounder Belgian-Style Pale
Coors Brewing Company

5.60

3.17
794
-
Hop House
Brewery Ommegang

6.00

3.82
787
-
Raftman
Unibroue

5.50

3.86
756
98
Verboten
Weyerbacher Brewing Co.

5.90

3.79
738
84
A Little Crazy
Revolution Brewing Company

6.80

3.97
731
-
Grimbergen Blonde
Brouwerij Alken-Maes

6.70

3.68
690
-
Stone Soup
New Glarus Brewing Company

5.30

3.77
579
85
Liquid Gold
Captain Lawrence Brewing Co.

6.00

3.89
578
-
De Koninck APA (Antwaarpse Pale Ale)
Brouwerij De Koninck NV

5.20

3.62
559
90
Maredsous 6 - Blonde
Brouwerij Duvel Moortgat NV

6.00

3.81
538
-
The Citizen
DC Brau Brewing Co.

7.00

3.54
477
86
Taras Boulba
Brasserie de la Senne

4.50

3.91
458
-
Saint's Devotion
The Lost Abbey

6.80

3.95
447
-
Brugse Zot
Huisbrouwerij De Halve Maan

6.00

3.64
442
-
Spring Blonde
New Belgium Brewing

6.00

3.55
427
-
Duvel Single
Brouwerij Duvel Moortgat NV

6.80

3.91
421
-
Singel
Hardywood Park Craft Brewery

6.20

3.77
417
86
Bruegel Amber Ale
Brouwerij Van Steenberge N.V.

5.20

3.48
390
83
Aria
Perennial Artisan Ales

7.20

3.72
380
88
Dorée
Bières de Chimay S.A.

4.80

3.86
353
-
Jardinier
The Bruery

4.90

3.82
336
-
Monkshine Belgian Style Blonde Ale
Uinta Brewing Company

6.80

3.55
334
-
Springboard
New Belgium Brewing

6.20

3.54
332
-
Fatty Boombalatty
Furthermore Beer

7.20

3.84
327
89
Cuvée De Ranke
Brouwerij De Ranke

7.00

4.17
327
-
Hommel Bier
Perennial Artisan Ales

5.90

3.86
324
89
Cuvée Des Trolls
Brasserie Dubuisson Frères sprl

7.00

3.52
316
-
Extra 4
Brouwerij St. Bernardus NV

4.80

4.01
307
-
La Trappe Blond (Koningshoeven / Dominus)
Bierbrouwerij De Koningshoeven B.V.

6.50

3.72
304
69
Defenestration
Russian River Brewing Company

6.80

3.92
302
-
Saranac Belgian Ale
Matt Brewing Company / Saranac Brewery

5.90

3.34
289
78
Hell's Belle
Big Boss Brewing

7.00

3.56
285
-

first ← prev

| 1-50 | 51-100 | 101-150 | next → last