Dismiss Notice
Get 12 monthly issues of BeerAdvocate magazine and save $5 when you select "auto-renew."

Subscribe now →
Dismiss Notice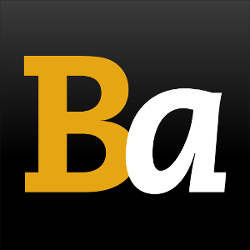 Join our email list →

And we'll send you the latest updates and offers from BeerAdvocate, because knowing is half the battle.
American Brown Ale
Description:
Spawned from the English Brown Ale, the American version can simply use American ingredients. Many other versions may have additions of coffee or nuts. This style also encompasses "Dark Ales". The bitterness and hop flavor has a wide range and the alcohol is not limited to the average either.
Average alcohol by volume (abv) range: 4.0-8.0%
[ ? ]
View the Top Rated Beers: American Brown Ale
Style Examples - 1 to 50 (out of 2972) - Ordered by # Reviews

first ← prev

| 1-50 | 51-100 | 101-150 | next → last
Name
Brewery
ABV
Avg
Hads >
Bros
Indian Brown Ale
Dogfish Head Craft Brewery

7.20

4.1
5,823
95
Palo Santo Marron
Dogfish Head Craft Brewery

12.00

4.16
5,605
-
Hazelnut Brown Nectar
Rogue Ales

6.20

4.06
3,955
94
Sierra Nevada Tumbler Autumn Brown Ale
Sierra Nevada Brewing Co.

5.50

3.83
3,277
93
Moose Drool Brown Ale
Big Sky Brewing Company

5.10

3.7
2,551
81
Smuttynose Old Brown Dog Ale
Smuttynose Brewing Company

6.70

3.9
2,546
97
Coffee Bender
Surly Brewing Company

5.10

4.15
2,459
-
Brooklyn Brown Ale
Brooklyn Brewery

5.60

3.68
2,277
78
Ellie's Brown Ale
Avery Brewing Company

5.50

3.89
2,005
92
Bender
Surly Brewing Company

5.10

4.11
1,877
92
Koko Brown
Kona Brewing Co.

5.50

3.62
1,327
71
Pecan Harvest Ale
Abita Brewing Co.

5.20

3.36
1,037
-
New Holland Cabin Fever Brown Ale
New Holland Brewing Company

6.50

3.67
931
-
Samuel Adams Hazel Brown
Boston Beer Company (Samuel Adams)

5.20

3.71
913
-
Maple Nut Brown Ale
Tommyknocker Brewery

4.50

3.41
901
77
Smuttynose Durty Mud Season Hoppy Brown Ale
Smuttynose Brewing Company

8.40

3.94
869
90
Rocky's Revenge Bourbon Brown
Tyranena Brewing Company

6.00

3.75
845
77
Brekle's Brown
Anchor Brewing Company

6.00

3.69
821
-
Maracaibo Especial
Jolly Pumpkin Artisan Ales

7.50

3.98
765
-
Short's Bellaire Brown Ale
Short's Brewing Company

7.00

3.79
663
-
Brown Angel
Clown Shoes

7.00

3.86
655
-
Duck-Rabbit Brown Ale
The Duck-Rabbit Craft Brewery

5.60

3.73
654
94
Imperial Nut Brown Ale
Tommyknocker Brewery

9.00

3.71
628
91
Salted Caramel Brownie Brown Ale (Ben & Jerry's Collaboration)
New Belgium Brewing

6.30

3.56
626
-
George
Hill Farmstead Brewery

6.00

4.11
606
-
Board Meeting
Port Brewing

8.50

4.14
605
-
Peter Brown Tribute Ale
Bear Republic Brewing Co.

6.30

3.89
591
-
Dos Perros
Yazoo Brewing Company

3.50

3.62
585
90
Humboldt Brown (Hemp Ale)
Humboldt Brewing Co.

5.70

3.46
582
-
Dirty Little Freak
DuClaw Brewing Company

5.80

3.69
533
-
Flashback Ale
Boulder Beer / Wilderness Pub

6.80

3.8
522
-
Good Humans
Short's Brewing Company

8.00

3.79
513
-
Prairie Okie
Prairie Artisan Ales

12.00

4.09
471
-
Sweet Josie Brown Ale
Lonerider Brewing Company

6.10

3.76
465
88
Festivity Ale
Goose Island Beer Co.

7.70

3.67
463
-
Snow Roller
Magic Hat Brewing Company

6.20

3.5
463
-
He'Brew Messiah Nut Brown Ale
Shmaltz Brewing Company

5.20

3.61
453
-
Stone Spotlight: Imperial Mutt Brown Ale
Stone Brewing Co.

9.00

3.89
451
-
No Crusts
Funky Buddha Brewery

6.40

4.15
447
-
Brownstone
Sixpoint Brewery

6.00

3.9
446
95
Cacao Bender
Surly Brewing Company

5.10

4.3
424
-
Voodoo Doughnut Pretzel, Raspberry & Chocolate Ale
Rogue Ales

5.40

3.58
411
-
Over Ale
Half Acre Beer Company

6.00

3.83
397
-
Sick Day
Long Trail Brewing Co.

6.80

3.62
389
-
Improv (Improvisación) Oatmeal Rye India-Style Brown Ale
Cigar City Brewing

9.00

3.75
364
-
Onyx Black Ale
Stevens Point Brewery

5.20

3.56
359
-
Madtown Nutbrown
Ale Asylum

5.50

3.71
345
-
Saranac Brown Ale
Matt Brewing Company / Saranac Brewery

6.00

3.39
321
-
Blue Moon Mountain Abbey Ale
Coors Brewing Company

5.60

3.28
306
-
Brown Ale
Upslope Brewing Company - Lee Hill

6.70

3.94
291
-

first ← prev

| 1-50 | 51-100 | 101-150 | next → last