Dismiss Notice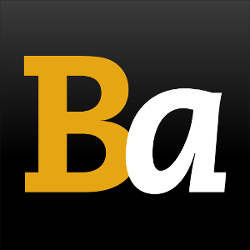 Site Performance Updates: We're aware of the nightly site outage, and working on resolving the issue.
Herbed / Spiced Beer
Description:
This style takes on and beer that is specially herbed and or spiced. This is anything from the common spiced Fall Pumpkin beer to Christmas beers with nutmeg and cinnamon to ginger beers to heather ales. Some brewers will throw just about anything into the brew kettle; hot peppers, hemp, ginseng or spruce needles. Keep you mind open when you are trying some as brewers will always keep on trying to expand the limits of what beer is.
Average alcohol by volume (abv) range: 4.0-8.0%
[ ? ]
View the Top Rated Beers: Herbed / Spiced Beer
Style Examples - 1 to 50 (out of 1410) - Ordered by # Reviews

first ← prev

| 1-50 | 51-100 | 101-150 | next → last
Name
Brewery
ABV
Avg
Hads >
Bros
Midas Touch
Dogfish Head Craft Brewery

9.00

3.72
4,692
84
Not Your Father's Root Beer (5.9%)
Small Town Brewery

5.90

3.8
2,642
-
2XMAS
Southern Tier Brewing Company

8.50

3.76
1,468
-
Chateau Jiahu
Dogfish Head Craft Brewery

10.00

3.81
1,423
-
Juniper Pale Ale
Rogue Ales

5.30

3.64
1,323
72
Good Juju (Ginger Ale)
Left Hand Brewing Company

4.50

3.41
1,249
86
Agave Wheat
Breckenridge Brewery

4.20

3.39
1,036
77
Birra Etrusca
Dogfish Head Craft Brewery

8.50

3.75
773
-
Rosée D'hibiscus
Brasserie Dieu du Ciel!

5.90

3.81
745
94
Ta Henket
Dogfish Head Craft Brewery

4.50

3.45
739
-
Dead Rise Old Bay Summer Ale
Flying Dog Brewery

5.60

3.65
708
82
Blue Moon Cinnamon Horchata Ale
Coors Brewing Company

5.50

3.55
607
-
Rosa Hibiscus Ale
Revolution Brewing Company

5.80

3.48
602
-
Not Your Father's Root Beer (10.7%)
Small Town Brewery

10.70

4.19
591
-
Poor Richard's Tavern Spruce Ale
Yards Brewing Co.

5.00

3.63
562
-
Hitachino Nest Real Ginger Brew
Kiuchi Brewery

8.00

3.66
463
-
Arcadia Jaw-Jacker
Arcadia Brewing Company

6.50

3.28
456
54
Coney Island Hard Root Beer
Coney Island Brewing Company

5.80

3.61
444
-
Blue Moon Caramel Apple Spiced Ale
Coors Brewing Company

5.80

3.09
438
76
Shock Top End Of The World Midnight Wheat
Anheuser-Busch

6.00

3.05
434
72
Leisure Time Lager
Jack's Abby Brewing

4.80

3.84
429
-
El Mole Ocho
New Holland Brewing Company

10.00

3.56
414
86
Shipyard Applehead
Shipyard Brewing Co.

4.50

3.18
404
-
Mandarin Nectar
Alpine Beer Company

6.50

3.42
390
-
Blue Moon Gingerbread Spiced Ale
Coors Brewing Company

5.90

3.31
374
-
Of Love & Regret (Import Series Vol. 1)
Stillwater Artisanal Ales

7.20

3.79
350
-
Holly Jolly Christmas Ale
Fat Head's Brewery & Saloon

7.40

3.81
341
-
Mamma Mia! Pizza Beer
Pizza Beer Company

4.60

2.79
322
-
Baladin Nora
Birrificio Le Baladin

6.80

4.04
317
93
Holiday Spice Lager Beer
Lakefront Brewery, Inc.

9.40

3.77
309
-
Bison Organic Gingerbread Ale
Bison Brewing

6.00

3.47
284
-
Sugar Plum Brown Ale
Cigar City Brewing

5.50

3.56
276
-
John John Juniper
Rogue Ales

5.20

3.61
274
-
Maple Nipple Ale
Lawson's Finest Liquids

8.00

3.68
254
-
Shock Top Shockolate Wheat
Anheuser-Busch

4.30

3.33
253
-
Not Your Father's Ginger Ale
Small Town Brewery

5.90

3.33
248
-
UFO Gingerland
Harpoon Brewery & Beer Hall

5.20

3.26
233
-
Hard Root Beer
Sprecher Brewing Company

5.00

3.39
227
-
Mexican Chocolate Stout
Copper Kettle Brewing Company

7.00

3.86
221
-
Bison Organic Honey Basil
Bison Brewing

6.00

3.52
208
-
Shipyard GingerBreadHead
Shipyard Brewing Co.

4.60

3.21
207
-
Mount Desert Island Ginger
Atlantic Brewing Company / Mainely Meat BBQ

5.20

3.36
204
-
Yule Shoot Your Eye Out
Karbach Brewing Co.

8.00

3.79
200
-
Summer Swelter Ale
Baxter Brewing Co.

4.70

3.7
200
85
Mexas Ranger
Mikkeller ApS

6.60

3.9
196
-
Underlig Jul
Nøgne Ø - Det Kompromissløse Bryggeri A/S

6.50

3.91
194
-
Rude Elf's Reserve
Allentown Brew Works

10.50

3.62
188
-
Noël Des Géants
Brasserie Des Légendes

8.50

3.8
187
87
Dos Equis Azul
Cervecería Cuauhtémoc Moctezuma, S.A. de C.V.

5.70

3.12
170
-
Señorita, Horchata Imperial Porter
Elevation Beer Co.

8.20

3.91
168
-

first ← prev

| 1-50 | 51-100 | 101-150 | next → last