Dismiss Notice
Get 12 monthly issues of BeerAdvocate magazine and save $5 when you select "auto-renew."

Subscribe now →
Dismiss Notice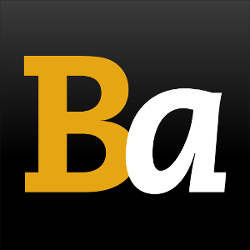 Join our email list →

And we'll send you the latest updates and offers from BeerAdvocate, because knowing is half the battle.
Milk / Sweet Stout
Description:
Milk / Sweet Stouts are basically stouts that have a larger amount of residual dextrins and unfermented sugars that give the brew more body and a sweetness that counters the roasted character. Milk Stouts are very similar to Sweet Stouts, but brewers add unfermentable sugars, usually lactose, to the brew kettle to add body and some sweetness.
Average alcohol by volume (abv) range: 4.0-7.0%
[ ? ]
View the Top Rated Beers: Milk / Sweet Stout
Style Examples - 1 to 50 (out of 1469) - Ordered by # Reviews

first ← prev

| 1-50 | 51-100 | 101-150 | next → last
Name
Brewery
ABV
Avg
Hads >
Bros
Left Hand Milk Stout
Left Hand Brewing Company

6.00

3.93
6,548
-
Young's Double Chocolate Stout
Wells & Young's Ltd

5.20

4.02
5,534
92
Creme Brulee (Imperial Milk Stout)
Southern Tier Brewing Company

10.00

3.93
4,343
-
Stone Xocoveza For The Holidays & The New Year
Stone Brewing Co.

8.10

4.32
3,074
100
Samuel Smith's Organic Chocolate Stout
Samuel Smith Old Brewery (Tadcaster)

5.00

4.19
2,898
-
Samuel Adams Cream Stout
Boston Beer Company (Samuel Adams)

4.90

3.94
2,601
98
Terrapin Moo-Hoo Chocolate Milk Stout
Terrapin Beer Company

6.00

3.94
2,421
88
Milk Stout Nitro
Left Hand Brewing Company

6.00

4.08
2,241
-
2X Stout
Southern Tier Brewing Company

7.50

3.79
2,123
-
Stone Coffee Milk Stout
Stone Brewing Co.

5.00

3.71
2,013
85
Duck-Rabbit Milk Stout
The Duck-Rabbit Craft Brewery

5.70

3.83
1,971
-
Moloko
3 Floyds Brewing Co.

8.00

4.11
1,960
-
Merry Maker Gingerbread Stout
Boston Beer Company (Samuel Adams)

9.00

3.78
1,287
-
Gingerbread Stout
Hardywood Park Craft Brewery

9.20

4.28
1,269
100
Tallgrass Buffalo Sweat
Tallgrass Brewing Company

5.00

3.82
1,231
91
Milk Stout
Lancaster Brewing Company

5.30

3.88
1,131
93
Dark Horse Too Cream Stout
Dark Horse Brewing Company

7.50

3.89
1,088
-
St. Peter's Cream Stout
St. Peter's Brewery Co Ltd

6.50

3.87
1,010
89
Lugene Chocolate Milk Stout
Odell Brewing Company

8.50

3.99
895
89
Peanut Butter Milk Stout
Belching Beaver Brewery

5.30

4.06
797
-
Neapolitan Milk Stout
Saugatuck Brewing Company

6.00

3.89
718
-
72 Imperial Chocolate Cream Stout
Breckenridge Brewery

7.20

3.88
717
87
Moo Thunder Stout
Butternuts Beer & Ale

4.90

3.59
690
90
Café Royale
AleWerks Brewing Company

8.00

4.23
671
-
Lakewood The Temptress
Lakewood Brewing Company

9.10

4.05
662
92
Mackeson Triple XXX Stout
Whitbread PLC

4.90

4.05
659
86
Mothers Milk Stout
Keegan Ales

6.00

3.78
650
-
Tallgrass Vanilla Bean Buffalo Sweat
Tallgrass Brewing Company

5.00

3.99
603
-
Chocolate Milk Stout
4 Hands Brewing Co.

5.50

3.95
547
-
Bourbon GBS (Gingerbread Stout)
Hardywood Park Craft Brewery

10.20

4.29
542
-
Split Shot Espresso Milk Stout
Elysian Brewing Company

5.60

3.9
504
86
2xPRESSO
Southern Tier Brewing Company

7.50

3.88
493
-
Coffeehouse Stout
AleWerks Brewing Company

5.40

3.95
484
-
That's What She Said
Tree House Brewing Company

5.60

4.21
478
-
Very Mad Cow
Revolution Brewing Company

9.50

4.04
476
-
Moo Joos
Brau Brothers Brewing Co. LLC

5.80

3.84
455
-
35K
Against The Grain Brewery & Smokehouse

7.00

3.96
443
-
River Horse Oatmeal Milk Stout
River Horse Brewing Co.

6.70

3.94
440
-
Madagascar
4 Hands Brewing Co.

9.30

4.51
438
-
Barrel Aged The Jones Dog
Pipeworks Brewing Company

13.00

4.42
373
-
Hitachino Nest Sweet Stout (Lacto)
Kiuchi Brewery

3.90

3.04
360
62
Jefferson Stout
Lazy Magnolia Brewing Company

4.65

3.69
344
-
Flying Monkeys The Chocolate Manifesto
Flying Monkeys Craft Brewery

10.00

4.08
324
-
Fantastic Voyage
Perennial Artisan Ales

8.80

3.91
319
93
Abita Select Macchiato Espresso Milk Stout
Abita Brewing Co.

6.00

3.98
294
-
Hunter Vanilla
18th Street Brewery

8.50

4.23
288
-
Three Hour Tour
Minneapolis Town Hall Brewery

6.10

4.38
283
-
Rochester Mills Milk Shake Stout
Rochester Mills Beer Co.

5.00

3.62
279
-
Hey, Careful Man, There's A Beverage Here!
Pipeworks Brewing Company

10.50

3.85
269
-
Game Of Jones
Pipeworks Brewing Company

10.00

4.14
268
-

first ← prev

| 1-50 | 51-100 | 101-150 | next → last