Dismiss Notice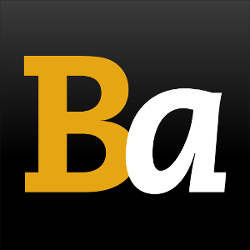 Site Performance Updates: We're aware of the nightly site outage, and working on resolving the issue.
Beer Karma Awarded to PatrickFox88
Forum/Posts > Likes

5

Somebody Likes You

Somebody out there liked one of your messages. Keep posting like that for more!

Forum/Posts > Messages

5

First Message

Welcome to the discussion! Post a message somewhere on the site to receive this.

Beers > Beers Had

5

Your First Beer Had

Tick! We remember our first beer. Consider reviewing the beers you had too.

Beers > Beers Misc

5

Add a Beer

Thanks for contributing. Now people can find and rate the beer you just added.

5

Had a Beer from 5 Breweries

5

Had & Review a Beer

You used your words with numbers. We like that. Keep it up.

Trading > Trades Completed

5

First Beer Trade

Welcome to the addictive world that is Beer Trading @ BeerAdvocate!

Other Beer Karma

10

2 years on BeerAdvocate!

You've been a registered member for 2 years. Cheers!

10

1 year on BeerAdvocate!

You've been a registered member for a year. Cheers!

10

Happy Birthday!

Log in on your b-day. You can have your beer, and drink it too.

5

Looking Good!

Thanks for uploading your avatar.

5

Location Confirmed

Thanks for letting us know where you reside. We promise we won't stalk you.