Dismiss Notice
Get 12 monthly issues of BeerAdvocate magazine and save $5 when you select "auto-renew."

Subscribe now →
Dismiss Notice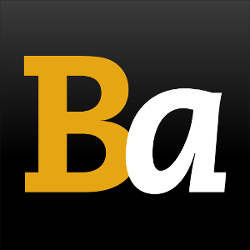 Join our email list →

And we'll send you the latest updates and offers from BeerAdvocate, because knowing is half the battle.
Contact Us
Need help?
Before contacting us, please check out the following resources:
Still need help? Have something to say? We'd love to hear from you.
[email protected]
(We promise not to bite.)
Sending us beer samples for review.
We only accept beer samples for review directly from licensed brewers, distributors, or importers. Proof of employment required. Please contact us based on your location for shipping details.
Note: Free samples are not guaranteed coverage or favorable mentions.
Todd (Colorado)
[email protected]
Alaska
Arizona
California
Colorado
Hawaii
Idaho
Kansas
Montana
Nebraska
Nevada
New Mexico
North Dakota
Oklahoma
Oregon
South Dakota
Texas
Utah
Washington
Wyoming

Jason (Massachusetts)
[email protected]
Alabama
Arkansas
Connecticut
Delaware
Florida
Georgia
Illinois
Indiana
Iowa
Kentucky
Louisiana
Maine
Maryland
Massachusetts
Michigan
Minnesota
Mississippi
Missouri
New Hampshire
New Jersey
New York
North Carolina
Ohio
Pennsylvania
Rhode Island
South Carolina
Tennessee
Vermont
Virginia
West Virginia
Wisconsin
... and the rest of planet Earth.