Dismiss Notice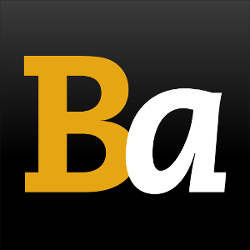 Site Performance Updates: We're aware of the nightly site outage, and working on resolving the issue.
Hot City Pizza Sour & Barrel fest 99 beer so far
Going: 7 | Watching: 0 | Invited: 0
Hot City Pizza sour list
On Tap
Two Rivers Sour Cider
Ale Industries
New Belgium La Folie
Upright 4
Bear Republic Curvee De Bubba
Mad River Sour
MOA Imperial Stout aged in pinot barells
COA 1/2 wine 1/2 beer
Strubbe Ichtegems Grand Cru
Prof 1809 berlinerwisse
Freigeist Gose
Friegeist Sauer Porter
Trois Dames Winter Sour
JW Lees Moonraker Zymotor
Haandbryggeriet Kriekling
Dilewyns Vicaris Triple Gueuze
Back up kegs
Curvee De Jacobis Rouge
Uienta Black Labryinth
Allagash Curieux
Anderson Vally Sour Barlywine
Ovila Dubble aged in wine barrels
Ovila Quad aged in brandy barrels
Tsjeeses Reserva tripple aged in burbon barrels
Upright Six
Monks Cafe
Bottles
Alvinne Morpheus Wild Undressed
Anchorage Brewing Galaxy IPA
Anchorage Brewing Tide & Its Takers Triple
Anchorage Brewing/Mikkeller Farmhouse
Invasion IPA
BFM Abbaye de Saint Bon Chien Vintage 2009
BFM Abbaye de Saint Bon Chien Vintage 2011
BFM Abbaye de St. Bon Chien Grand Cru
BFM/Terrapin Spike & Jerome's Collaboration
Borgo Duchessic
Borgo L'Equilibrista
Cantillon Cuvee de Champions/St. Gilloise
Cantillon Kriek
Cantillon Mamouche
Cuvee des Jacobins Rouge Barrel Aged Sour
Djaevlebryg Gudelos
Drie Fonteinen Oude Geuze Golden Blend
Drie Fonteinen Oude Geuze
Ducato La Luna Rossa 2010
Fantome Hiver
Fantome Saison
Freigeist Abraxxxas
Haandbryggeriet Barrel Aged Porter
Haandbryggeriet Odin's Temple
Haandbryggeriet Sur Megge (Sour Bitch)
Haandbryggeriet Sweet & Sour
Hanssens Gueze 375 ml.
Hanssens Gueze 750 ml.
Hanssens Kriek
Hanssens Outbeitje
Jester King Mad Meg
Jolly Pumpkin Oro de Calabaza
Logsdon Organic Farmhouse Ales - Seizon
Bretta
Mikkeller It's Alive
Mikkeller It's Alive (US Edition)
Mikkeller It's Alive (White Wine Edition)
Mikkeller It's Alive (White Wine Lychee Barrel)
Mikkeller Spontanframboos
Mikkeller Spontankoppi
Mikkeller Spontankriek
Mikkeller Spontanwildstrawberry
Mikkeller Yeast Series: Brettanomyces
Bruxellensis
Mikkeller Yeast Series: Lambicus
Panil Barriquee Sour Red Ale
Prof Briem "1809" Berliner Weisse
Ritterguts Gose
Thiriez Biere de Noel
To Ol Snowball Saison
Trois Dames l'Amoureuse Blanche
Trois Dames Winter Sour
Upright Brewing "Four"
Upright Brewing "Six"
Allagash Curieux
Knee Deep Bobs Barrel Aged
Oude Beersel Kriek
Oude Beersel Gueze
Port Santas Little Helper Barrel Aged
Caldera Mogli
Sierra Nevada Brux
Jolly Pumpkin La Roja
Uinta Black Labryinth
Bruery 5 Gloden rings
Bruery Saison Rue
XH
Strubbes Flemish Red
Sour Power Pack
JW Lees Harvest Calvados
Haandbryggeriet Krokkebic
Havistoun Ola Dubh 18
Montegico Dolii Raptor Calvados
Old Rasputin XV
Rodenbach
Abyss
Also there will be food and desserts made with sour beers, and yes I know there is no Russian River but that's not my choice, believe me.
P.S Mikkeller yeast series will also be released at this time
This is planned to go Friday the 22 until sunday
--
Submitted by:
hotcitypizza