Dismiss Notice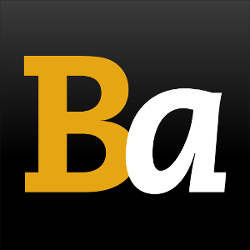 Site Performance Updates: We're aware of the nightly site outage, and working on resolving the issue.
Super Dank Saturday
Going: 0 | Watching: 0 | Invited: 0
Do you have a bad case of dry mouth? Can't get that Bob Marley song out of your head? Have you spent half an hour looking for your aviators when they're already on your face? Do you like IPAs? If you've answered yes to any of these questions, we've got just the event for you! HopCat GR is featuring over twenty Double/Imperial IPAs from throughout the world on the day before 4/20, all day long. So if you're in the mood for a super dank, skunky, resiny substance, HopCat GR is the place to be.
1. Arbor Heart Of Dankness (made exclusively for HopCat)
2. Avery Maharaja
3. Bell's Hopslam
4. The Cellar Leonidas' Shield: Batch 300
5. Clown Shoes Space Cake
6. Dark Horse Double Crooked Tree
7. Dark Horse Smells Like Safety Meeting IPA
8. Dogfish Head Burton Baton
9. Epic Hopulant Nitro
10. Evil Twin Molotov Cocktail
11. Evil Twin Yang
12. Greenbush Brother Benjamin
13. HopCat Don't Frack Meow
14. Lagunitas Waldo (special 4/20 beer)
15. Latitude 42 Flavor Saver
16. New Holland Imperial Hatter
17. Omnipollo Nathalius
18. Perrin Hopwood
19. Rochester Mills Big Brew #1
20. Rockford Little George
21. Rogue Seven Hop
22. Shorts Superfluid
23. Shorts Anniversary (tapped here before Shorts)
24. Southern Tier Unearthly
25. Stone Enjoy by 4/20
26. Tapistry Enigma
27. White Flame Passed Out Willy
Firkin: Dry Hopped Centennial IPA (4:20 release)
More: http://www.hopcatgr.com
--
Submitted by:
PurpleFlea83