For Retailers and Consumers, Variety Wins
News
by
Rebecca Kirkman
| Jul 2015 | Issue #102
As craft beer's influence in convenience and larger chain stores grows, so has the availability of variety packs. In 2014, variety packs were up 21 percent by volume in retail sales, according to the Brewers Association.
Seasonal offerings and variety packs drive craft offerings at larger grocery chains like Cincinnati-based Kroger. "Breweries offering themed variety packs, like IPAs, or placing a limited-release beer inside are keeping the customers engaged in the package year round," says the store's national beer coordinator Jason Milburn.
The format appeals to brewers because it provides a less risky outlet for smaller batch beers that may not generate enough sales on their own. But Sierra Nevada, whose variety packs added up to the second-best selling new craft brand of 2014 with over $11 million in revenue, was long on the fence about producing a  sampler box.
"We've been hesitant to do them because they are very difficult from a packaging and production side," says Bill Manley, who handles marketing and product development for the brewery, explaining that the 12-packs require a labor-intensive hand packing process. Sierra Nevada introduced its first variety pack, 4-Way IPA, in March of 2014. It now offers four packs a year, coinciding with its seasonal releases.
"The variety pack is a good way to get [new beers] out on a smaller, less risky scale," says Manley. "The Vienna Lager that was in our [Fall Pack] 12-pack last year was one of the best received beers we've released in that format in a while."
Salt Lake City's Uinta Brewing has been creating variety packs since 2001. "In 2013 we released our canned Duo pack, which is a little different from variety packs you are used to seeing in that it only contains two products," says Uinta marketing manager Lindsay Berk.
Smaller breweries also see an advantage in the packaging style. New York's Sixpoint is considering the format, with a new twist. "It seems like people are a bit tired of the 'winter variety sampler' or 'summer variety pack' theme," says founder Shane Welch, adding that it should "be like a really thoughtful, customized mix-tape that your friend made for you […] a themed collection of beers that integrate well into one comprehensive offering." ■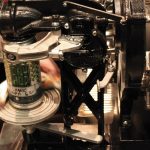 Previous:
Crowlers, the Glass Growler Alternative, Catch On
Next:
Beer News