Illegal Beer Sales Pose Risks to Consumers, Brewers and Retailers
News
by
Rebecca Kirkman
| Aug 2015 |
Issue #103
Photo by Matt Coats
In April, an anonymous tip led undercover police to a bar in Maple Grove, Minn., where they were served Spotted Cow by New Glarus, a Wisconsin brewery that doesn't sell its beer outside of the state. "Apparently they had six half barrels in their possession," says brewery founder Deb Carey. "Most retailers are well aware that you can't be bringing in beer from another state and reselling it, so it's not so common, but I do hear about it," she says.
Such incidents, while rare, are problematic for a variety of reasons. Illegal sales disadvantage some businesses and could put consumers at risk in the case of a recall or other safety issue. "When one establishment illegally sells a product in the state, it creates an unfair playing field for those businesses that comply with the law," says Michele Tuchner, director of Minnesota's Alcohol and Gambling Enforcement Division.
Black market sales also cheat states out of tax revenue. A Wine and Spirits Distributors of Illinois investigation released in June found "modern-day bootlegging" of wine and liquor cost the sate $30 million a year in lost tax revenue. And the Associated Beer Distributors of Illinois estimates the annual loss from illegal beer sales to be an additional $3 million.
Sam Richardson of New York's Other Half Brewing says illegal beer sales hurt breweries because they operate outside of the brewer-retailer or distributor-retailer system. "No one is accountable for how the beer is treated," he says, reflecting on his own experience with the phenomenon. "It also potentially hurts relationships with other retailers if they don't understand that the beer is being sold illegally and they think you won't sell them the beer." ■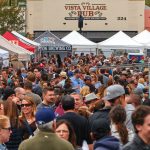 Previous:
Summer Festivals Increasingly Bring Beer and Music Together
Next:
Beer News