Pumpkin Beer: An Absolutely Smashing Seasonal
BYOB
by
Drew Beechum
| Sep 2007 |
Issue #9
Illustration by Scott Murry
With the regularity of the leaves falling from trees every fall, beer enthusiasts drop everything for pumpkin ales. All across the land and internet, the cry sounds: "How do I brew a pumpkin beer?" It must be Halloween and Thanksgiving working their subtle magic on us from afar. To celebrate the cornucopia of harvest, we'll look at how to brew both a typical and an atypical example of the style.
So how does that glass of pumpkin beer work? How do most brewers capture the secret beery essence of the gourd? Simply put, they don't! The typical pumpkin brew is a riff on American Amber Ale, spiced lightly to heavily with that classic pumpkin pie spice. Absolutely no pumpkin needed! Why use this cheat in the otherwise honest world of microbrewing? Because, when people think "pumpkin," they smell and taste pie. Stop and think—do you know what pumpkin smells or tastes like? Does a giant squash really evoke the groaning holiday table?
Spice is an easy addition to a beer. You could use a commercial pie spice blend, but how old is it? What are the ratios and what do they use for anti-caking? Some brewers have reported that McCormick's, for instance, has an unpleasant sulfur aroma. Penzey's, The Spice House and Whole Foods all carry fantastic, fresh blends. I prefer making my own so I can tailor it to my taste. My blend always contains more powdered ginger than a sane person would consider. Cinnamon (cassia) forms the bulk of the blend with ginger, adding a sweet, peppery bite. The remainder of the profile consists of eugenol-bearing spices: cloves, nutmeg, mace, and allspice. Eugenol is a potent tongue-numbing phenol with a spicy clove aroma. The numbing effect is so potent that dentists have used eugenol oil as an oral anesthetic. A cautious hand is highly recommended if you want to taste the beer instead of preparing yourself for an impromptu root canal! To test your perfected spice blend, boil a teaspoon in water for five minutes and strain through a coffee filter. Sip cold and note what adjustments you would like.
Spices in hand, you will need a full-bodied base beer to safely deliver the pungent punch. Following craft brewing's lead, the "Jack O Pumpkin" recipe (below) uses a malty amber beer. The Munich and Crystal 120 combined with a relatively high mash temperature imparts a sufficient residual sweetness to complete our desired pie analog. Leaving the spices for the last few minutes of the boil will preserve the intense aroma of our freshly ground blend. Adding them early in the boil will drive off the aromatic compounds that we prefer for our noses. Consider "dry spicing" the beer in the secondary for a subtly different set of aromas and flavors that are alcohol-soluble.
But how about brewing with actual pumpkin instead of sleight of hand? You have the choice of fresh or canned. Canned has the advantage of convenience, but at the cost of watery, bland flesh. The choice of the do-it-yourselfer is real, fresh pumpkin. Careful selection of your gourd is critical. Ye ole Jack-o'-Lantern pumpkins are mild and starchy at best. In today's improved produce sections, a brewer can find an array of pie pumpkins and heirloom varieties. While you can cube and steam the flesh, I prefer to concentrate and caramelize the sugars via oven roasting. Just cut the pumpkins in half; scrape and toss the seeds, then place the cut side down on a cookie sheet in a 350 degree Fahrenheit oven for 60 minutes or until tender. Scoop out the flesh and add it to your mash for conversion. Do not add pumpkin straight to the boil! The unconverted starch throws an impenetrable cloud of murk and is bacteria's preferred food.
What, ultimately, do you get from pumpkin? Some earthy, vegetal notes and faint chile aromas along with body-boosting, haze-causing proteins leeched from the pumpkin flesh. Roasting adds the caramel flavors without the watery byproduct. In all, the effect is subtle and ghostly.
You could use spices in conjunction with your pumpkin flesh, but why cover up your hard work? As an experiment, I formulated a Saison based on my traditional Automne recipe. The beer is an homage to the Scottish influence on the Belgian brewing scene and is inspired by Fantôme and a Scottish Strong Ale. The caramelized sugars of roasted pumpkin blend with the crystal malt, while adding an earthiness that matches an aged Saison's terrestrial nature. Brew this beer in the last gasp of summer heat (80 degrees Fahrenheit and above), and your yeast will naturally perfume the ale with cinnamon and cloves.
Now that the brew day is done, sit back, relax and think of all those nights of pumpkin beer coming down the pike. Both beers are an excellent addition to the holiday table or the fireplace. (Just skip the dollop of whipped cream, OK?)

JACK O PUMPKIN AMBER ALE
For 5.5 gallons at 1.054, 22 IBU, 14 SRM
Malt/Grain/Sugar
8.0 lb. Domestic 2-row ale malt (73%)
2.0 lb. German Munich (18%)
1.0 lb. American Crystal 120L (9%)
Mash
Saccharification Rest: 154°F for 60 minutes.
Hops
0.75 oz. Mt. Hood (pellets) | 6.5% AA | 60 minutes
0.50 oz. Tettnanger | 4.5% AA | 20 minutes
Spices (added at 5 minutes left in the boil)
1.00 tsp. cinnamon
0.50 tsp. powered ginger
0.12 tsp. allspice, crushed
0.12 tsp. nutmeg
0.12 tsp. cloves
Yeast
Wyeast 1056 / WLP001 / US-05
SAISON AUTOMNE POTIRON
For 5.5 gallons at 1.078, 18 IBU, 13 SRM
Malt/Grain/Sugar
13.75 lb. Marris Otter malt (77%)
1.00 lb. brown sugar
0.50 lb. Biscuit malt (Belgian)
0.38 lb. British Crystal 75L
0.38 lb. German wheat malt
1.81 lb. roasted pumpkin flesh (or 1 can)
Mash
Strike with 4.25 gallons of water to rest for 60 minutes at 152°F.
Hops
1.00 oz. Styrian Goldings (pellets) | 5.4% AA | 60 minutes
0.50 oz. Czech Saaz | 3.0% AA | 20 minutes
Yeast
WLP 565 Belgian Saison I—big starter, start beer in mid-60s, let rise up as high as you can (~90 degrees Fahrenheit) ■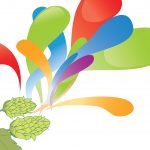 Previous:
Beer News
Next:
Belgian Dubbel: Love It Two Times