Beer News
News
by
Jim Wells
| Aug 2013 | Issue #79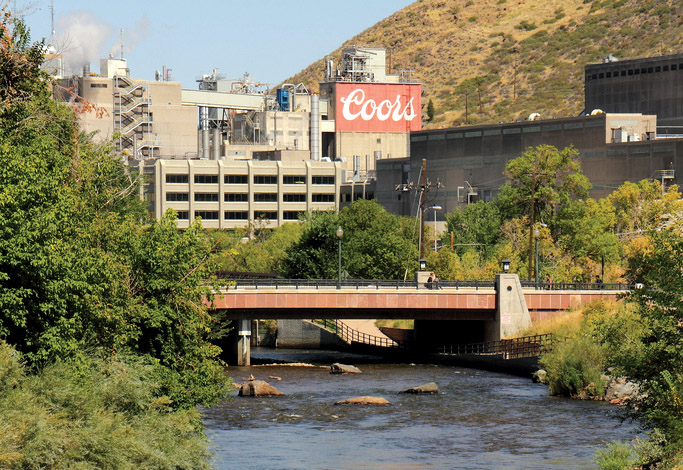 Photo by Flickr user Mr. T in DC
Original Goose Island Brewpub Location in Danger of Closing
A disagreement over lease terms has led the proprietor of the original Goose Island brewpub on Chicago's North Clybourn to announce that the brewpub will be closing; representatives from Goose Island say that negotiations are ongoing. "We are still working diligently with CRM to settle in a mutually agreed upon lease," the brewpub tweeted on June 20.
According to reports, the property manager, CRM Properties, sought to raise rent, while CRM has stated that Goose Island founder John Hall wanted a 30 percent reduction in rent in addition to thousands of dollars of improvements made to the property.
If the two parties are unable to reach an agreement, the pub, which celebrated its 25th anniversary in this location this year, could see its doors close in early 2014, and would relocate elsewhere. In the meantime, it remains open for business.
In a statement, CRM senior vice president Chris Siavelis said, "If Mr. Hall becomes more realistic to market rents … and wishes to resurrect conversations, I am happy to do so."
The two parties were engaged in a very similar dispute back in 2008, when the previous lease was up for renewal, but they were able to resolve the matter amicably. Hall has stated, "I'm interested in getting something done, but it's got to be done right. It has to be something that makes sense for [us and for them]."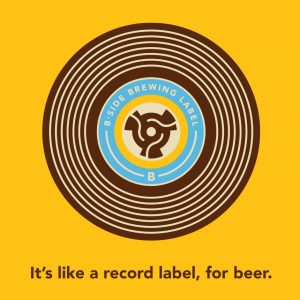 B-Side "Brewing Label" Seeks to Put Fresh Spin on Contract Brewing
Beau's All Natural Brewing Company, in Ontario, Canada, announced the launch of their "B-Side Brewing Label," a different take on the contract-brewing model in that the brewery will select a rotating cast of brewers they want to work with. The venture will see internationally renowned brewers' brands produced, sold and delivered from Beau's brewery, under the umbrella of the B-Side label.
"Ontario can be a difficult province for brewers to gain access to, and as a beer lover first and foremost, this project will allow me to get fresh examples of beer that I love from brewers that ordinarily wouldn't be able to get their beer here," explains Beau's co-founder, Steve Beauchesne. "The brewery label concept came from my earlier rock 'n' roll days. The thought of using our production and distribution networks to build another 'artist' brewer seemed to make a lot of sense."
The first brewery to be represented under the label is Kissmeyer Beer, the project of esteemed Danish brewer Anders Kissmeyer. His Nordic Pale Ale will be the first B-Side beer.
Kissmeyer says that the project "is probably the biggest and best thing that has happened in the short life of my brand. Not only does it … grow my brand to two to three times its previous size overnight, but it also serves as a model for how I want to develop the brand onward, as it is ideal in so many ways."
If things go well with Kissmeyer, Beauchesne says that he hopes B-Side will house as many as five to 10 artist brewers, creating a mix of full-time brands, one-off releases, collaborations and mix-packs—"like a split 7-inch," he adds. "Really, there are a lot of cool possibilities for this project. I think the coolest part … is its potential to be replicated elsewhere. I love the idea of having dozens of brewery labels in North America, Europe and beyond. It can provide additional enthusiasm for craft beer and create access to so many more great beers to beer drinkers everywhere."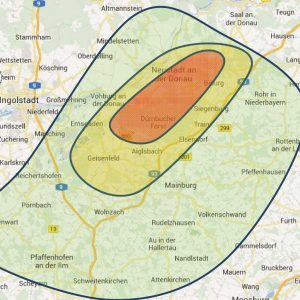 Hailstorm Damage Could Have Destroyed Up to 3,000 Tons of Hops from Hallertau Region
On June 20, after two days of intensely hot weather, a severe hailstorm hit Germany's Hallertau region, causing the damage and destruction of approximately 4,000 to 5,000 acres of hop plants. The hail—which was reportedly up to 5 inches thick—took less than an hour to tear through the hop fields.
Hopsteiner.com reported that losses are estimated at 3,000 tons, with farmers reporting "leaf losses and damaged shoot tips" between 20 and 100 percent. A final account of losses is dependent on how well the damaged plants recover.
According to the Food and Agriculture Organization of the United Nations, Germany produced approximately 38,000 tons of hops in 2011; a loss of this magnitude constitutes roughly 8 percent of Germany's total output.
Oil Cleanup Plan Concerns Bell's Brewery Owner, Local Residents
Efforts to clean up after the Enbridge Oil Spill of 2010 continue along Michigan's Kalamazoo River and Morrow Lake, but local residents are upset at an apparent lack of transparency on how things are proceeding. Bell's Brewery founder Larry Bell is especially concerned about a recently proposed cleanup plan that would put a pollution-processing facility within several hundred feet of his brewery.
The proposed facility would be used to treat polluted water, sediment and diluted bitumen (or "dilbit"), a heavy crude oil dredged up from the bottom of the local water bodies. Bell, along with area residents, is especially irked that Enbridge's treatment plan had begun before the local residents and businesses along the waterfront were notified. Bell is also concerned about the effect such a facility might have on Bell's beer.
Bell explains via the brewery's blog: "While Bell's uses water from the municipal water system to brew our beer, the pristine cleanliness of the water and air around our brewery and neighbors is of the utmost importance to us."
Calling for "100% transparency" as the cleanup proceeds, Bell assures locals he will remain vigilant, staying in contact with officials and environmental personnel, while putting the interests of the community first.
MillerCoors Achieves Landfill-Free Status at Flagship Brewery
MillerCoors recently announced that its main brewery, in Golden, Colo., has achieved "landfill-free" status. This is the fifth MillerCoors brewing facility to achieve this status, and is significant due to the fact that it's also the largest brewing facility in the United States.
Since 2011, the brewery has added new bailers, choppers and compactors, and streamlined employee procedures. These changes have culminated in the brewery eliminating an average of 135 tons of landfill waste per month.
The brewery reuses or recycles 100 percent of waste products, including brewing byproducts, cardboard, glass, plastic and metals. More general refuse, including floor sweepings and food waste, are sent to a waste-to-energy facility where they help produce electricity.
The waste-reduction initiative was originally spearheaded in 2010 by brewery floor technician Kelly Harris. Harris developed a plan that made their Trenton, Ohio, brewery the company's first landfill-free facility and the world's first zero-waste mega-brewery.
"There's a misperception that sustainable manufacturing is expensive, but employee behaviors are really the key to efficiently and affordably making the change," Harris states via press release.  "We've proven that there's an alternative place for all waste, even at one of the world's largest breweries." ■
Previous:
Monkey See, Monkey Do.
Next:
Lagunitas Brewing Company, The Story