Harpoon Becomes Employee-Owned Company, CEO Rich Doyle to Step Down
News
by
Jim Wells
| Aug 2014 | Issue #91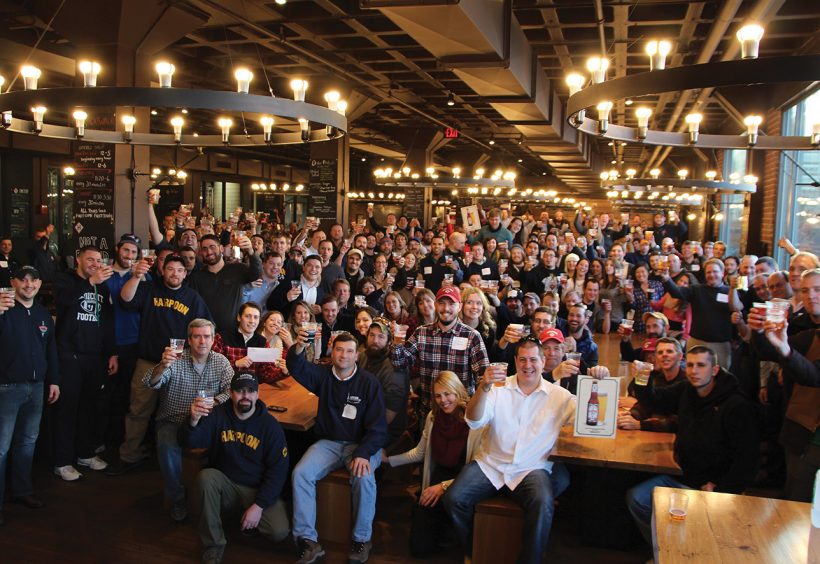 On July 9, Harpoon Brewery introduced its employees to the new owners of the company: themselves. Harpoon's shareholder group transferred 48 percent of its stock to an Employee Stock Ownership Plan, giving the workforce a minority stake in the company, effective August 1.
It was an emotional moment for staff, notes Harpoon co-founder Dan Kenary. "I said, 'I want to introduce you to the newest owners. Please turn to the person next to you and shake their hand, because you're all now the new owners of the Harpoon Brewery!' The explosion of cheers, and tears—it was a great moment."
Co-founder Rich Doyle will step down as CEO, but will remain with the company on a part-time basis to assist in sales, marketing and business development. Kenary will take the reins as Harpoon's new CEO. There will be no other management changes.
Kenary explains that over the past year, "[Rich Doyle and I] looked at all [ownership succession] options with differing degrees of seriousness, but the one that just kept coming up was the ESOP, in terms of what just felt right. It provides liquidity to the selling shareholder, provides continuity of management, and sets up a framework for continued growth in the future."
Kenary adds, "It was more important to us to be able to keep building what we've been building, remain independent, and be true to who we are as a brewery." ■