Fitzgerald's Harp N Bard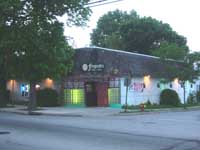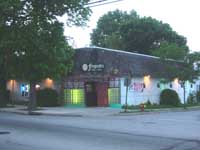 Bar, Eatery
363 Lakeview Ave
Clifton
,
New Jersey
, 07011
United States
(973) 772-7282 |
map
fitzgeraldsharpnbard.com
Notes:
Reviews by jlenik:
jlenik from New Jersey
4.55
/5
rDev
+17.3%
vibe: 4.5 | quality: 4.5 | service: 5 | selection: 4 | food: 5
Fitz's is like 3 blocks away from me. I've only gone a handful of times and each time has been great. Not the biggest and brightest beer selection on tap (that's not to say they don't have anything good. Stone Arrogant Bastard, and Flying Dog Raging Bitch come to mind as well as a mead) but it is a nice relaxing place to enjoy a drink after work. The only bartender I've seen working is extremely nice and personable (and cute). You can always find a better beer selection elsewhere but it's within walking distance to my house so I'm in no position to complain.
Sep 03, 2010
More User Reviews:
donniecuffs from New Jersey
3.43
/5
rDev
-11.6%
vibe: 3 | quality: 4 | service: 3 | selection: 3.5 | food: 3
Ok, so my ratings might seem a little harsh, but since Matt Fitzgerald took this place over some years ago, it has been on an upward trajectory ever since. Matt strives to have more micros on tap (instead of just Guinness and Harp), including local standout Ramstein, and furthermore hosts good promos and band performances, not the least of which include local Celtic-punk legends, The Skels. That being said, this place still has a ways to go. The atmosphere is great in terms of the crowd, but the problem is that there is no breathing room...literally. You have to fight your way to the bar, and if you're vertically challenged (like me), you may as well try sending smoke signals to the bartender instead. In terms of food, the pub grub is standard; nothing exceptional, but nothing terrible either. In terms of service, every guy that I've come across bartending there, including Matt himself, is fantastic, but there is a woman who work(s)/(ed) there who is mean and unattentive. Hopefully she's gone. If she is by the time of my next visit, I'll probably bump my service rating up to a '5'.
Jul 27, 2009
kovarkid from New Jersey
3.83
/5
rDev
-1.3%
vibe: 4 | quality: 4 | service: 3 | selection: 4.5 | food: 3.5
I live 3 or 4 blocks from this place and have gone there since I was legal drinking age. It was a very traditional Irish pub and restaurant serving Guiness, John Courage, Harp and maybe Bass. On Friday and Saturday nights the place would be packed, the beer flowing, the kitchen hopping and the Irish influenced music filling the air.
Fitzgerald bought the place probably 10 years or so ago and has added many micro brews to the taps. They do rotate the taps every so often but I have been there and they have been out of 3 or 4 beers.
Overall its a really nice place. I would probably rate it higher if I wasn't a regular at Paul's Bar and Bowling (the other place I can walk to).
Nov 12, 2008
mikesgroove from South Carolina
4.18
/5
rDev
+7.7%
vibe: 4 | quality: 4 | service: 4.5 | selection: 4 | food: 4.5
This is really a pretty cool place I have to admit. When I first was taken here I was not sure what to expect, but was actually pleasantly surprised. It is essentially n Irish or English pub. Most if not all the taps were imports, with some nice Belgians but mostly English and Irish brews making up the bulk. Great bottle selection from around the area (DFH 120 no doubt) and the food was pretty good as well. As far as bars go so was the one to go chill with your friends and watch the game. There was like nobody in there and it just had a great feeling to it. I would definitely recommend it and I would definitely go back. Should be back up to Jersey in about 6 months so will have to stop in again; hopefully my wife doesn't kill me after my 10 stops on our last trip!
Oct 23, 2007

roblowther from Texas
3.53
/5
rDev
-9%
vibe: 3.5 | quality: 4 | service: 3.5 | selection: 3 | food: 3.5
I have a hard time deciding how to rate this place. Do you compare it to all beer bars, or do you compare it to other neighborhood bars? By the standard of all beer bars I've been to, its average. By the standards of "I'm stuck in Newark for the evening and trying to find someplace with decent beer", its a little corner of heaven. Don't be fooled by the rope for a door handle, this place has a great, cozy (I'd say English except for the Irish flag on the wall) atmosphere and friendly service. Its the kind of place where everybody knows, well, someone's name if not yours. Good beer selection, not very large but what they have is a good mix of NE micros and some stellar imports. Chimay on draft which is my watermark for a place being worth a visit. Food was simple but good. The fish & chips weren't the best I've had but definitely not the worst. The penne vodka pasta is the way to go. Booths made out of church pews and a downright bargain on the beer prices, this one is definitely worth a stop if you're in the area.
Jul 28, 2006
slander from New York
3.78
/5
rDev
-2.6%
vibe: 3.5 | quality: 4 | service: 4 | selection: 3.5 | food: 3.5
Yet another in the handful of Mike's, "Have you been to's?" Supposedly, some decent beers, which is always a lure. We were kind of, almost, nearly, not so far away on a Sunday ago so I did a bit on din here with Yen & Vida after that whole Egan & Son, "We have no more beer" experience...
Looks pretty Irish barrish from the outside, no surprise. You enter along the front area, with an "L" shaped, mirror backed bar seating about 15. An attached dining room sits off to the left. Nearly two and a half 2-seat tables fill the room, many pulled together to accomodate longer banquetish seating, and about a half dozen booths along the far wall. An elevated perch rests centrally, against the wall between the booths, where a 3 piece band played. keyboard, guitar, and accordian being played, doin' reels, dancing older people out on the floor, you get the picture.
Room is done in walls brown stained lowers and white uppers, stucco ceiling with wood cross beams, dangling lanterns over the booths along the wall, spot lighting, and ceiling fans. Tapestry lined benches and green checkered currtains in the front window. Decor is stained glass panels, Ireland garb, beer signage & mirrors, a map, the Doors of Ireland poster, mirrored pieces, darts, a large flag, and copper pots, pans and ladles hanging from the ceiling.
A small game room holds a pool table, a Ms. Pac Man machine, Phil's golf game, 4 TV's, 2 tables, and a 4 seat, 3 tap bar.
15 taps collectively between the 2 towers on the front bar and the 3 taps in the game room. La Chouffe, Paulaner Hefe, Warsteiner, Stella, Pilsner Urquell, Guinness, Harp, & Bass (which going forward, will now be referred to as "G/H/B" when all 3 of them are present), Smithwicks, Beamish, Fosters, New Castle, Murphy's Red, Brooklyn Weisse and Miller Lite. Bottle collection is better. Some decent micros (DogFishHead, Heavyweight, Victory, Weyerbacher, Flying Fish, Brooklyn including the Monster & Black Chocolate Stout, Otter Creek, Sierra Nevada, Rogue, Flying Dog), and some of the usual suspect imports (Sam Smith, Hacker Pschorr, Paulaner, John Courage).
The menu was mostly burgers, sandwiches, apps & traditional Irish fare. I had the open faced turkey sandwich and some very good well cooked fries. Service was good and dealt well with Davida's sour cream needs.
Overall, it's a decent place for dinner and a beer or two.
May 30, 2005
vladtheimpaler from New Jersey
3.58
/5
rDev
-7.7%
vibe: 3.5 | quality: 4 | service: 3.5 | selection: 3 | food: 4
Been hearing about this place, so decided to check it out before picking up some supplies at Corrado's. Clifton is on the dumpy side to begin with, so I was not expecting anything upscale. The place looks small from the outside, but is set up for a good size crowd on the inside, and has plenty of bar seating, and a stage for a band to play, with seating surrounding the stage. Has you averager pub atmosphere.
The taps were nice and clean, and they offer simple pub-like foods with an Irish twist allowing for good quality to come across.
The barkeep that we had at 6:30 on a Wednesday seemed to be either very new or a second-stringer who knew nothing about beer, much less what beer they had. But the person that followed here seemed to know more, but that was when we left.
The food selection is good pub grub. I had the Sheppards pie, which was decent. The corned beef is very lean and tasty as well
The only unusual beer was the Brooklyn Weissbock. Everything else on tap was common macro crap. Looked like about a dozen taps or so. Bottle selection was slightly better, but nothing I would order unless desparate.
Overall, a good value and decent food and beer, but not a place I would go to unless I was there already.
May 12, 2005
NJbeerman from New Jersey
4
/5
rDev
+3.1%
vibe: 4 | quality: 4 | service: 4.5 | selection: 3.5 | food: 4
Fitzgerald's is quickly becoming a regular place of mine. The owners Matt and Melissa are attempting to take a neighborhood irish bar and make it into a beer bar with live entertainment - so far so good. They are slowing changing things as to not push away the regulars. They have already put on a good starter selection of beers - Brooklyn, Flying Fish, Guinness, Hoegarden, Smithwicks. They are adding on 6 new lines soon so we should see some more. The bottle list is also coming along - 2 years of Brooklyn Monster and Chocolate, Flying fish Grand Cru, Magic Hat and a few others. The bottle list is coming along slower based on space requirements.
As you walk into this corner bar there is a long bar - sitting maybe 20 with a half wall opposite it. The dining room accomodates a good amount - they do take resevations. They are in the process of adding on a game room - darts, pool, golden tee - in the back room. There is going to be at least another 3 different taps back there as well.
The food is fantastic - from authentic Irish fare to steaks, sandwiches and a nice list of apps. I recommend the open face steak sandwich, the sheppards pie and the penne vodka.
Definitely swing by but check out the band schedule on line first to make sure you like the planned music - it varies. Also, if you do not like crowds, stay away on a Skels night - wall to wall those nights.
Aug 31, 2004
Fitzgerald's Harp N Bard in Clifton, NJ
Place rating:
3.88
out of
5
with
9
ratings