Liquor Barn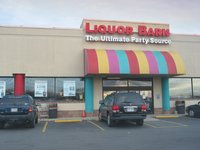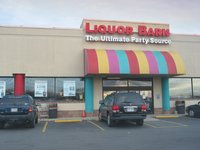 Store
1800 S Hurstbourne Pkwy
Louisville
,
Kentucky
, 40220-1648
United States
(502) 491-0753 |
map
liquorbarn.com
Notes:
Reviews: 13 | Ratings: 32

4.45
/5
rDev
+5.5%
vibe: 4 | quality: 4.5 | service: 4.5 | selection: 4.5 | food: 4.5
Big, warehouse style atmosphere. Great selection of...everything alcohol related. "High-end" craft food. Employees know their beer, what they have, and are friendly. Also conveniently located in town. Definitely recommend if in Louisville, KY.
243 characters
4.89
/5
rDev
+15.9%
vibe: 4.75 | quality: 4.75 | service: 5 | selection: 5
If you get by there, ask for Evan, he's very knowledgable about the beers and can make some great recommendations. The selection is great and the prices cannot be beat. If it isn't there, they have ordered it. Cannot find a better place to shop for your libations than this place! They even allow you to break a 6 pack to try out something new, which is very helpful in finding a beer you enjoy.
395 characters

4.34
/5
rDev
+2.8%
vibe: 3.75 | quality: 4.5 | service: 4.5 | selection: 4.25
Date of visit - February 21, 2014
This is the Liquor Barn I visit the most often since it is near other places where I do business. This is a great store with a pretty extensive selection of everything from high end crafts to low end macro AALs. They have a huge walk in cooler with just about everything you'd want. They generally have some kegs available but will order up just about anything you want. They have about 8 taps that they seem to rotate craft beers for growler fills. The people working there are outstanding. There are a couple employees that know and love to talk both craft beer and home brewing. While the store in Springhurst is a tad better, this one is certainly worth a visit
In addition to beers, this is a complete liquor store with excellent selections of all types of wine and liquor. They also have some food and party items that look ok to me.
The place is easy to find just south of I-64 at Hurstborne with plenty of parking. If you're visiting from out of town, remember that on Sunday there are no sales until 1 PM.
1,051 characters

4.54
/5
rDev
+7.6%
vibe: 3.75 | quality: 4.5 | service: 5 | selection: 4.5
Decided to check this place out while visiting family in Louisville, and boy I'm glad I did. Beer selection is great. Lots of craft, lots of imports. Not much on tap, but it could have been a off week. They had single bottles of most of their selection which is nice. The guy behind the counter even offered me DFH120 which they had in back. That alone was worth the trip, can't get that in Ohio thanks to the ABV cap.
418 characters

4.75
/5
rDev
+12.6%
vibe: 4.5 | quality: 4.5 | service: 5 | selection: 5 | food: 4.5
This is one of the best liquor stores in Louisville(the one off Westport has 40 taps-no fair!)
They have around 8 taps that offer a great selection. They are willing to give you samples, so you don't make a mistake on a whole growler.
The bottle selections are great. They always have BCBS, Devil Dancer, etc.. kinda beers when they are released. The spirit selection is unfucking real as well.
There is usually a employee that is very knowledgable about craft beer and can answer anything you need. They always have a good local(BBC) selection of sixers and bombers.
The food section is great, plus they have a huge humidor that is worht checking out if you're into GARS.
My go to in the Ville.
701 characters
4.65
/5
rDev
+10.2%
I live a couple hours away from this place, but my wife visits Louisville once a month. I took a chance recently and replied to a weekly e-mail sent by their beer and homebrew specialist (Drew). I explained that I don't live nearby and asked if there was any way I could place an order for my wife to pick up, since she has no idea what she's doing.
Drew was extremely helpful in letting me know my request wasn't a problem and directed me to the beer manager (Todd) at the particular store where my wife would be visiting. Todd was just as helpful letting me know which part of my order wasn't in stock and making other suggestions.
When my wife arrived, Todd wasn't at the store but the store employee said he'd been expecting her. Instead of the trip taking an hour for my wife to find everything, she was in and out in just a few minutes.
Their service is exceptional and I'll happily use them again. The quality and selection are fantastic as well. Regarding value, I don't think any craft brews are anything but expensive, so no one scores well in that category.
1,071 characters

4.16
/5
rDev
-1.4%
vibe: 4 | quality: 4.5 | service: 3.5 | selection: 4.5
This is my local Liquor Barn, a short jot from work and home, so I visit this one most frequently.
The beer selection is quite pleasant as the whole gamut of American Craft beers are represented, and many breweries' full lineups are featured, including seasonals and harder to find vintages:
Avery, Atiba, Bells, BBC, Clipper City, DFH, Founders (last time they even had a full case of KBS out! Hell yeah!!!), Great Divide, North Coast, New Holland, Ommegang, Stone, Rogue, SA, SN, etc.
There is also a full aisle of imports, with a full four shelf section devoted to nothing but Belgians. All the major Euro lager imports are there in full force, as well as many European craft beers and some harder to find vintage beers (i.e. Ola Dubh, Thomas Hardy, etc.). Then there is the cold room that has many of the shelf selections chilled and ready for your consumption.
There is also a small tap/growler selection with 7 taps from which you can get a growler fill from about $8-12 dollars, depending on if its a first fill or a refill. Locals and a couple big name American crafts are on tap (last time I went they had Arrogant Bastard and Founders on tap, Dirty Bastard, I believe.)
As for prices, I usually use Liquor Barn as the benchmark for comparing prices at other stores since Liquor Barn has the best beer selections in Louisville.
The only downside to this store is that it is smaller than the Springhurst store (Westport Road), and as such, it comes up short in a couple areas: Springhurst has the "Growler Heaven" with 40 taps that is a sight to behold. Plus, the Springhurst store has a bigger overall selection of beers to choose from - more Belgians, more British vintage selections, a wall of German hefeweizens/dopplebocks that I've yet to see rivaled by any store, and a longer aisle of American Crafts with probably 20-30 more beers choices that you can't find at the Hurstbourne Lane store. The Springhurst store is simply bigger, and its a little better organized. And cleaner. But now I'm just nit picking.
Regardless, I'm glad I live close because this is my go-to beer store. Check it out if you are in the Jeffersontown area.
2,152 characters
4.15
/5
rDev
-1.7%
A quick stop in here on our way to Old Chicago Pizzaria. Although the Liquor Barn franchise has three locations in Lexington, I knew that the Louisville stores would have a slightly different variety.
Like all other Liquor Barns, this store is a big-box in a suburban scene right off of I-65. Looking a bit rundown and smaller in size, this seems to be an older Liquor Barn store. The interiors share these sentiments with a modestly lit, warehouse demeanor.
The good news is that the store is dedicated to alcohol and party supplies. Think of it as a Wal-Mart for the alcohol affictionatos.
The beers variety is chocked full of craft beers and European imports. Of the brands that are not available in Lexington, I picked up several Upland Brewing beers and St. Bernardus products.
Other than these, American crafts include: Bluegrass Brewing, Alltech (Lexington Brewing),Abita, Anchor, Anderson Valley, Arcadia
Atwater Block, Avery, Bar Harbor, Bard's Tale,
Barley Island, Bell's, Berghoff, Bison Organic
Boulder, Breckenridge, Brooklyn, Browning's, Cave Creek Chili, Christian Moerlein, Dixie, Dogfish Head, Flying Dog, Harpoon, He'Brew, Goose Island, Great Lakes, Great Divide, Clipper City, Jolly Pumpkin, Left Hand, Shiner, Schlafly, Steelhead, Stone, Thirsty Dog, Tommyknocker, Mactarnahan's, Mad River, Magic Hat, Mississippi Mud, New Holland, North Coast, O'Fallon's, Ommegang, Pete's, Point
Pyramid, Red Hook, Rhinelander, Rockie's, Rogue
Sierra Nevada, Upland, Widmer, Wild Goose, Blue Moon, Sam Adams, Leinenkugels, Anheuser-Busch, Coors, and Miller.
European Imports include: Fuller's, O'Hanlon, J.W. Lees, Chimay, Rochefort, St. Bernardus, Maredous, Rodenbach, Carolous, Spaten, Ayinger, and more of the common imports that are found elsewhere.
I didn't get to brouse too much more of the store so I cannot comment on the other aspects of the products and services, but I'll assume that they have specialty foods, cheeses, breads, cigars, chocolates, spices, hot sauces, and any other foods that can be associated with a party.
Ultimately this is a great stop if near the area. If looking for a bigger selection of goods then I would suspect that the other Liquor Barns may make better beer destinations. This store seems very similar to the Liquor Barn (Richmond Road) in Lexington.
2,308 characters

4.2
/5
rDev
-0.5%
I stopped here on the way to Cumberland Brews, I chose to check it out to find a limited edition Bluegrass IPA. I was impressed to say the least when I walked in the door. It was like a grocery store devoted to wine, liquor and all types of beer. They have food and party related things as you walk in and a nice display of specials.
When you walk in liquour and wine are the focus, but after all it is Liquor Barn. When you go all the way to the left there are coolers with kegs and shelves of beer by the six pack as well as coolers. They have a very novel option outside of the coolers near the sampler packs where you may fill growlers. There are several craft beers on tap. I noticed Great Lakes and Bell's taps as I perused the selection. The selection is great with many craft and imports from the midwest and local beers. They ave a nice representaton of english, German and Belgian ales also. There are even homebrew supplies, equipment and books with a grain crusher and a cooler for the hops.
The service is pretty standard, but friendly and they seemed to focus on giving accurate pricing details. I found the pricing to be very reasonable and recommend Liquor barn to anyone without hesitation.
1,211 characters
4.15
/5
rDev
-1.7%
Store had a very nice wine selection, pretty good liquor, but the beer was where it shined. Ability to break up 6-packs, IMO, gives any store high ranks. I found some neat beers, like a SA Triple bock, which I convinced my dad to try (the check out guy said he was "brave"). No in isle service or help, which is fine, I know what I'm looking for. Found Stone beers for the first time in over a year, was able to pick up bombers of RIS, Smoked Porter and Ruinition (pretty pysched to try the former). Otherwise, selection was nice for DFH, found some Raison D'extra (they had Fort and Pangea, and 120 min as well). Prices were reasonable, only managed to spend $36, but I only look for things not locally available.
I was on a trip to Maker's Mark and stopped here to check it out, and I certainly will do again if I'm in the area.
832 characters

3.85
/5
rDev
-8.8%
Liquor Barn is a Liquor Superstore, huge. Vast liquor and wine selection. Beer is on the far left side. Cases, macros, and 8 draft taps for growler fills comprise the left wall. Arrogant Bastard, Browning's Lager (local), Dead Guy Ale, DFH 90 Minute IPA, Great Lakes Burning River, Kentucky Ale (local), & DFH Punkin Ale were available in growlers on my most recent visit. Empty growlers were $3.00 and fills were $6.99.
The far left case/aisle is all beer. The far side is filled with cases and the near side is American Micros and Imports.
Singles can be taken directly from 6-packs, which is awesome. There are also many chilled singles and 6-packs in the refrigerated area behind the far left wall. Shopping carts are huge (wide and tall) and there are no small baskets to carry. So even if you want to pick up only a few singles you must wield around a huge cart.
Selection is quite broad. American Micros include: Avery, Dog Fish Head, Anderson Valley, Brooklyn (new to Louisville), Great Lakes, Rogue, Stone, Thirsty Dog, Ommegang, Boulder Beer (Hazed & Infused, etc.), Clipper City, Kentucky Ale (local), Goose Island, Sierra Nevada, New Holland, Bell's, Left Hand, MacTarnahan's, Flying Dog, Huber, Bar Harbor, Bison, Tommyknocker, Mississippi Mud, Arcadia Ales, Harpoon, Pete's, Mendocino, Red Hook, Abita, Summit, Pyramid, Wild Goose, Ringwood, Bluegrass Brewing Company (local), Shiner, Iron City, Lone Star, Breckenridge, A few antique packs of Bert Grant's (brewery defunct for several years now!), etc.
Imports include: Augustiner, DAB, Chimay, Grimbergen, Tennent's, Orval, Dinkel- Acker, Okocim, EKU, Lindemans, Rochefort, Delirium, Chouffe, Unibroue (including 15), Coopers, Hofbrau, Fuller's, Coresendonk, Schlenkerla, Duvel, McEwan's, Young's, St. Pete's, John Courage, Samuel Smith, Tusker, JW Lee's Harvest Ale 2001, Wychwood, Orkney, etc.
These lists are not complete and I am sure there are always changes.
Watch out for dated beers, some are very fresh but some are ancient (i.e. Bert Grant's).
Staff will ask you if you need help when they walk past. I have never wanted help so I cannot say how knowledgeable they are. Checkout clerks often have trouble with beers that are not in the system. However, this can work to your advantage because I believe the managers will sometimes tell them to ring up the beer as a generic @ $1.00 or $1.50.
Glassware is available, mostly branded pint/shaker glasses but some branded tulips like La Fin Du Monde, Duvel gift-packs, Michael Jackson's gift-pack, Stone IPA glasses and others.
Home brewing supplies are available too. I don't homebrew so I am not able to comment on the selection but it looks pretty basic.
This is the only Liquor Barn location I have visited so I cannot compare it to the others. Liquor Barn supports public radio, which I admire and it helps me feel good about shopping here.
Overall the selection is very good, you can choose from 8 craft beers for growler fills, you can pick singles from 6-packs, very easy to find from the Expressway (I-64 East, exit 15, veer right, first entrance) . They stock party supplies, UofL & UK t-shirts, mugs, etc They also sell a wide variety of wines and liquors as well as some specialty foods.
3,270 characters
4.15
/5
rDev
-1.7%
All of the Liquor Barn locations seem to have about the same diversity of beers, although I understand sometimes one location will carry something that a another does not. This location doesn't have the same extensive fine and imported foods selection, but that really doesn't matter - we're here for the beer. Very good selection and representation of both American micros and imports, and just about any macro under the sun. Better than average variety of Belgian beers. As with all locations, the wonderful policy of allowing a single to be pulled from any six-pack. Several taps for Growlers - I recall Arrogant Bastard as one of the selections.
649 characters
4.6
/5
rDev
+9%
This is another package store in the liquor barn chain that encompasses Louisville and Lexington, KY. Of the three that I've been to, it's probably my favorite.
It carries a pretty good selection of American Micros, including Stone, Rogue, Bells, Anderson Valley, Bert Lee's, Summit, Harpoon, Upland, BBC and too many others to name here.
They also carry a good selection of Belgians and English ales. In the past I've purchased Delirium, Bellhaven, Wychwood, Samual Smith and many others. Some of the engish and irish beers are in the nitro capsule pub cans, which I don't personally care for, but they also have enough of a bottle selection to keep it interesting.
And best of all, they have a growler fill station with 8 taps!!! That's right I said "8 taps". And NONE of them are macro/swill. Any place I can buy a growler of Arrogant Bastard for $5.99 get a big thumbs up.
885 characters
Liquor Barn in Louisville, KY
Place rating:
4.22
out of
5
with
32
ratings