Firehouse ESB

Upstream Brewing Company - Old Market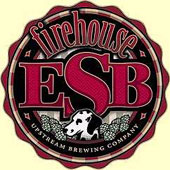 Write a Review
Beer Geek Stats:
| Print Shelf Talker
Style:

ABV:

5.8%

Score:

84

Avg:

3.88

| pDev:

12.63%

Reviews:

11

Ratings:

From:

Avail:

Retired (no longer brewed)

Wants

Gots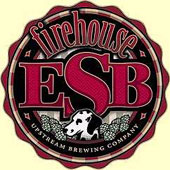 Notes:
Reviews by TheLongBeachBum:
TheLongBeachBum from California
4.21
/5
rDev
+8.5%
look: 2.5 | smell: 4 | taste: 4.5 | feel: 4 | overall: 4.5
Presentation: Sampled during a visit to the Upstream Brewing Company, Omaha on 23rd September 2003. Served on draft, in a pint Glass.
Appearance: A glowing orange color with peachy-sunset red tints. A beige head that had nearly all but disappeared by the time the beer arrived. The head eventually rested and stayed as a thin covering. The lack of a head spoils the looks to be honest. Half-way down the drink, with no lacing, the beer looked sadly flat and unappealing at times.
Nose: A sensual deep fruitiness. Some hoppy bitterness leads the entrance of the beer all the way through into a crisp bitter ending. A very fruity nose.
Taste: Despite the poor appearance, the tastes do a lot to redress the balance and rescue the overall score for the beer. The sensual fruitiness in the nose if faithfully repeated in the very first mouthful. It almost reminded me of the impact of a fresh strip of Juicy-Fruit Chewing Gum when first masticated. The beer has a solid malt backbone, but this is almost completely masked by the luscious mouthwatering effect that helps to enhance the existing hop flavors.
Mouthfeel: Has a peach-fleshy feel on the tongue. Saliva inducing mouthfeel that dissolves yet more of the present hops that aid the mouth puckering bitterness. Retains a smooth "Juicy Fruit" feel throughout.
Drinkability: The fourth of night which helped me finish my Jambalaya – like the IPA, the ESB mixed well with the spicy food and balanced the peppery spiciness aspects of the food perfectly.
Overall: The ESB was very good, it was just such a shame that it lacked life and appearance in the glass. However, after this initial glitch, the beer redeems itself with a great performance. Improved appearance and life could easily push this beer into the 4.5 region I feel.
Sep 25, 2003
More User Reviews:

CuriousMonk from District of Columbia
3.5
/5
rDev
-9.8%
look: 3.5 | smell: 3.5 | taste: 3.5 | feel: 3.5 | overall: 3.5
On tap at the brewpub. This is the first out of six beers that have featured any significant head. It pours a hazy amber-orange with creamy off-white head. On the nose are toasty malt and an herbal hop note that reminds me a bit of juniper berries. Light to medium-bodied and slick with a moderately bitter hopped finish. Sweet, lightly toasty pale malt with an earthy hop finish that lingers a bit after the swallow. This is a decent brew, but I'd have to say, after sampling six of Upstreams brews, I'm left feeling pretty underwhelmed.
Feb 12, 2011
cjgiant from District of Columbia
3.58
/5
rDev
-7.7%
look: 4 | smell: 3.5 | taste: 3.5 | feel: 4 | overall: 3.5
On tap:
Rusty amber, clean but dark to see through clearly, with light reddish-tan head and a nice amount of lacing.
Light scents, a little grainy, cereal like, light caramel. Very little grass.
Taste is similar to nose, but the grassy bitterness makes its presence known more. Caramel grows a little with warmth, almost a little honey as well.
Nice smooth to almost creamy feel.
Decent brew, but a little malty than I'd like.
Jun 19, 2016

bditty187 from Nebraska
4.45
/5
rDev
+14.7%
look: 3.5 | smell: 3.5 | taste: 5 | feel: 4 | overall: 5
Oh My! What a juicy brew we have here! The hoppy-grapefruit flavor (and aroma) excels with Firehouse ESB. The flavors are take-charge without being grossly overpowering. With that said, it is not even close to being balanced as the hops rule this beer. Truly delicious. The beer is tawny-amber with a smallish head, no lace. This beer is superb, mouthwatering good.
Highly recommended!
Dec 07, 2002
RBorsato from Virginia
4.3
/5
rDev
+10.8%
look: 4.5 | smell: 4.5 | taste: 4 | feel: 4.5 | overall: 4.5
Tasted on-tap 11/06/06 at Upstream brewpub in Omaha, NE.
Light amber color with nice off-white head that leaves nice lace. Nice light hoppy aroma - a bit citrusy. Nicely balanced. Medium bodied and smooth with a nice bitter finish.
A solid ESB !
Per UBC website: 5.5% ABV.
2005 GABF - Silver - Bitter category
Dec 01, 2006

elmocoso from Nebraska
3.2
/5
rDev
-17.5%
look: 3 | smell: 3 | taste: 3.5 | feel: 3 | overall: 3
This one came to the table with a slight ring but no head. The color was an average copper with a slight haze (chill?).
Very citrusy nose and taste. I like that in a beer.
It said 41 IBU's on the menu.
This one was about average with a decent maltyness that accented the hops. Kind of a puckering aftertaste.
Decent beer.
Oct 19, 2003
Ahhdball from Ohio
4
/5
rDev
+3.1%
look: 4 | smell: 4 | taste: 4 | feel: 4 | overall: 4
Dark amber in color this was a nicely colored ESB. The head was strong and proud leaving no guessing as to its intentions.
A gutsy flow of hops hit the air and left a nice scent of lemons to finish. Big hops.
At first this stung my tongue with the hops and lemon that was killed quickly with the malt. A slightly smooth finish but still had a highly acidic burn throughout the swig.
Good offering from Upstream, not as good as their IPA but good.
May 23, 2004
Boto from Connecticut
3.43
/5
rDev
-11.6%
look: 3.5 | smell: 3 | taste: 3.5 | feel: 4 | overall: 3.5
The beer pours a slightly reddish/amber color. Just a bit hazy. There was a good amount of an off-white head, with lots of lacing. The aroma is a bit thin, and mostly of hops, mainly being pine and a hint of citrus. Decent malty body (but a bit thin) and fairly well balanced taste with the hops. A hint of pine in the aftertaste. They serve it at the proper temperature. It is still a bit light on the hops for an ESB.
Mar 08, 2005
neonbrown82 from Nebraska
4.52
/5
rDev
+16.5%
look: 4 | smell: 4.5 | taste: 4.5 | feel: 4 | overall: 5
This was one of the best ESB's I've had to date. After being blown away by the cask-conditioned scotch ale, I wasn't expecting to be quite so blown away with my next pint. It wasn't quite as good as the cask ale, but it was quite a bit more refreshing in the heat.
Pours to a clear coppery amber color with a generous carbonation and a thin and finely built white head. Appears to have been presented a bit too cold, but that turned out fine, as I was still savouring the last drops of my cask ale.
The smell is very floral and hoppy with a sweet caramel malt backing. Very citric, but not overly so.
The taste goes perfectly with the nose, though amplified and revealing a bit of a bitter mouthfeel that subsides quickly into a residual floral hop flavor. The carbonation is crisp on the tongue, but not overwhelming. Mouthfeel is a bit gritty and grainy, but good; lacks the thick syrupy hop flavor of some of the fruitier IPA's that make this a very highly drinkable beer. My favorite of the normal (non-cask conditioned) year round line-up.
Aug 04, 2005
hanco005 from Minnesota
3.85
/5
rDev
-0.8%
look: 3.5 | smell: 3.5 | taste: 4 | feel: 4 | overall: 4
Served on tap at the brewpub, in a pint glass with the ESB logo on it
A—pours clear, orangish amber with a thin wispy head that is gone almost instantly, a few bubbles float up from the top and a thin sheet of fizz stays for about 5 minutes, lacing is thick and there is a lot of it
S—some spice and fruit, mild pine and citrus blends in as well, balanced by some caramel sweetness
T—citrus and pine are dominate and are balanced out well by the caramel sweetness that I smelled, finishes on the dry side, a very drinkable brew
M—a bit rough, medium bodied, good carbonation
D—good. I would go back to this one, but I want to try some of their other offerings. A good session choice, I think.
Nov 03, 2006

BretSikkink from Mexico
4.12
/5
rDev
+6.2%
look: 3.5 | smell: 4 | taste: 4.5 | feel: 3.5 | overall: 4
Orange color on tap, with an off-white head that's very thin and bubbly. Not much lacing - a little flat in appearance.
Decently fruity blast on the nose. Some hops are present. Grapefruit and other citrics lead the way, both in the aroma and flavor.
Very hoppy brew, which is fine. Lots of fruits, not much complexity. Peach, grapefruit, bubble gum.
Mouthfeel is okay, could be a little more active, but it's not bad. I can drink a lot of these.
Jan 18, 2009

jimmygord from Illinois
3.47
/5
rDev
-10.6%
look: 3.75 | smell: 3.5 | taste: 3.5 | feel: 3 | overall: 3.5
May 13, 2016
Firehouse ESB from Upstream Brewing Company - Old Market
Beer rating:
84
out of
100
with
14
ratings