Introducing the

Respect Beer® Society

. Upgrading your account to a Society membership entitles you to more than a dozen awesome perks, from discounts, to add-free browsing, extended users stats, and much more.

Join today.
Coastal Wine Connection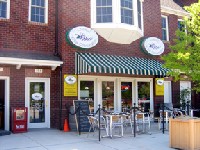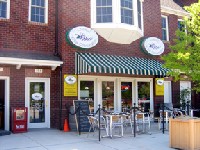 PLACE INFO
Type:
Bar, Eatery, Beer-to-go
153 Herman Melville Ave
Newport News
,
Virginia
, 23606
United States
(757) 591-9463
// CLOSED //
Notes:
None provided.
PLACE STATS
Reviews:

13

Ratings:

pDev:

5.8%
HISTOGRAM
View: Place Reviews
Ratings: 13 | Reviews: 13
Reviews by meathookjones:
4.35
/5
rDev
-2.9%
Not sure how long this place has been here but I wish I would have found it sooner as I am in the area a lot and begrudgingly shop at Total Wines. There was a few refrigerators with some singles of beer but mostly wine. On the right was several shelves filled with a nice variety of singles. On top were a few 3 liters from stone and a few other big bottles. They had a good variety including beers from Smuttynose, Troegs, Sierra Nevada, Stone, Three Floyds, Victory, Rogue, DFH and so on. There was a good amount of imports as well. A few nice out of season finds were Alpha Klaus and Vicrtory Moonglow. The store seems to be kept at a pretty chilly temperature which is always good. I talked to the owner briefly and he seemed like a nice knowledgeable guy. There was also a good selection of cheese as well. I will be making this a regular stop when in the area.
866 characters
More User Reviews:
3.73
/5
rDev
-16.7%
vibe: 4 | quality: 4 | service: 4 | selection: 3
I happened to come to the Newport News area this past May. I searched the Beerfly site before I left home and found a couple of places of interest. I found Coastal Wine Connection was the highest rated in the area, so I saved it for my last stop.
I liked the atmosphete, kinda little cafe / general store feel. The store was not very busy. A couple of men sitting at a table sampling Belgium Beers. The store employees were pleasant, they approached me and asked if I needed any help. I told them I was from out of state and heard about their store on Beeradvocate. I told them I was just looking for beers I could not find back home.
The selection I would rate as average at best, however I did find a few imports of interest. I grabbed a couple of bottles of Duchesse De Bourgogne. I have read this was a highly rated beer and this was something I could not find back home. I also grabbed a couple of bottles of Konings Hoeven Quadrupel. I have not had this beer since my last trip to Belgium. I would also say that this place did have the best selection out of any of the other beer stores.
Overall I was pleased with my trip and found the value to be reasonable. I would stop and shop again if I were in the area.
1,230 characters

4.43
/5
rDev
-1.1%
vibe: 5 | quality: 4.5 | service: 4.5 | selection: 4
Coastal Wine Connection is a great little wine and beer store in a classy neighborhood. I go here fairly often and am never disappointed.
The store is mostly wine, but there is a substantial beer display in a separate room at the rear of the store. Plenty of good singles line the shelves including lots of quality American micros and imports. The Belgian selection is easily the best in the city (not that there's a whole lot of competition), and is the only place that I know of around here that carries Cantillon. There is a separate shelf with several 750 ml bottles located near the back of the main room. At the bottom of this shelf is a collection of beer glasses that I had not noticed until recently. There is also a cooler containing lots of cold beers located near the front desk.
One cool thing about this store is that you can drink on premises if you want. You're allowed to grab a beer and drink it in the store or in the small dining area in front of the store. Everybody that works at the store has been nice and willing to help me. As has been mentioned in previous reviews, Beeradvocate.com members get a 10% discount. Also, students at the nearby Christopher Newport University get a 15% discount, (which is nice since I am one).
Other things of note: there is a beer tasting on the first Thursday of every month. CWC is also the site of the Grape Seed Deli, which I have yet to try.
Overall, a fantastic little beer store with a great selection, wonderful atmosphere and an eager, helpful staff. Please go here if you are in the area.
1,570 characters
4.44
/5
rDev
-0.9%
vibe: 4 | quality: 4.5 | service: 5 | selection: 4
After seeing the reviews here, I decided to go check it out. Stopped in on a Friday night around 7:30. The place was packed - some sort of fundraiser was being held there. Nice place - I didn't get a chance to browse the wine section thoroughly, but there appeared to be a nice selection. I was impressed with the beer selection in the back. Quite a few singles that I am excited to try in the near future. Went to the front to pay and waiting around for a while due to the fundraiser and people trying to get their glasses filled. One of the folks working there asked us if we'd like to try some wine while we waited, my wife was pleased. Brian was very helpful and friendly. He asked if I was a BA member and gave me a 10% discount. Invited me to check out their beer club which meets at 7 p.m. the first Thursday of every month. I will give a more thorough review after I have a chance to really browse the place and try the food - but I like what I've seen so far.
968 characters
4.58
/5
rDev
+2.2%
vibe: 5 | quality: 5 | service: 5 | selection: 3.5 | food: 4.5
I was very pleased with the service. All the previous BA reviews said to look for Brian, but he wasn't there when I arrived. I had a panini and then browsed through the beers and wines. They had a decent selection. Some of the brands had limited styles (only two Bells: Third Coast and Expedition Stout if I remember right). Brian arrived as I was ready to check out and we chatted for a while. He pointed me to St George's for a sampling afterwards.
If I am back in the area I will definitely make the trek back up from Virginia Beach.
539 characters
4.94
/5
rDev
+10.3%
vibe: 4.5 | quality: 5 | service: 5 | selection: 5
All I can say is great place and I'm extremely happy to have found it. #1 for me hands down. Compared to other local beer stores, this one stands out and will get my business for years to come. Not only is the selection great, but the service is better than any other place I've been. You can eat there and enjoy a beer, or pick up what you need and go. They have monthly beer tasting and are more than happy to special order anything they can get (not many other local places will follow through). One thing that definately stands out to me is the love for good beer they have there, and their willingness to share. Brian cracked open a Weyerbacher Eleven and poured up a few glasses while I was there. I can't say this about any other place I've been. On top of that they offer a 10% discount for Beeradvocate members, and Brian actually brought that to my attention as I was buying my beer. Very cool guy and store, and I look forward to stopping buy more often. Highly recommended to the rest of the site. If youre ever in the area, it's more than worth the visit. Thanks for the good beer!
Chris
1,101 characters
4.5
/5
rDev
+0.4%
I'll start with what makes Coastal unique among this area's craft beer stores:
1. They have a license to serve on-preminses, and the most well-stocked cooler I've yet seen; I almost always see singles of Duvel, Three Philosophers, and 90-minute in there, and the other day saw bombers of Allagash FOUR, Golden Shower, and Stone RIS in there. Every beer I've had there was served in proper glassware.
2. A great cheese selection. My favorites to have with beer (so far) are Havarti and Tillamook Extra Sharp Cheddar, but they have a ton of other domestic and imported cheeses. Coastal also serves sandwiches and other deli-type food, but I haven't had any yet.
Beer sesecction is quite good; I've never been there without fingding something else I haven't had before, and the service is outstanding; Brian, the manager who's usually on duty wen I shop there, likes to talk about beer just as much as any other sane person, and is as knowledgeable as anyone I've ever met. Prices are competitive with other shops in this area, and BA members get 10% off, which will save me plenty of money when it starts staying warm and I go there to drink a beer out front. This place is strongly recommended.
1,201 characters
4.5
/5
rDev
+0.4%
stopped in here the other night and this was quite a nice surprise. they had a lot of beers here that i couldn't find anywhere else. there were some older seasonals from last year as well. quite a large selection and prices weren't bad either. there were some beers that seemed to be dollars cheaper than anywhere else, but also some others that i could find cheaper elsewhere, so be aware. i was given a 10% off "beer advocate" discount, though, so that was nice. the owner, (think his name was brian) was quite friendly and helpful. we had a nice conversation and he told me of some upcoming events and added me to his emailing list. he said there are plans to increase the beer selection to over 200 beers all the time. overall, quite a nice surprise tucked in a nice little neighborhood in newport news.
807 characters
4.5
/5
rDev
+0.4%
I've visited this store, tucked away in the Port Warwick section of Newport News no less than 4 times in the past month or two. The owner, Brian, is extremely nice and always very helpful. He's pretty up on his beer knowledge, and doesn't mind shooting the breeze when it comes to the malt and hops. The times when he wasn't present, his staff was always just as courteous and tried hard to help as well. The beer is well stocked and varied. Popular brews from Smuttynose, Victory, Stone, Rogue, and Dogfish Head, are mixed in with domestic and imported Belgian varieties and other prominent imports. The most varied selection of anywhere in the area. There is always something out to sample whether it be cheese, wine, sausage...you name it. The prices on the singles are good , better than Total Wine or the like. The atmosphere is very pleasant and the last time I was in, the owner e-mailed me a list of all their beers after my visit so I could browse through them on my own time without the GF telling me to hurry up. Overall, just a very enjoyable experience and there's always a new brew when I come in. A good selection of cold singles are also available. The only downside to the selection is that they don't carry cases and have only a couple of six-packs. However, the owner will work with you if you wish to buy a case, and they did have a couple of six packs the last time I went in which was a refreshing change. I would highly recommend this local, charming, establishment. You won't be dissapointed.
1,516 characters
4.5
/5
rDev
+0.4%
Like Stubbie1 said, not much to aad, but I did want to chime in. Great little shop with great service. I met Brian on my first visit, and he was extremely pleased that I was directed to his store by BeerAdvocate.com.
I've rated selection at a 4.0 since I can only give a 5.0 to a store like Vintage Cellar in Blacksburg (WOW!), and Whole Foods in Vienna, Va still has Coastal Wine beat as well. I think that Bon Vivont in Smithfield *might* have a slightly larger selection, but it's a close call. It's SOOO nice to finally have a store of this caliber in the area!
As Scooter mentioned, I too was a bit concerned that all the beer shelves are sitting directly in front of the huge front windows of the store. However, I've been back to Coastal Wine twice since my first visit and now that the construction in the back of the store is complete, the beer racks have all been moved to the back of the store away from the windows.
Lastly, during my conversation with Brian, he mentioned that he's planning on getting !!another!! shelf to increase his beer selection. In addition, he mentioned that he's planning on setting out tables in the roped off area outside the front of the shop so that visitors can grab a brew from the cooler and hang out for a while. He said he'd love to have a bunch of BA folks get together at the shop.
It sounds like it's only gonna get better with time, so make sure to support this great local shop!
1,442 characters
4.65
/5
rDev
+3.8%
There isn't much more to say than what has already been said about Costal Wine Connection. It is a bit off of the main road hidden in the Port Warwick area in Newport News, but well worth the search.
The selection has to be the best in this area of Hampton Roads. Brews from all over the 50 U.S States and from Europe are on the shelves. This is the first place I have found in the area that has the 120 IPA and a few others from Dogfish Head on hand (until he runs out) As mentioned by Scooter77, the "BA" info is a nice touch. There is always seems to be someone in there checking the shelves. One thing I did like was the cooler in the back so you can grab a cold one and not wait for your new purchase(s) to chill.
Brian ( the owner) always greets you with a handshake and a thank you and will shoot the breeze about different beers he has tried and recommends.
Bottom line is if you're in this neck of Hampton Roads, stop by. It will be well worth the time and trip!
984 characters
4.65
/5
rDev
+3.8%
I happened to come across this place on where else, but BA. They've been opened for 7 months and I had no clue that it was just right down the street from my house. So of course I had to check it out. Although, it's a wine shop by name it had everything for the beer lover.
When you walk in, the first thing you see is a big 3L bottle of Chimay (blue) Grande Reserve, salivation begins…then you look over your right shoulder and see a 3L bottle of Arrogant Bastard, a 3L bottle of Double Bastard, and a 3L bottle of Oaked Bastard staring down upon you from the top shelf. Now I know I'm in beer heaven!
As I browsed the beer shelves, I noticed something strangely familiar, there were BA shelf takers posted by many of the beers…nice touch! There were also a few copies of BA's top 100 beers posted, to boot! The selection was like no other store in the area. There are many different beers to choose from, from Belgians to Germans to English and American and many more. By far the best selection that I've seen around in a long time. I also noticed a great deal of seasonal brews that I haven't been able to find anywhere else around here. Lastly, as I browsed the cooler, I saw numerous bottles of Deus, a definite rarity around these parts! Although I had to pass on the Deus ($40 per bottle) for the time being, I did picked up several other tasty brews.
The only downside to the store is that the beers are located right in front of a very large window. Which could lead to too much light exposure and possible rapid degradation of the superb beer selection.
Edit: 6/7/05 Beers have since been moved to the back of the store away from the front window. Excellent move guys!
I spent about a good 20 minutes talking to the owner, Brian about beer and the like. He's a heckuva nice guy, very down to earth and knowledgeable about beer, even though he's a wine guy by trade.
I highly recommend the Coastal Wine Connection to anyone who is a lover of fine beers.
1,993 characters
4.5
/5
rDev
+0.4%
A hidden little gem tucked away in the Port Warwick section of Newport News. It is mostly known for its wine selection (which is pretty good in its own right), but Coastal Wine Connection also has an array of import and craft brews.
I've stopped in here a few times and every shopping experience has been pleasurable. I've noticed that the beer inventory is steadily increasing in variety. Upon my last visit, I aquired Unibroue 2004, Troegs's Mad Elf and Stoudt's Fat Dog. This is typical of the selection that is available. From Corsendonk to Ommegang, from Paulaner to Victory, the selection is very good. All beers are available in singles. In addition, I saw growlers of Rogue's Dead Guy ale plus a selection of beer and glass gift packs for the gift giving season. (I'm eyeing that Chimay chalice and dropped the most "subtle" hint to my girlfriend). I believe I also saw a magnum of Anchor Christmas 2004 ale and there were also a few meads amongst the wine inventory. The store's current count is the availability of over 100 different beers.
Any of the purchases I have made have been fresh and it appears that the store turns over its inventory within a decent time frame. So, it strikes me that there are "regulars" at the store. Not bad for a place that appears to be "just a wine store".
To top it off, the owner/operator Brian is an exceptionally nice guy. And although he is known for his wine expertise, he adores beer. He spoke with me extensively about his selections, things he would like to add and took down a request. Plus, he uses beeradvocate.com's "shelf talker" and descriptions for select beers...a language we can all speak.
Typically the weekends include wine, beer and/or cheese tastings. O, The cheese! Chimay cheese is in stock, as well as a wonderful Irish artisan cheese that is laced with Guinness. We indulged on a small chunk of the said Irish cheese and let me say, it is divine. We also purchased a Havarti with dill, which was excellent as well. The cheese selection is of very good quality and you can request a sample before you buy anything. From brie to romano, sheep's milk, goat's milk...you get the drift.
Also available are custom made gift baskets and gift certificates.
Give this cozy, sweet lil' store a try. The staff is friendly, the selection is good and the quality of the products carried is excellent. It's a store that has a noteworthy appreciation for good drink and good eats.
Go non-chain, non-dusty shelf mart. Go for the art of the glass and the plate. Go local. Go here.
2,562 characters
Coastal Wine Connection in Newport News, VA
Place rating:
4.48
out of
5
with
13
ratings